For 30 years, Cameron Mitchell Restaurants (CMR) has been serving Columbus (and now cities across the nation) with creative food and first-class service. This month we celebrate three decades of this remarkable Columbus-based business by reflecting on the accomplishments of the past and looking forward to the future. 
This article is sponsored by Cameron Mitchell Restaurants and written by Experience Columbus staff.
Join us and Cameron Mitchell Restaurants in honoring 30 years!
Celebrating the Past
Since 1993, Cameron Mitchell has been making an impact on the Columbus culinary scene with his very first concept, Cameron's, opening in northwest Columbus. From the beginning diners noticed an incredible attention to hospitality and top-notch service.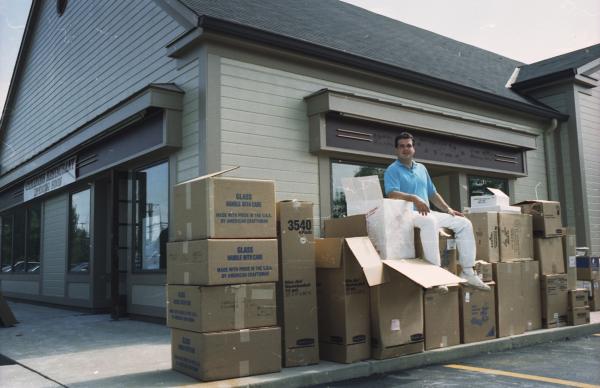 In the next four years, Cameron Mitchell Restaurants opened seven additional concepts including Martini Modern Italian, Mitchell's Steakhouse and Columbus Fish Market.
Optimizing further of the success of their restaurant concepts, in 2001 the group created Cameron Mitchell Premier Events which is now widely used across Columbus and central Ohio at notable events like the Memorial Tournament presented by Workday, wedding venues across the city and corporate charitable events.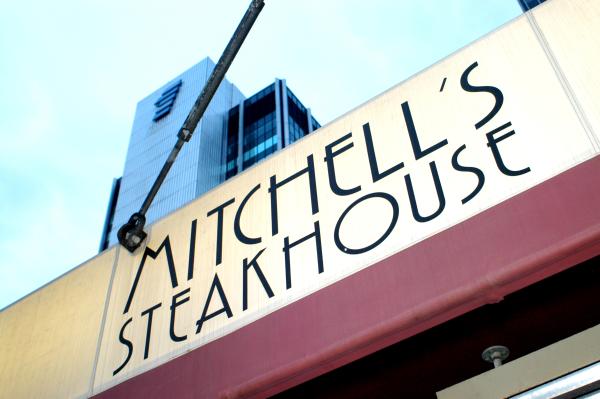 A year later, CMR's sister company, The Rusty Bucket Restaurant & Tavern first opened just northwest of Columbus and has since grown to 21 locations in five different states.
The next several years were marked by multiple expansions, concept reimaginations and even concept sales. Ocean Prime, inspired by Mitchell's Ocean Club boasts locations in cities around the country from Beverly Hills to NYC.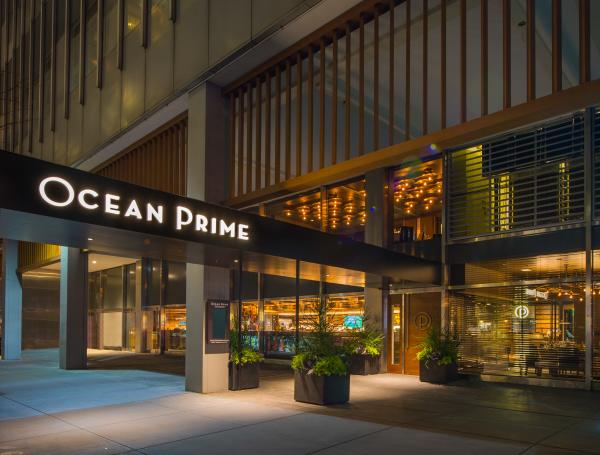 CMR's commitment to fostering the next generation of culinary excellence led to a $3.5 million pledge to Columbus State Community College for a new building to house the Hospitality Management and Culinary Arts program, Mitchell Hall. Since 2019, the program has doubled its enrollment capacity to 1,500 students.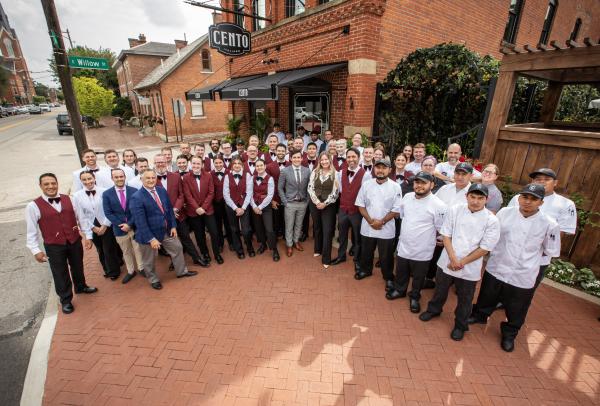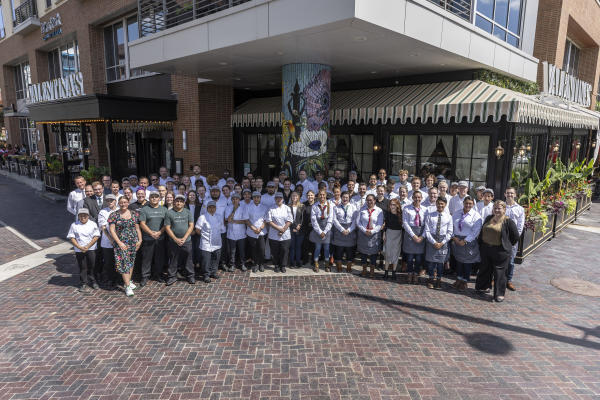 Recognizing Accomplishments in the Present
This year alone has brought four successful restaurant openings for CMR including Valentina's an Italian concept that opened in Dublin's Bridge Park in the summer of 2023, and Cento, the group's 100th restaurant opening its doors in Columbus' German Village neighborhood.
With Cento's opening, there are now 23 Cameron Mitchell Restaurants to enjoy in Columbus with more on the horizon.
Here are some highlights to explore: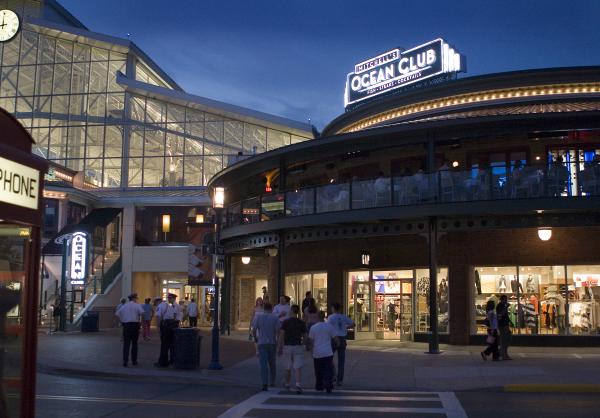 Mitchell's Ocean Club
Michell's Ocean Club has been serving up upscale seafood and prime steaks since 1999. Conveniently located at Easton Town Center, Mitchell's Ocean Club is a great place for special occasion dining, business dinners and celebrations. From its main dining room, the lounge, three stunning private dining rooms and seasonal outdoor terrace, guests can enjoy the vibrant energy of Easton Town Center from any area of the restaurant.
Budd Dairy Food Hall
Budd Dairy Food Hall is housed within a restored, historic 1916 dairy building in Columbus' Italian Village. Budd Dairy opened in 2021 featuring nine unique vendors and a rotating incubator space called Hatch. Guests can enjoy three full bars and in three unique spaces including a four-season rooftop patio.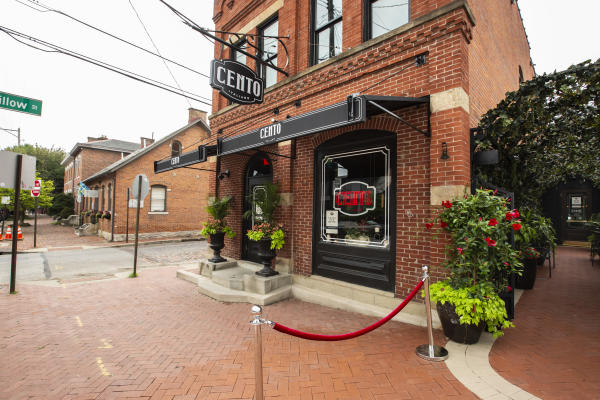 Cento
A chef-driven Italian concept, Cento is named to commemorate Cameron Mitchell Restaurants' 100th restaurant. Guests can expect a welcoming, intimate and creative experience all in the heart of Columbus' German Village neighborhood. Cento is perfect for date night or any special occasion.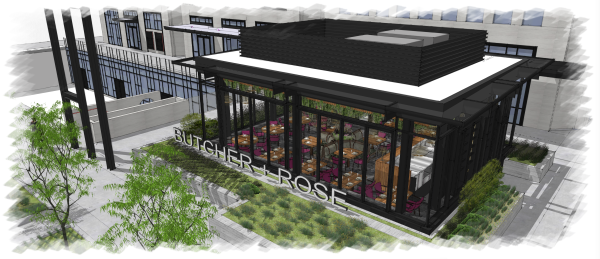 Looking Ahead to the Future
With 100 restaurants and 30 years of success, CMR isn't slowing down. Plans are in the works for two new concepts coming to Columbus.
The first, Butcher & Rose, will be a fine-dining steakhouse set to open in the heart of downtown Columbus in 2024. Guests will be immersed in natural elements and will enjoy two full-service bars and dining areas all at the base of the newly renovated PNC Tower.
Also anticipated in 2024 is a fine-dining Mediterranean restaurant set to open at Easton Town Center.
With 100 restaurants and an inspiring legacy, the story of Cameron Mitchell Restaurants continues to unfold, promising more exceptional dining experiences and continued culinary evolution for years. Join us in raising a toast to the next chapter of innovation and delectable adventures with Cameron Mitchell Restaurants.