Columbus' coffee scene is booming. With local roasters finding success all around the city, you're going to find a unique cup in any neighborhood in Columbus. Here's a sampling of locally owned shops doing something special. 
Bexley Coffee Shop: tucked down Cassidy Avenue in Bexley, this local shop brews up espresso drinks using Thunderkiss roasts, paired with delectable house-made baked goods  
Blank Slate Coffee: Blank Slate is hard to miss: they're serving coffee out of a beautiful renovated Airstream trailer parked in downtown Gahanna 
Boston Stoker: offering espresso, brewed coffee, French presses, iced and blended drinks, pastries and snacks from their Victorian Village shop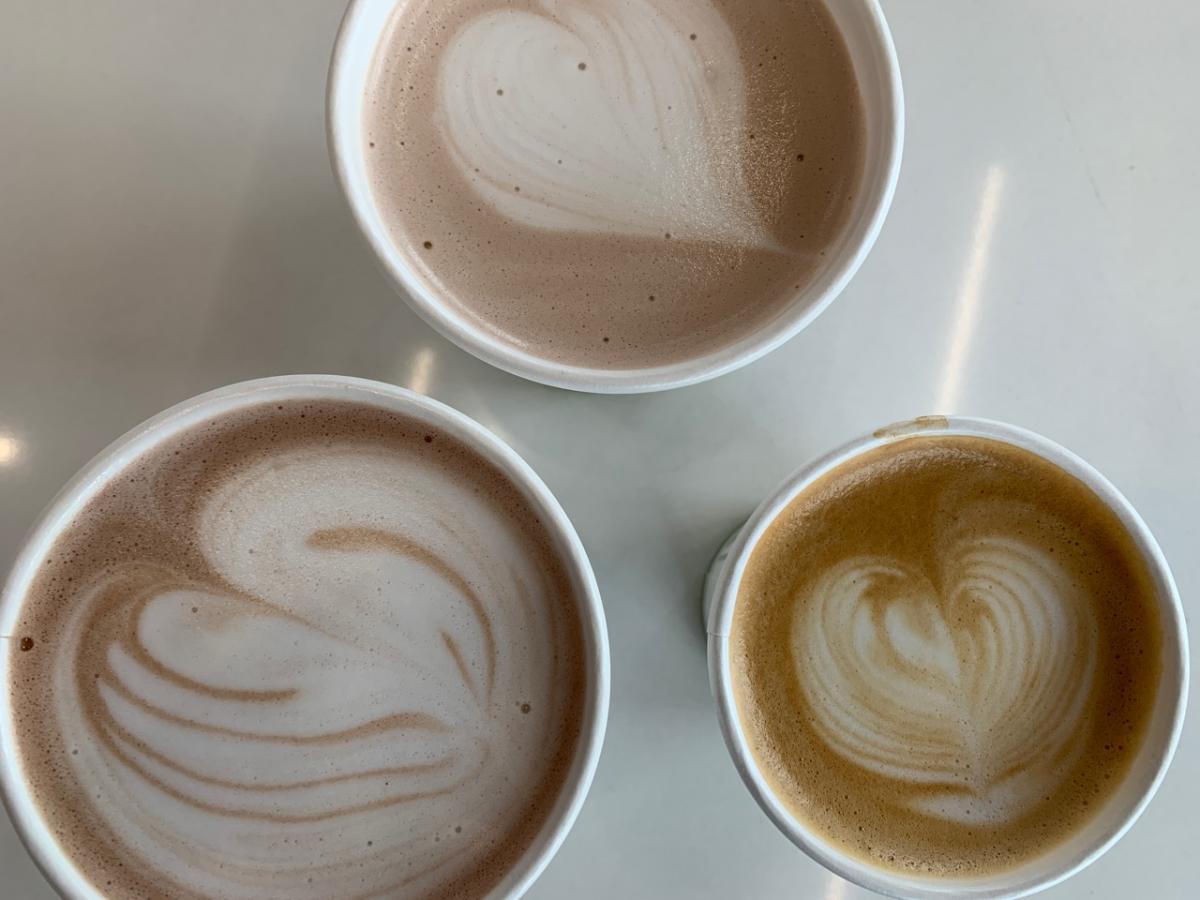 Brioso Coffee: Brioso's Long Street roastery and coffee shop are still open. Stop by for espresso, an Ohio maple latte, and pick up a bag of beans to take home. 
The Coffee Mess: Located inside Lil Donut Factory in Hilliard, this shop brews up your favorite coffee drinks, in addition to roasting and shipping coffee 
Colin's Coffee: A community favorite in Upper Arlington, Colin's is serving hot, iced, and frozen drinks, plus Block's Bagels. You can text your order ahead to Colin and he'll have it ready! 
Crimson Cup Coffee: Crimson Cup's Clintonville location remains open serving brewed coffee, nitro cold brew, espresso drinks. They benefit from having a drive-through as well. 
Cup O' Joe: This Clintonville institution is still serving brewed coffee, lattes and cappuccinos, all the favorites. They'll ship their coffees to you, too. 
Global Gallery: Global Gallery in Clintonville is currently open weekends only, serving local roasts, pastries, and other items 
Grandview Grind: The Grind features local roasters like Thunderkiss, Mission, and Brioso. They're offering coffee and tea, plus delivery of beans, teas, and local baked goods. 
Florin Coffee: Florin has long been a roastery but is relatively new as a retail shop. You can order espresso drinks, brewed coffee, beans, and swag through their website, then pick it up at the front door. 
Kafe Kerouac: This campus favorite is open regular hours serving coffee to go, as well as six-packs of beer and other goodies. They've modified many of their poetry and concerts to virtual offerings, too. 
Little Ghost Coffee Roasters: This small batch coffee roaster is serving drinks out of Brothers Drake Meadery in the Short North 
Luck Bros Coffee House: Luck Bros is a long-running Grandview shop on First Avenue. Visit them for a wide variety of drinks, pick up beans, or have them delivered to your house. 
Mission Coffee Co: Mission's Short North shop is closed, but it's roasting annex at 1051 N Fourth Street in Italian Village is still producing beans, and also has a pop-up coffee bar. 
Roaming Goat Coffee: In addition to their Short North coffee shop, Roaming Goat sells its beans at a variety of stores across Columbus, including local shops like Weiland's, Lucky's, and The Hills Market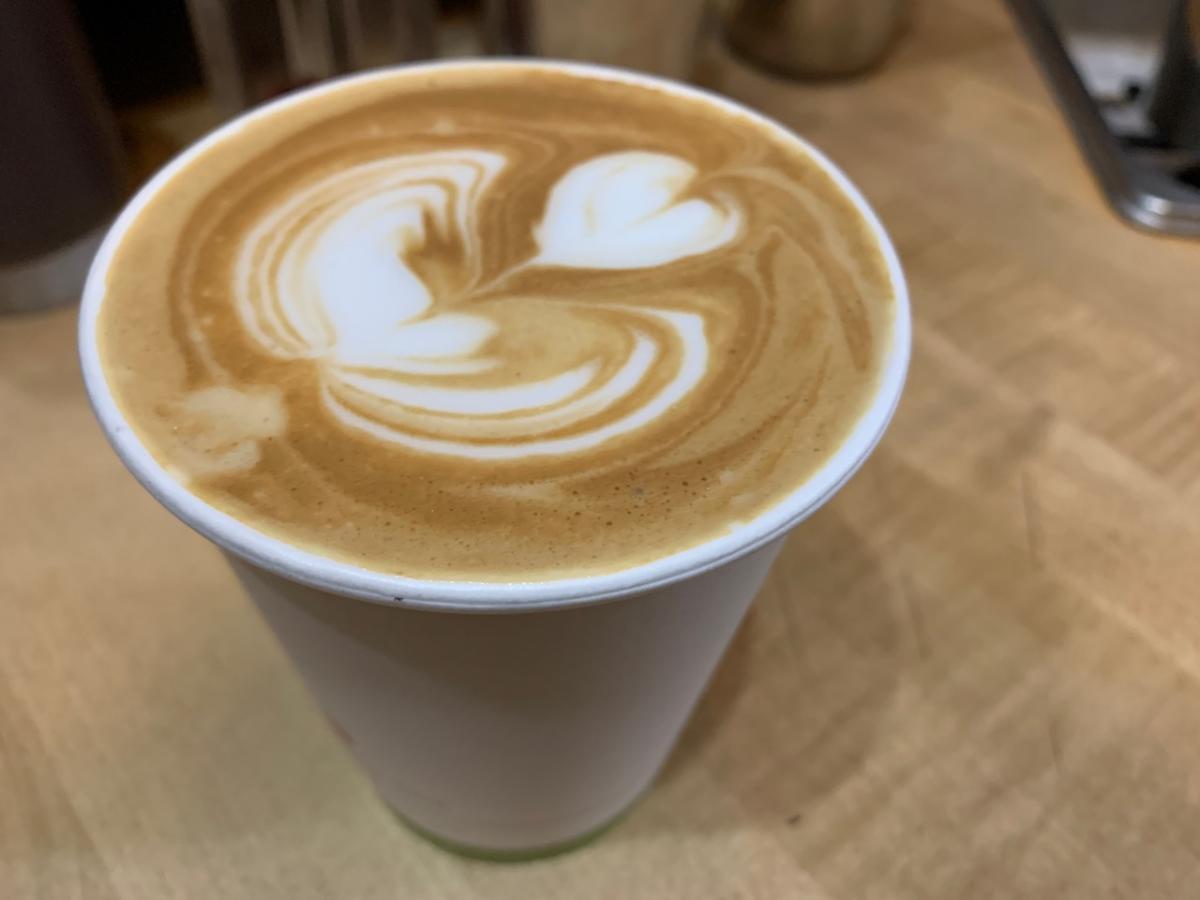 Stauf's: Stauf's is keeping up its robust roasting operations, and continues to operate its Grandview, German Village, and Victorian Village shops 
Third Way Cafe: Located in the Hilltop, this coffee shop is designed to support the local community. It serves coffee and sells beans from a variety of Columbus small-batch roasters. 
Upper Cup Coffee: Upper Cup's two shops – on Parsons Avenue and in downtown Gahanna – are open and serving hand-pulled espresso, brewed coffee, and other favorites, all built on their own roasts. 
Yeah, Me Too: While the retail operations have been paused on this lo-fi Clintonville shop, owner Jovan Karcic has been roasting and delivering beans across the city. 
Winans Coffee + Chocolates: Two Winans locations - Grandview and Dublin - are open and serving a full menu of coffee drinks, plus whole beans and homemade chocolates.
Coffee Connections: While the Gateway location is currently closed, the Hilliard Coffee Connections remains open. It's located in an old home on Main Street. In addition to coffee, they serve donuts and pastries from local bakeries.
Community Grounds: Coffee & Meeting House: Community Grounds on Parsons Avenue continues serving espresso, pour overs, brewed coffee, cold brew, tea, and smoothies. Lately they've been featuring a French vanilla and raspberry latte with cinnamon, named The Acton!
Espresso Air: Visit this quaint little shop on a corner in historic Uptown Westerville for espresso drinks, chai, flavored lattes, Turkish coffee, and other delights 
Java Central: This coffee shop and roaster in Uptown Westerville is open and serving house roasts, brewed coffee, espresso drinks, snacks, and more
You can order beans and cold brew from local coffee roasters without physical storefronts, as well! Look for Thunderkiss Coffee, Ramble Coffee, Backroom Coffee Roasters, Anchor Bend, Silver Bridge, Arch City and others. 
Learn more about Columbus coffee at cbuscoffee.com.