If there's one thing to know about Columbus, it's that we LOVE coffee—and the only things we love more than coffee are our local coffee roasters. Our city is filled with dozens of unique, homegrown shops with inviting atmospheres and flavorful cups of joe. Not to mention, many of our local roasters are brewing up much more than coffee by fighting for social change, sourcing local ingredients and hosting educational events for families and friends.
If you're a coffee lover looking to try new brews and learn more about Columbus' coffee scene, we've got the perfect experience for you! The virtual Columbus Coffee Trail is a collection of 17 participating shops across the city. Simply ask your barista for the Coffee Trail code and enter it into the digital passport on your phone—no app download is required! Check-in at four stops on the Trail and you'll win a Columbus Coffee Experience t-shirt, and after 17 stops you'll receive a free travel mug. Thousands of coffee lovers are already experiencing the trail one cup at a time.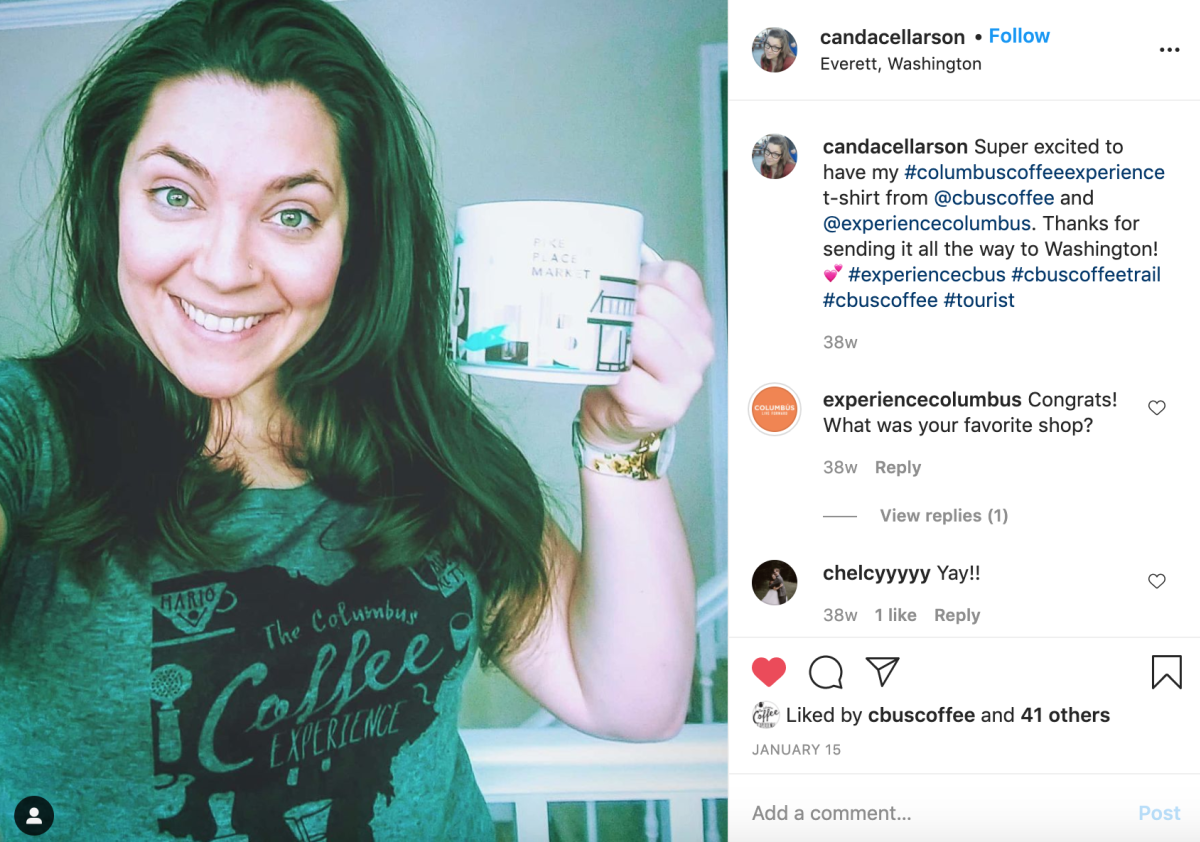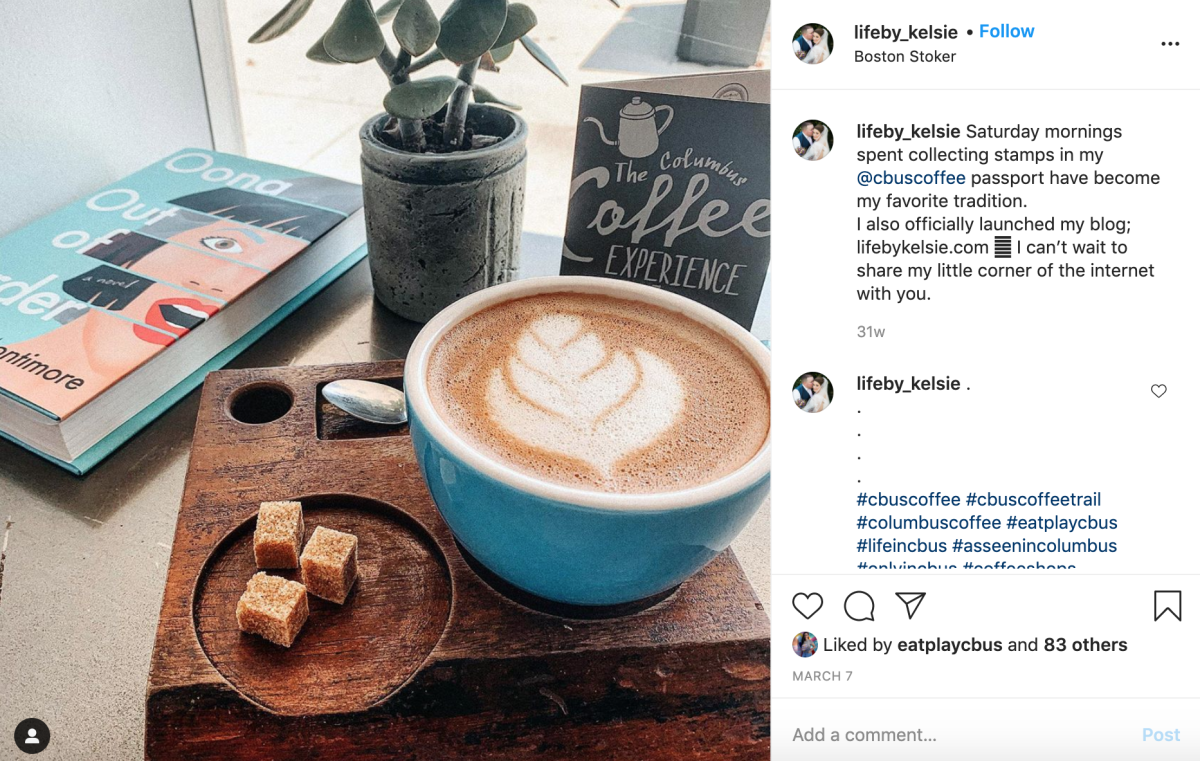 The virtual Columbus Coffee Trail is fun, socially distanced and supports local businesses—the perfect recipe for a successful experience during the pandemic. So, we decided to complete the trail for ourselves and share it with you on our channels. Check out our journey below!

First Stop: Stauf's Coffee Roasters
This popular Columbus coffee shop has six locations across the city, including Grandview, German Village, North Market, Discovery District, Franklinton and Victorian Village. Their newest locale in Victorian Village is housed inside a refurbished church building with stained glass windows, historic architecture and preserved wood pieces. The quaint patio is a quiet spot to work while enjoying the fall breeze and sipping the favorite Honey Lavender drink.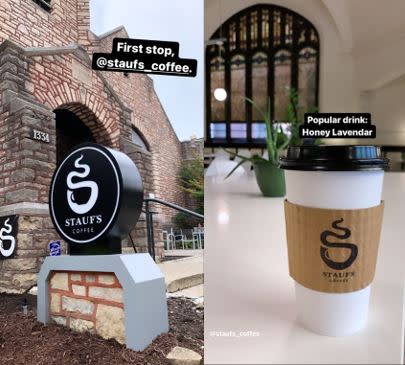 Second Stop: Kittie's Café
Located in Bexley, Kittie's Café serves up way more than a great cup of coffee. Customers can choose from a variety of made-fresh-every-morning baked goods, breakfast sandwiches, granola, oatmeal and cocktails (yes, you read that right!). You can enjoy their seasonal favorite, Cinnamon Maple, out on the patio or in the attached bookstore.
Third Stop: Roaming Goat Café
Roaming Goat Café is located in the heart of the Short North Arts District and offers everything from espresso drinks to cold brews, as well as locally sourced pastries from Pattycake Bakery and Destination Donuts. The shop serves as a gallery for local artists featuring photography, acrylic, illustrations and more, set on a monthly rotation. The popular drink, Mayan Mocha, is packed with unexpected flavors, like cayenne pepper, that is guaranteed to wake you up in the morning!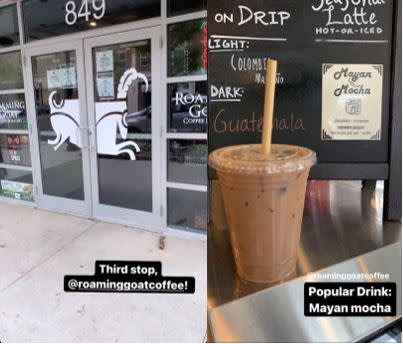 Fourth Stop: Crimson Cup Coffee
This local roaster is nationally recognized for its award-winning coffee and sustainability efforts. Through their Friend2Farmer program, every cup of coffee purchased helps establish healthy communities in the area. Crimson Cup has two locations in Columbus, Clintonville and Upper Arlington. They also have their own coffee truck and drive-thru service, so you can stop by and pick up the popular, Crimson Cup Mocha, on your way to work or while running errands.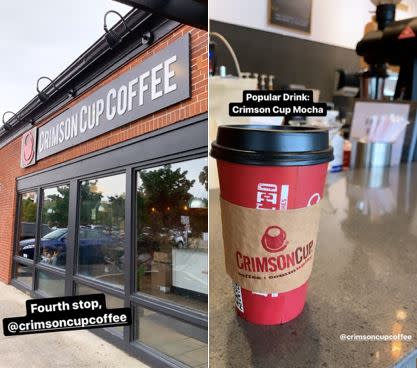 Final Stop: Experience Columbus Visitor Center
After you've completed four stops on the trail, visit the Experience Columbus visitor center located at Easton to redeem your free Columbus Coffee Experience t-shirt!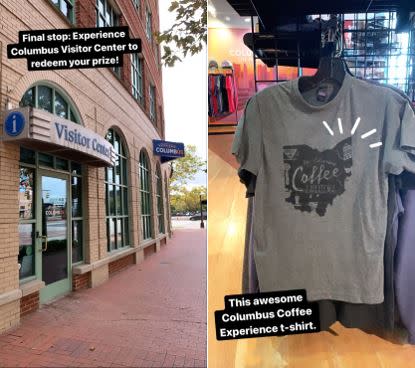 Check out more self-guided experiences!