Sometimes you're looking for a comfortable place to catch up with friends, enjoy a good drink, or just hang out and relax. These are some of our favorite cozy bars in Columbus!
The St. James Tavern is an Italian Village landmark, a cozy dive bar that was serving craft beer before craft beer was cool. Belly up at the bar, put your favorite tunes on the jukebox, play a round of pool, order from the inexpensive but well-rounded tap list and chat with owner Michelle Hill and her crew.
Little Rock Bar in Italian Village is a favorite neighborhood hangout. In addition to a great beer and cocktail list, they feature local music, comedians, DJs and pop-ups from area restaurants.
The Bottle Shop is a cocktail bar and bottle store in Victorian Village. The bar side of the business is decorated with mismatched upholstered chairs and picnic tables. There's hushed lighting, candles sitting over the mantle, and a small bar inlaid with pennies. Let owners Barbara Reynolds and German Vasquez craft you a cocktail from their seasonal menus, or choose from one of 20 craft beers on tap.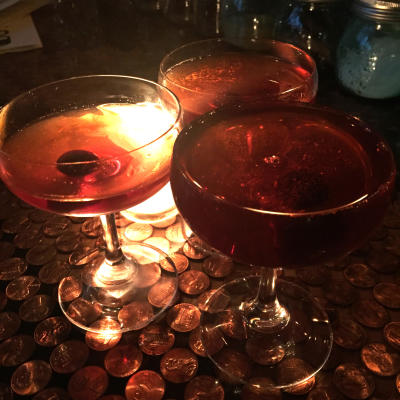 Bob's Bar bills itself as "The Cultural Hub of the Midwest," and with their lively cadre of staff and patrons, they stake a solid claim to the title. Bob's has long been a mainstay for good camaraderie and a remarkable selection of craft beer. Diehard fans can sign up for a backstage page on Bob's World Tour. Complete your pass by ordering every beer from their list of 130 world beers (at your own pace), and you'll earn a special T-shirt and glass mug.
The Pub Out Back is aptly named, a small watering hole just off the main drag in Old Worthington. It's a cozy place to meet up with friends and enjoy a glass of wine or a pint of beer.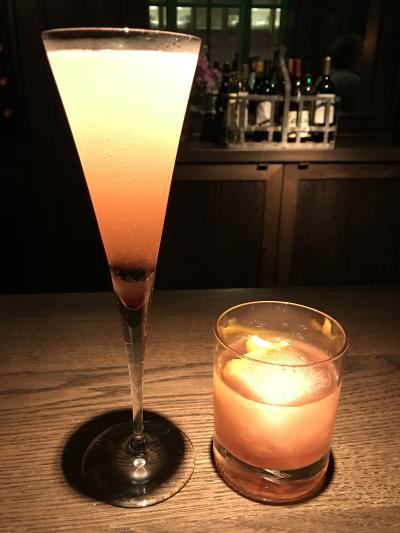 Club 185 in German Village is an old neighborhood bar dating back to the '50s. Catch up with friends over a few pints of beer and their menu of sandwiches, burgers and pizzas.
The Ohio Taproom started as a growler filling spot that has morphed into a fully-fledged beer bar. The draft list only features Ohio beers, making it an ideal spot to sample what the brewers of the Buckeye State have to offer. Find a favorite? Fill a growler to take home.
The Keep Liquor Bar is found on the second floor of the newly renovated historic LeVeque Tower. Enjoy the moody lighting and Art Deco flourishes while you sip cocktails in Columbus' first skyscraper.
The new Draft Room in Westerville is a bar and bottle shop, a cozy spot to enjoy a giant rotating draft list as well as cocktails and snacks from Columbus makers like OH! Chips and CaJohn's salsa. Before you leave, snag a six-pack of your favorites or fill a growler to go!