One of Columbus' best assets are the numerous unique neighborhoods that make up the community. In summer months, many of these areas host free monthly events to highlight local businesses and invite the community to explore their dynamic personalities. 
Gallery Hop
First Saturday of Every Month | 4-9 p.m.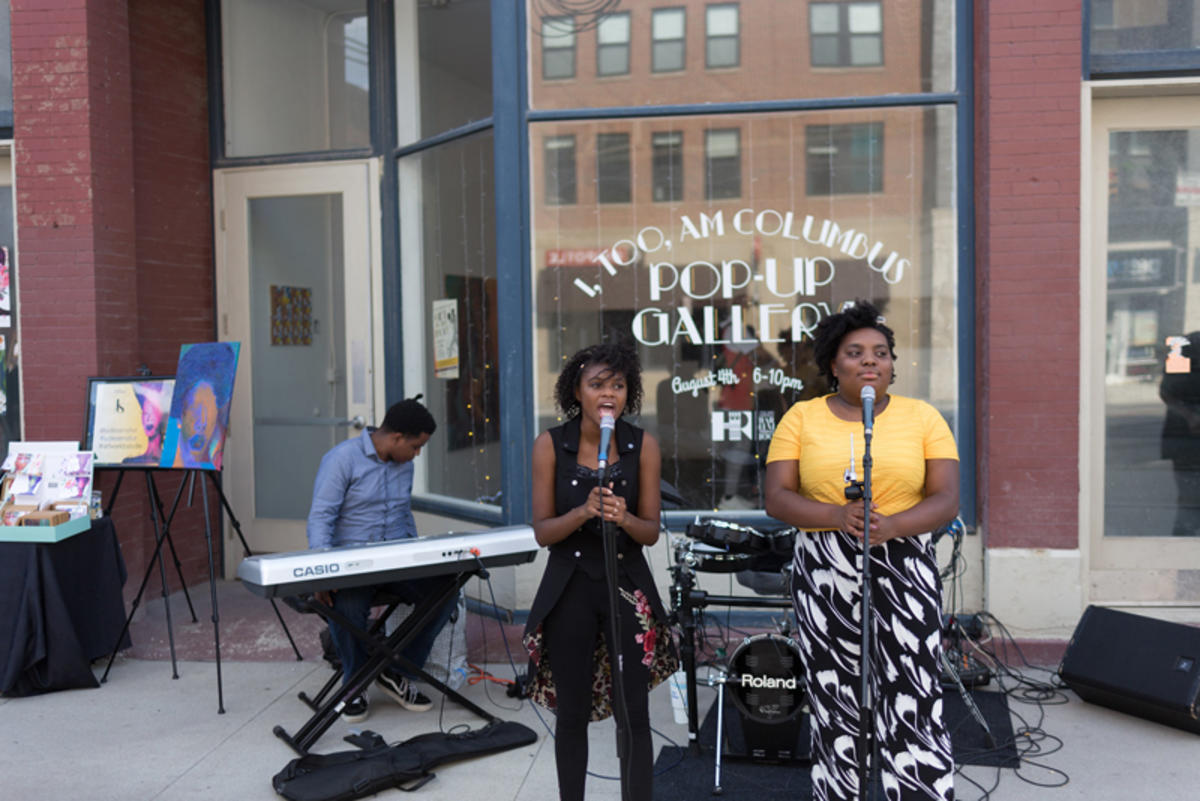 Now in its 37th year, this legendary Columbus tradition in the Short North Arts District continues to evolve. In addition to new gallery exhibitions, street performers, special events, food and drink specials and more, the event is now hybrid. The community can choose to Hop from Home by following @shortnorthartsdistict on Instagram starting at 1 p.m. on hop days - it's really that easy! 

Franklinton Fridays
Second Friday of Every Month | 7-11 p.m.
Franklinton is the hub of the city's edgy, industrial art scene and during Franklinton Fridays the galleries, businesses and institutions host an art crawl for the public to get a behind-the-scenes look at all the happenings. As the area has continued to grow, the event is expanding into non-art businesses as well, so expect to see pop-up galleries and music throughout. 

Polaris Night Market
Second Friday of the Month (June - Sept.) | 6-9 p.m.
Located in the main parking lot at Polaris Fashion Place (near the flagpoles), this outdoor open-air market offers live music, local shopping, fantastic food trucks, awesome art, a pop-up beer garden and fun activities for all to enjoy.

Moonlight Market
Second Saturday of the Month (April – Oct.) | 6-11 p.m.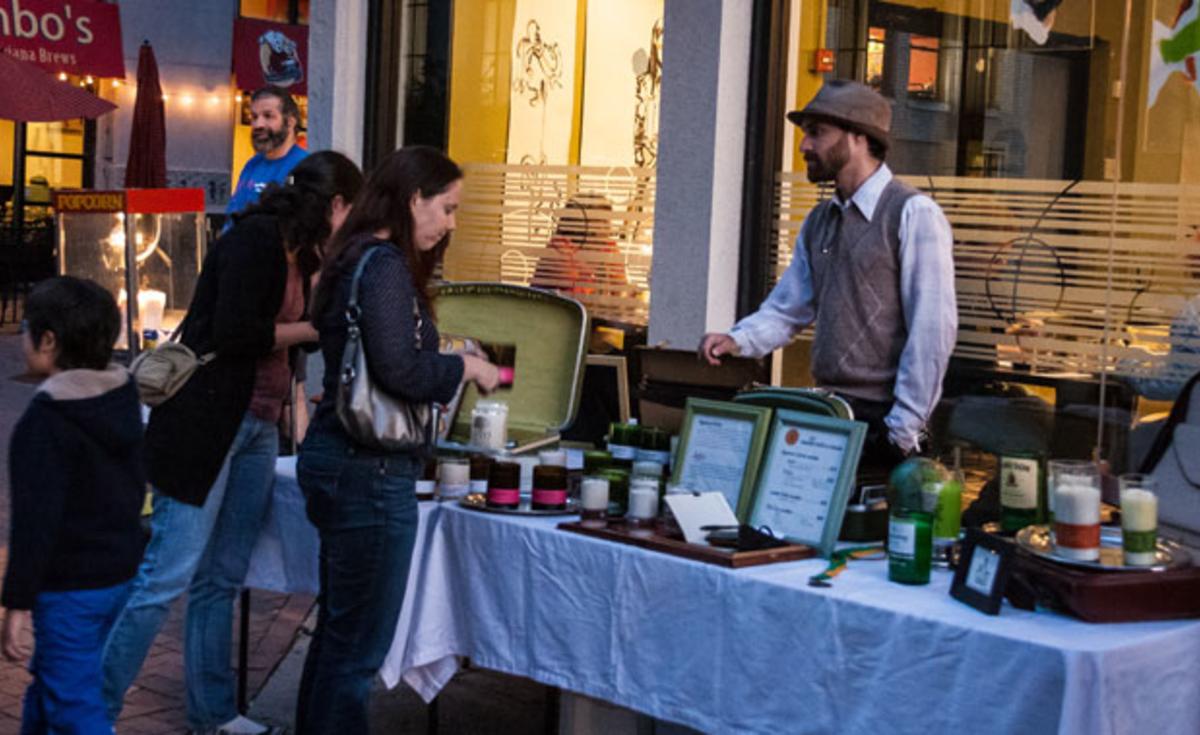 Located on Gay Street, between High Street and Fourth Street, this event highlights all the incredible shopping, dining, nightlife and entertainment to be found along one of downtown's most-happening streets. 

North Market Night Market
Third Friday of the Month (June - Oct.) | 6-9 p.m.
This open-air market at the North Market Downtown is inspired by traditional outdoor markets and provide an opportunity for customers to purchase directly from local entrepreneurs.

Sunlight Market
Third Sunday of the Month (April – Oct.) | 11 a.m. – 3 p.m.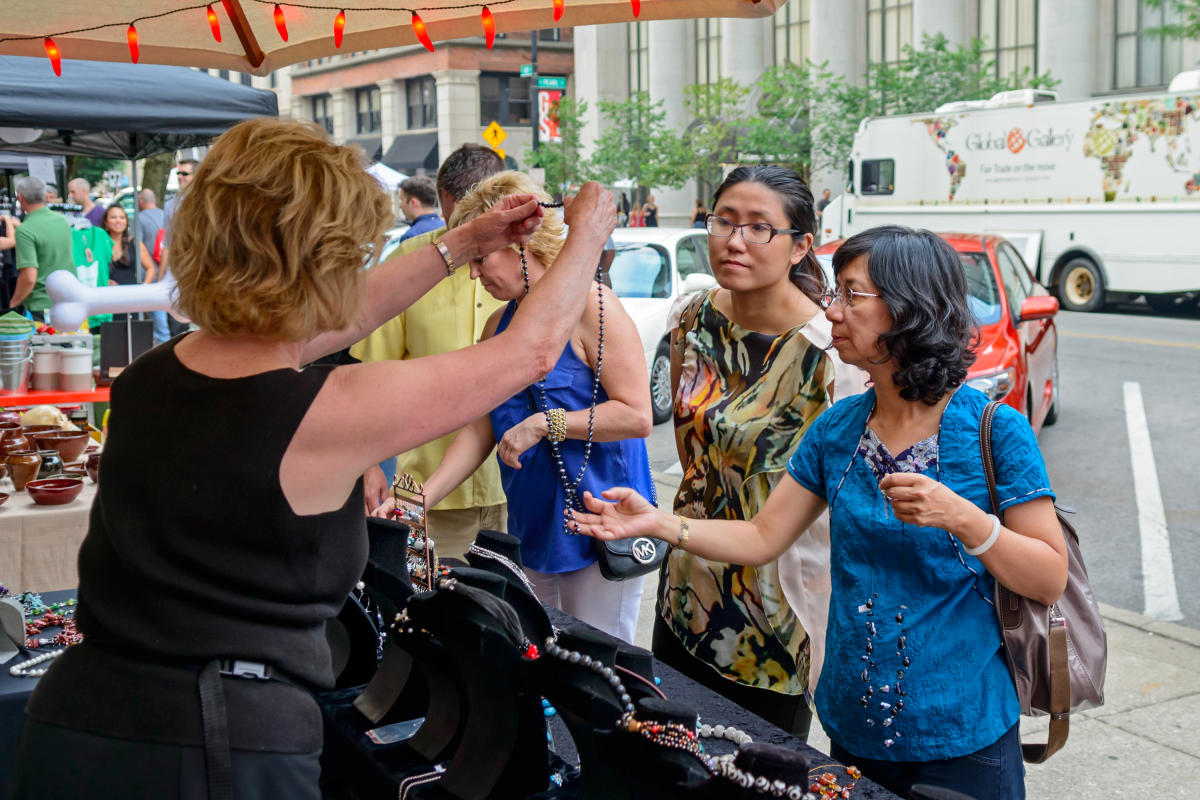 The Sunlight Market is the daytime version of the Moonlight Market, and is a great option for families or anyone who doesn't identify as a night owl. You'll find the same great shopping and entertainment, with brunch features in place of late night eats! 

Westerville Fourth Friday
Fourth Friday of the Month (June – Oct.) | 6-9 p.m.
Enjoy street vendors, food carts, live entertainment, kids' activities, extended hours in the Uptown Westerville shops and much more. Each Mount Carmel St. Ann's Fourth Friday Festival has a unique theme to keep the community coming back time-and-again. This year's themes are:
June 25 - Classic Cars and Bikes
July 23 - Music and the Arts
Aug. 27 - The Dog Days of Summer
Sept. 24 - World Showcase
Oct. 22 - Magical Midnight Madness

Grandview Hop
Last Saturday of the Month (Aug. & Sept.) | 5-9 p.m.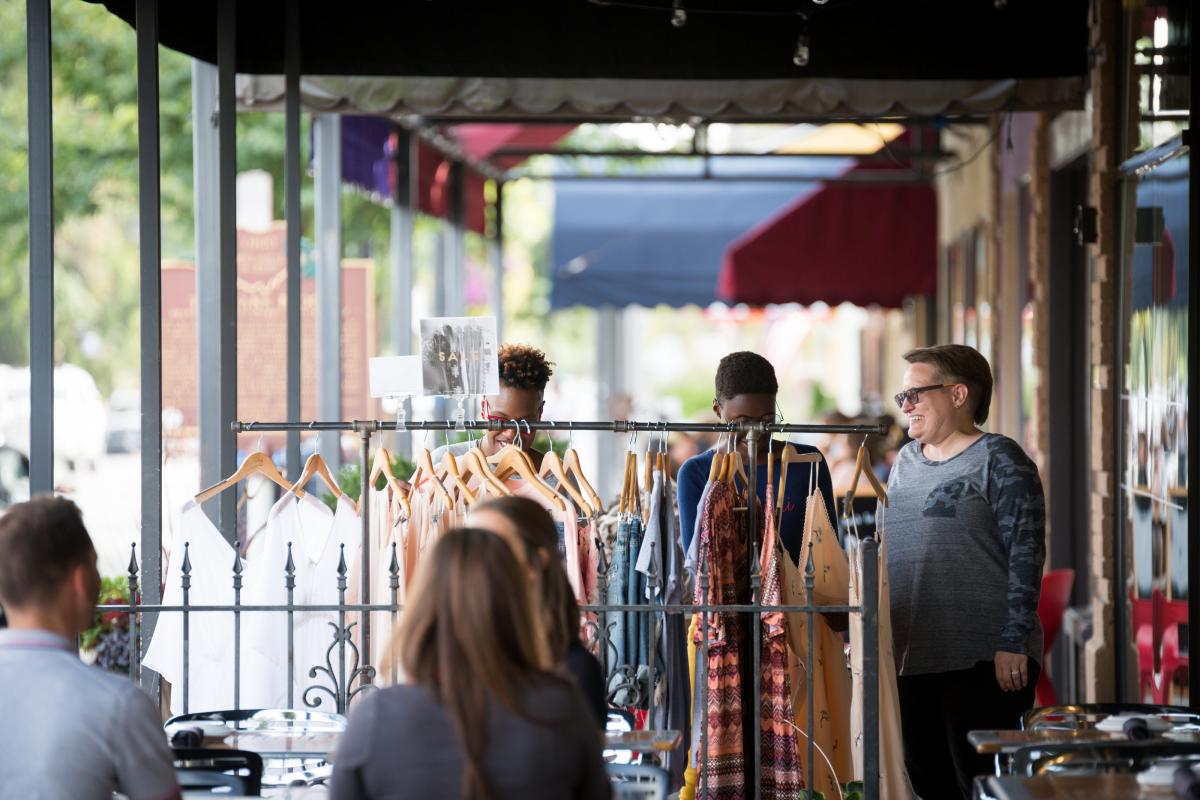 Grandview's summertime night market and evening stroll is located along Grandview Avenue between 1st and 5th Avenues. Hosted in partnership with Columbus Young Professionals, the area buzzes with live music, local shopping, awesome art, delicious food and fun activities for the whole family to enjoy.

German Village Makers Market
Fourth Sunday of the Month (April - Dec.) | 11 a.m. - 4 p.m.
Join Flat 51 at the corner of City Park and Thurman Avenues in German Village for an outdoor artisan market that promotes local artists, designers and growers. A wide variety of products are available to purchase, including food, art, home goods, apparel and accessories. 

Upper Arlington Night Market
Wednesday Aug. 18 & Sept. 15 | 6 - 9 p.m.
This brand new neighborhood event taking place in front of Jones Middle School on the Upper Arlington Mallway will feature live music, art, food and fun for the whole family!