Autumn, and the cool weather that comes with is, are officially upon us. Columbus coffee shops are gearing up for the season with a delightful selection of fall-themed drinks, designed to warm you up and caffeinate you with a little seasonal spice. Here are a few highlights!
At their Bexley cafe, Kittie's Cakes serves up the ideal selection of fall drinks, including their Pumpkin Pie Latte, a Sugar and Spice Latte (with cardamom, vanilla and cinnamon), as well both honey caramel and pomegranate apple ciders. Stay long enough in the day and you can kick back with an Irish coffee, an apple cider mimosa or an Old Fashioned made with maple syrup!
Crimson Cup rotates their seasonal brew bar menu, and currently offers the Maple Spiced Latte. Prepared either hot, iced or frozen, the beverage combines espresso, whole milk and maple syrup, topped with cinnamon and nutmeg.
Roosevelt Coffeehouse's  regular seasonal special is the S'moretado! The highly Instagrammable drink is a cortado (a shot of espresso cut with warm milk) served in a gibraltar glass with chocolate and crumbled graham cracker around the rim. It's served with torched marshmallows on a stick. Find it at their shops on Long Street downtown and in the Franklinton Gravity development, as well as their counter inside Olentangy River Brewing Company.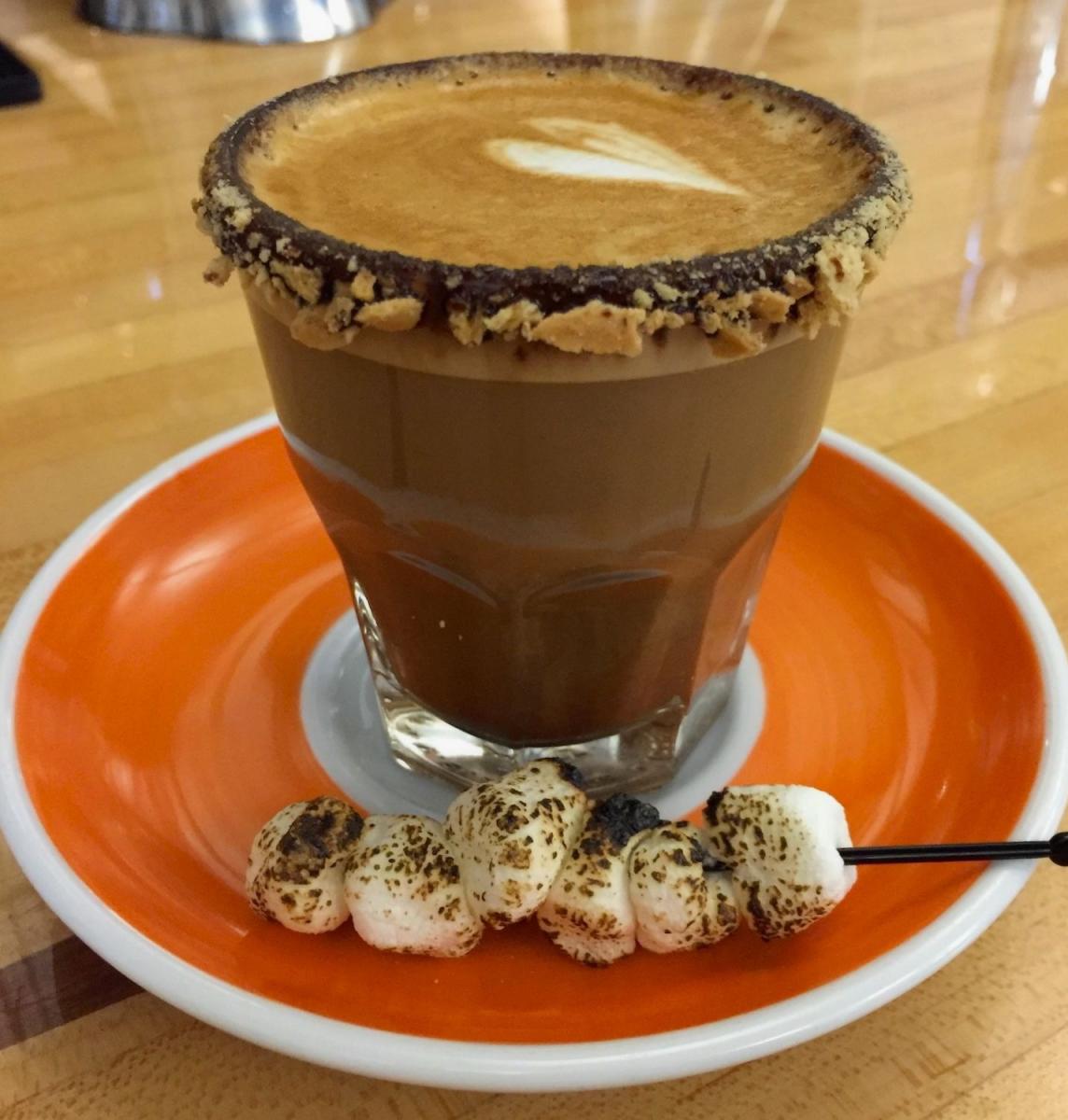 Stauf's Coffee Roasters is also featuring a Salted Maple Cortado. The espresso and milk are mixed with a little maple syrup, with a touch of sea salt around the rim.
Boston Stoker's fall menu includes the Apple Jacks Latte, made with single origin espresso, house-made apple cinnamon simple syrup and steamed Apple Jacks cereal milk. They're also offering up a Spiced Apple Tonic with espresso, tonic and a house-made apple sage simple syrup.
Originally posted Oct. 2019
Updated Sept. 2020