Real talk: making friends as an adult is so unnecessarily difficult. Especially when you're new to a city and don't know many people, or even if you've been in town a while but have recently come out and are specifically looking for friends who get you. 
I hear you—I moved to Columbus in 2015 and was pretty lonely the first year or so until I started finding my people, including my queer friends/chosen family. Fortunately, the city's LGBTQIA+ population has only continued to grow, so there are more opportunities to make friends than ever. While this isn't a comprehensive list by any means, here are some hangout spots, activities, and social groups to get you plugged in.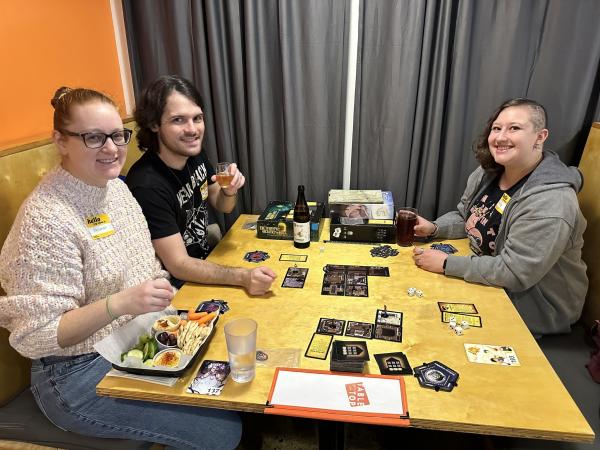 Credit Pride Gamers of Columbus Facebook.

 
For Tabletop Gamers: Pride Gamers of Columbus
You down with TTRPG? (Yeah, you know me!) Okay, so you're probably on the elder side of Millennial if you get that song reference, but no matter—Pride Gamers of Columbus is the perfect spot for queer tabletop gamers of all ages. The group typically meets twice a month for game nights (plus the occasional fundraiser, Pride Month events, game cons, and other special events): once at The Forge Tavern and once at Tabletop Game Cafe. 
The Forge is a boardgaming bar with an impressive selection of beer, cocktails, mocktails, wine, and mead, not to mention pizza, burgers, sandwiches, and desserts, all chock full of gaming references that are sure to delight. Tabletop is, true to its name, a cafe-style board game spot with an array of snacks to munch on while you play—beer, mead, cider, specialty sodas, and coffee. For real, don't sleep on Tabletop's lattes. I'm kind of a coffee snob and I've been known to order two or three, even after 7pm because they're just that good. Plus, the latte art, which ranges from dice to skulls and more, will be much more fun than your typical heart/tulip mashup. 
And if you really want to dive into Columbus board games, check out the locally-and-queer-owned Rookie Mage Games, the creators of Nuns With Nunchucks (and Other Controversial Combatants). 
For Poets, Musicians, and Fans of Open Mics: The Columbus Queer Open Mic
Enjoy sharing your work in front of a crowd without all the heterosexual nonsense. Whether you're a poet, a singer/songwriter, or you just like showing up to support your fellow artists, there are open mics with you in mind. 
First up, The Columbus Queer Open Mic happens on the second Thursday of the month at Kafe Kerouac, an alternative cafe and bar space that serves coffee well after most coffee shops have closed up for the night, making it a popular haunt among OSU students. (I'm a big fan of the Mark Twain latte, which is essentially a buckeye candy in liquid, caffeinated form.) Their beer is good and the wine is cheap too (a whole bottle is just $15!), if that's more your speed. Doors open at 7:30 and the show kicks off at 8 pm, but if you're a fan of cool used books and records, make a plan to arrive early. The stage is in a side room lined with shelves of fantastically curated cheap books, but once the show starts, it's usually too dark and crowded to shop. Plus, if you get there early you have a better chance of getting a performance spot and you can take advantage of their happy hour special—$1 off all beer from 5-7 pm. There's a $5 cover, regardless of whether you're performing or spectating only, and digital payments are welcome.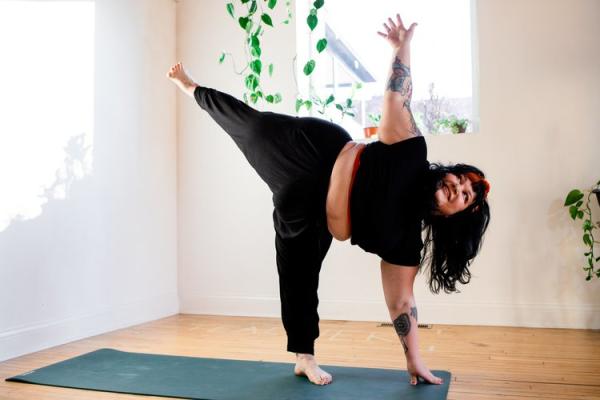 Credit Heartfelt Studio's website.

 
For Yogis (and more): Queer Behavior, Heartfelt Studios
Is there anything more zen than rainbows? And is there anything more relaxing than doing yoga in the great outdoors? If you answered no to both of those questions, you're in luck! The social group Queer Behavior recently launched an outdoor wellness event series, which means yoga with a new instructor each month and in a different park each month. Get a tour of Columbus' best outdoor spots while leaving it all on the mat with your new yogi pals. 
If indoor yoga is more your speed, join the classes at queer-owned Heartfelt Yoga Studio to make some friends in the comfort of air conditioning. Heartfelt also has a cycling studio and a pole studio, so those are great spots to be in the community with other like-minded—and like-sported—folks. 
For Climbers: Queer Climbing Columbus
If you love the great outdoors but want more of an adventure, Queer Climbing Columbus might be just the adrenaline rush you're looking for! Whether you're new to the sport or a seasoned climber, or whether you're more into wall climbing or mountaineering, QCC is a friendly group for all abilities. They meet at a variety of spots, including climbing gyms, Metro Parks, and crags in the forest, so there's something for everyone. 
Pro tip: Climbing can be kind of an expensive hobby. QCC is a nonprofit, so if you want to participate and are experiencing financial hardship, reach out to them. They're really sweet! 
For Crafters: Queer Crafting
Whatever craft(s) you're into, Queer Crafting is the place for you! For now, the group is meeting outside, so be sure to bring a blanket or folding chair and a project that's conducive to creating in the urban wild. Knitting, embroidery, cross-stitch, sketching, watercolors, coloring books, iPad art, and the like are great for this two-hour event. The group meets on the second and fourth Wednesday every month at 7 pm at Scioto Audubon Metro Park, weather permitting.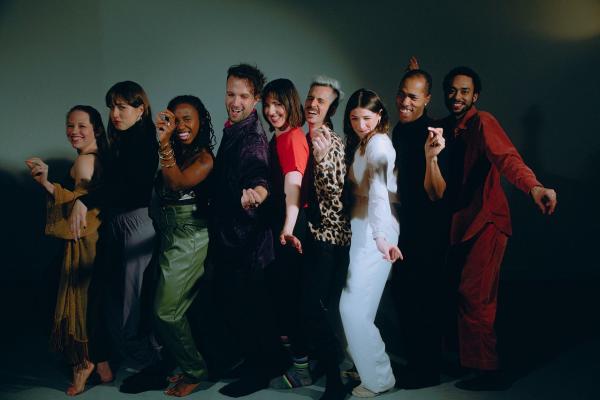 Credit Flux+Flow Facebook.

 
For Dancers: Flux+Flow
From tap and jazz to ballet, from modern and contemporary to dancing mindfulness and dance karaoke, queer-owned movement center Flux+Flow has something for all ages and abilities. And they really do mean all ages—one of their most popular classes is Baby Dance Club for infants 0-6 months and their caregivers. Whether you've never danced before or have been dancing your whole life, this gender-inclusive, affirming space has a spot for you. Dancers often socialize before and after classes, so it's an excellent place to meet other folks in the movement space. 
Pro tip: No shame if you're strapped for cash. Flux+Flow offers a pay-what-you-can rate, so don't be afraid to reach out if you need to. 
Another pro tip: If you like books, you're in luck! The lobby of F+F is home to Bookspace Columbus, a radical bookstore specializing in social justice-centric titles for all ages. 
And, sure, there are a ton of gay clubs in Columbus and I could do a post highlighting just them alone, but I wanted to give a special shoutout to Lez Dance at Slammers, one of the last lesbian bars in the country—and the only one in Ohio. Lez Dance is just what it sounds like: a lesbian dance party. Join the fun every second Saturday of the month starting at 9 pm. While it's obviously not a formal dance class, you'll definitely make some new friends. 
For Hikers and Walkers: Gay Walkers
While several groups in this listicle meet outdoors (at least as long as the ever-changing Ohio weather is cooperating), Gay Walkers is especially for those who like to slay in the woods. Whether you're a fast hiker or slow hiker, and just want to walk the trails to enjoy the scenery and look for cool rocks, this group is for you. Meeting at different parks, nature preserves, and other natural areas throughout Central Ohio, joining Gay Walkers if a fun way to get a tour of varied natural spaces in the area.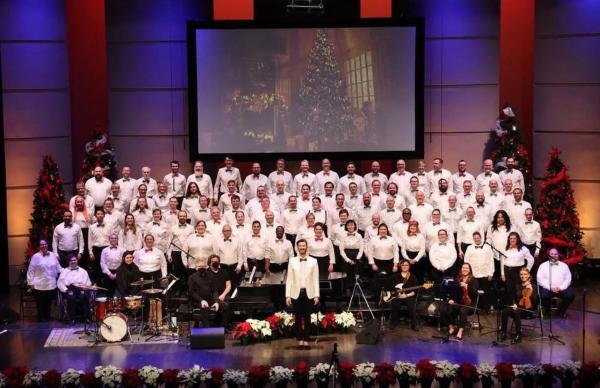 Credit Columbus Gay Men's Chorus Facebook.

 
For Singers: The Columbus Gay Men's Chorus, The Columbus Women's Chorus
These groups are for you, Do, Re, and Mi! (See what I did there?) If you like to sing (puns not required), check out The Columbus Gay Men's Chorus and The Columbus Women's Chorus. 
When The Columbus Gay Men's Chorus began in 1990, it was, true to its name, all gay men. Nowadays, the group welcomes all under the LGBTQIA+ umbrella and is one of the most widely-respect choirs in the city. Hundreds of singers have been a part of the chorus since its inception and it only continues to grow in talent and number. 
The Columbus Women's Chorus, which also began in 1990, is inclusive of queer women and straight allies and is a primarily soprano and alto choir. Performances are intentionally wheelchair- and ASL-inclusive, ensuring that performances are accessible to all.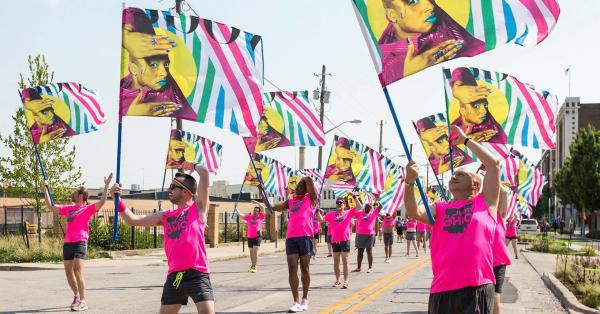 Credit Flaggots Ohio Facebook.

 
For Color Guard Enthusiasts: Flaggots Ohio
Color guard ain't just for high school, henny! Flaggots Ohio is spinning flags and performing as an ensemble all over Central Ohio. Bust out the flag poles and get ready to twirl with the best of them. 
For Band Geeks: Columbus Pride Band
Band isn't just for high school either! Columbus Pride Band is a no-audition community band, so dust off the flute, piccolo, oboe, bassoon, trumpet, saxophone, tuba, or whatever instrument you've been looking for an excuse to play. Like the color guard, Columbus Pride Band performs locally and travels throughout the region. 
For Writers: Queer Write Columbus
Ever just need like an hour and a half of dedicated time to work on a writing project in a supportive, inclusive environment outside your house? You'd be surprised how much you can get done at Queer Write Columbus! Alternating between various coffee shops and library branches, the group is part productivity marathon and part pep talk. Writing is hard and lonely, so hanging out with others who get it is a surefire way to meet friends. Email queerwritecolumbusATgmailDOTcom to join.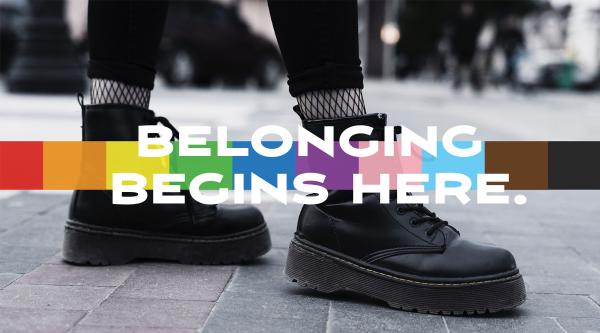 For Youth: Kaleidoscope Youth Center
While pretty much all of these groups are for adults, if you're a youngster, whippersnapper, or any other cutesy name for the under-18 set, there's plenty for you to do too! Meet other queer kids at Kaleidoscope Youth Center's events. 
General Social Groups
Some groups do a little bit of everything, which makes them a good catch-all if none of the aforementioned activities strike your fancy. Check these folks out: