Take a journey through time with a visit to the Historic Trolley District located on the Near East Side of Columbus. Nestled within a historic neighborhood and just steps away from the grounds of Franklin Park Conservatory, this district offers a captivating blend of Columbus history and modern experiences. Whether you're a local looking to uncover your new favorite hangout or a traveler seeking an authentic, unique experience, the Historic Trolley District promises to transport you back in time while providing all the excitement of Columbus today.

This article is sponsored by Connect Real Estate and written by Experience Columbus staff. All images are courtesy of Connect Real Estate.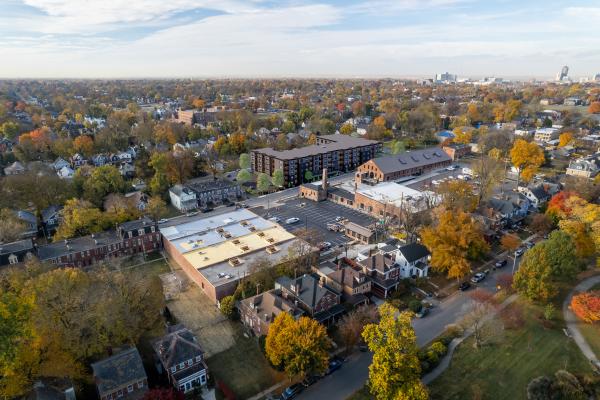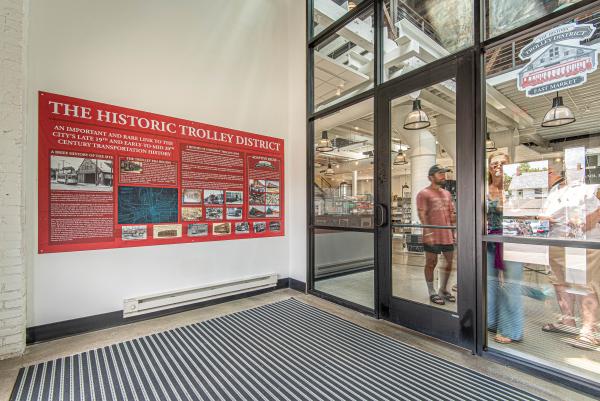 History & Redevelopment
What once served as Columbus' hub for its trolley transportation system, the site's buildings were constructed between 1882 and 1920. The redevelopment project began in 2014 with construction beginning in early 2020. The five onsite buildings (on the National Register of Historic Places) and more than 60,000 square feet were completely renovated in this $25 million project.
Visitors to the district, especially the East Market space will see homages to the area's rich history and what it meant to the residents of Columbus.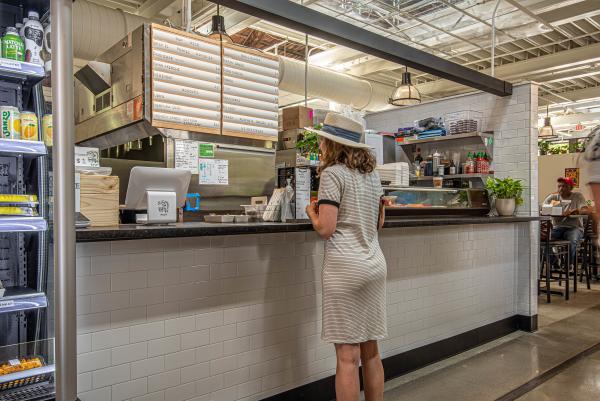 Inside East Market at the Historic Trolley District.  
Businesses, Vendors & More to Explore
East Market – Inside what used to be a historic trolley barn is East Market.A multipurpose building featuring food and retail vendors, a full bar, events space, and even an arcade. Their vendor offerings range from gourmet waffles to Korean street food. With everything from international flavors to an underground speakeasy, East Market is a must-see on your next trip to the district. See their full list of vendors.
Leisure Club – Leisure Club owner, Matt Barnes sought to reimagine that "third location" (think recreation centers, churches, bars, etc.) where people convene. Leisure Club in the Historic Trolley District is outfitted with nostalgic décor, retro games and a stocked fridge for members to enjoy as they please. Leisure Club is coined as a place where "community turns into culture." Learn more about their membership options.
Local Cantina – A well-established Columbus staple, Local Cantina has become a household name in Columbus serving up creative takes on Mexican classics in their 13 locations. Their newest at the "Trolley Barn," is no exception. Whether you're looking to share a pitcher with friends on their patio or savor the bold flavors featured on their menu, Local Cantina will keep you coming back again and again. Visit their location.
Columbus Brewing Company – Another established Columbus brand made its east side debut in the Historic Trolley District. Brewing some of the best sips in town since 1988, Columbus Brewing Company opened its Beer Hall in an expansive, historic space featuring 24 taps and a globally inspired food menu. Plan your visit.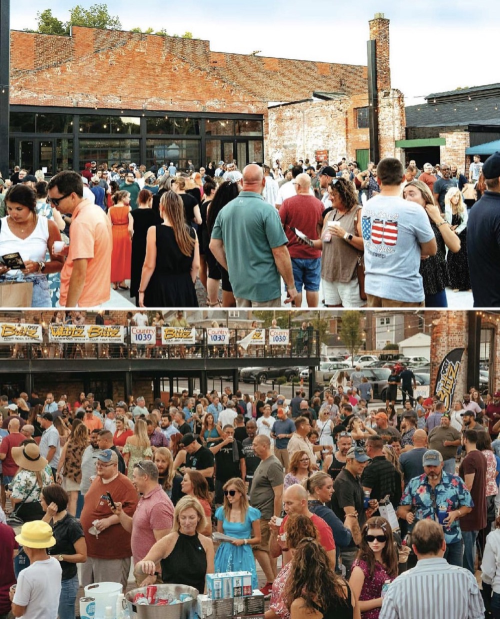 The annual Great Bourbon Affair at the Historic Trolley District.  
Events & Happenings
Perhaps one of the most notable things about the Historic Trolley District is its (almost) daily events. With happenings like Vintage Bike Nights, cornhole tournaments, watch parties for popular shows and weekly live music, the district is bustling each day. See their full calendar of events.
The Historic Trolley District invites you to embrace the past while savoring the present, creating lasting memories in the heart of Columbus. Plan your visit to the district today.