The world's largest multi-sport festival is returning to Columbus with more athletes, events and muscles than ever before. The 2019 Arnold Sports Festival is expected to attract 22,000 athletes who will compete in a record-breaking 80 sports and events. From Thursday, Feb. 28- Sunday, March 3, Columbus will be packed with an estimated 200,000 fitness fans, countless celebrity athletes and Arnold Schwarzenegger himself. It's an annual event that's guaranteed to leave you entertained, and hopefully a little inspired.
While you might think the festival is only for professional bodybuilders and fitness gurus, you'll be surprised to find events and classes for people of all levels and backgrounds. From obstacle courses to beginner's yoga classes, there are plenty of opportunities to get off the sidelines and join the action. Here are four events that will transform your experience during this year's festival: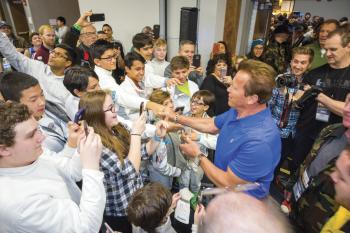 If you're a fan of the popular NBC TV show "American Ninja Warrior," you won't want to miss this high-flying obstacle course challenge. New to the Arnold Sports Fest in 2019, Ninja Warrior will be hosted by Michelle Warnky, a star from the hit show. Ninjas will compete March 1-2, with the male and female finalists starting at 3:30 p.m. on Saturday. Cash prizes will be awarded to the top competitors in each age category. On Sunday, March 3, the course will be modified and a smaller competition will be held. There are no restrictions to participate in either competition. Anyone is welcome to sign up, regardless of age or level of ninja experience.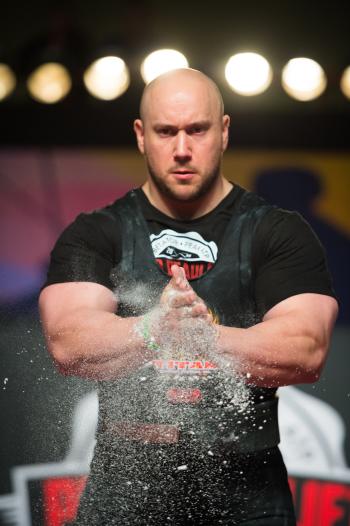 Fitness & Yoga Arnold Classic
This three-day event features classes, workshops and demos from some of the best instructors in the world. Everyone is welcome to participate in a variety of high intensity dance workouts, including Zumba, Kangoo Dance, belly dancing, boom boxing and other cardio dance routines. Yoga classes ranging from beginner to expert will also be available. The event will be held on March 1-3 in the Greater Columbus Convention Center Short North Ballroom. Wristbands are $20 per day, or $25 at the door.
The Viking Dash Trail Run is not a race but a true test of your Viking endurance. The event will be held at Delaware State Park on Saturday, March 2, at 8:30 a.m. It is designed to challenge you physically and mentally, with difficult obstacles and unpredictable weather conditions. Participants can compete in the 5k, 10k or 20k, and everyone is invited to the join the post-race BBQ party. Registration is $40-$70 depending on the distance and date of entry.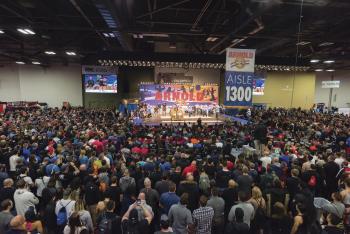 Arnold Education
Don't miss your chance to learn the science behind the athletics. Top speakers and experts from around the world will share insight on nutrition, rehabilitation, strength, conditioning, health and more. You'll have the opportunity to hear from some of the biggest names about some of the hottest topics in the industry. Whether you're new to fitness or you're a seasoned professional, you're guaranteed to learn something valuable and leave inspired. Seminars and workshops will be held Feb. 28- March 3 in the Greater Columbus Convention Center Pod-D.