The holiday shopping season is upon us, and Columbus residents and visitors will be hitting up many of the popular shopping districts and destinations. While you're out and about shopping during Black Friday, Small Business Saturday or all season long – use this guide to discover local eats along the way!
Polaris Fashion Place
If you're hitting up Polaris for holiday shopping, make a stop in their food court, where more and more locally owned businesses are setting up shop, from What's For Döner to Fay's Crepes to The Daily Growler bar. Snag bubble tea or fresh-squeezed juices at Bubbles Tea & Juice Company, or relax after hours at the Brothers Drake Meadery bar inside COHatch co-working space.
Along the main stretches outside Polaris, you'll discover Korean fast casual fusion at Bibibop or pasta, pizzas and hearty entrees at Polaris Grill. Visit a duo of Cameron Mitchell Restaurants, too: Italian classics at Marcella's and Asian fusion at Molly Woo's. Feast on pub classics and pints of craft beer at Matt the Millers, steaks and seafood at Mitchell's, or southwestern favorites like chimichangas, enchiladas and huevos rancheros at Chile Verde.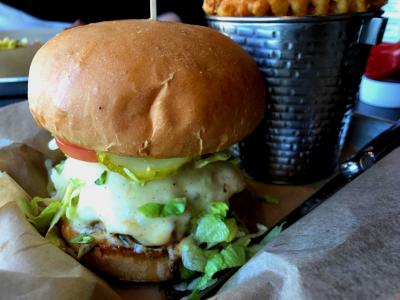 In one of the newer developments off Gemini Place, you can build your own tacos and sip margaritas at Condado Tacos, dig into giant burgers at Atlas Tavern and savor cocktails and wines to go with modern pub classics at the new Kitchen Social.
East of Polaris Fashion Place you can start your day with bagels and coffee at Barry Bagels. For lunch or dinner, hit up Carfagna's Kitchen for Old World Italian dishes, or pub classics paired with a vast beer selection at 101 Beer Kitchen. Finish your day with trendy Thai rolled confections at Simply Rolled Ice Cream.
Just south of Polaris you'll discover a wealth of eats, like favorite breakfast and lunch dishes at Sunny Street Cafe, contemporary Asian dishes at Royal Ginger Asian Fusion Bistro, tacos and tortas at the family-run Tula Taqueria, black raspberry chip at Graeter's and handmade Indian confections at Dadu's Bakery & Sweets.
Need a little kick to start some early shopping? Snag a latte from the Roosevelt Coffeehouse inside Olentangy River Brewing Company (where you can return for pints later in the day!).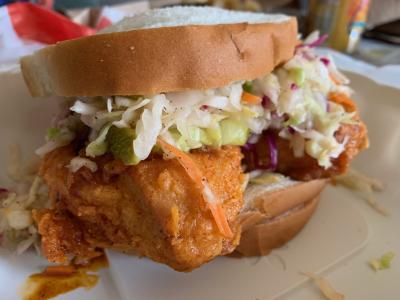 Easton Town Center
There are plenty of local eats in and around Easton Town Center as well! Many of the city's favorite eateries have Easton outposts, from build-your-own tacos at Condado Tacos, to Nashville-style fried chicken at Hot Chicken Takeover, veggie burgers and Buddha bowls at Northstar Cafe.
Easton is home to many Columbus-based fast casuals, too. Build Korean-style rice bowls at Bibibop, craft your own sushi and bowls at Fusian and build your own pastas and wraps at Piada Italian Street Food. Grab fresh juices, teas, and light snacks at Zest Juice Co. and Bubbles Tea & Juice. Slow down with a cup of tea, cupcakes and macarons at Koko Tea Salon & Bakery.
Cleveland-based Melt Bar & Grilled has an Easton location, too, where you can dive into giant, gooey grilled cheese sandwiches. Visit Cafe Istanbul for kebabs, hummus and other Turkish dishes, or Mitchell's Ocean Prime for steak and seafood.
And finish with ice cream at Graeter's or Jeni's!
Northland Plaza Shopping Center / Columbus Square Shopping Center
Northland Plaza and Columbus Square shopping centers are located in one of the epicenters of international eats in Columbus. If you're shopping nearby, you have a choice of everything from Yemeni Restaurant, to Nigerian eats at Intercontinental Restaurant, Persian dishes at Jeddo Kebab, a buffet at Estilio Brazil, Somali fast casual at Hoyo's Kitchen, Vietnamese at Mi Li Cafe and many more.
Graceland Shopping Center
Graceland in Clintonville features a collection of local and national stores, including local eats like burgers and other tavern favorites at Pat & Gracie's, fusion bowls at Bibibop, Columbus-style pizza at Massey's Pizza Sports Bar & Wings and hot dogs at Links-N-Lemonade. Finishing up an extended day of shopping? Grab pitas at Pita Hut Grille and enjoy it with pints at Bob's Bar next door.