Buttery and flaky crusts, rich custards and creams, fresh fruits, sweet glazes and dustings of powdered sugar – Columbus is rich in pastries. Want to spend a weekend eating these goodies around the city? Here's where to go!
(Pssst… if you're looking to learn more about donuts, check out our A-to-Z Guide to Donuts in Columbus!)
Bake Me Happy will indeed make you happy with their gluten free versions of classic pastries and baked goods! They recreate childhood favorites like zebra cakes, pop tarts, oatmeal cream cookies, and moon pies, not to mention their sponge cakes, donut muffins, scones and seasonal pies.
This Mexican bakery located on the west side of Columbus features a beautiful selection of pan dulce made fresh daily.
Food & Wine recently named Belle's Bread one of the best Japanese bakeries in the country. Their cases display macarons, cookies and madeleines, as well as fruit danishes, croissants and donuts. The real feature is their Japanese-style breads: taro buns, choco cornets, rolls filled with custard, matcha cream, Nutella, red bean paste and more.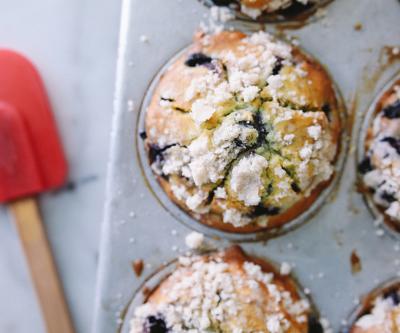 Cherbourg Bakery
This Bexley cafe produces all your favorite pastries in gluten- and nut-free versions: cream puffs, donuts, scones, madeleines and more.
You can experience Dan the Baker's goods at farmers markets around the city and at his Toast Bar south of Grandview. Each week he whips up a different selection of flaky croissants, morning buns, danishes and cruffins – croissant muffins!
Dough Mama uses local ingredients in their scratch-made creations. In addition to a full breakfast and lunch menu at the Clintonville bakery and cafe, they feature everything from muffins to brownies, cookies to biscuits and plenty of pies!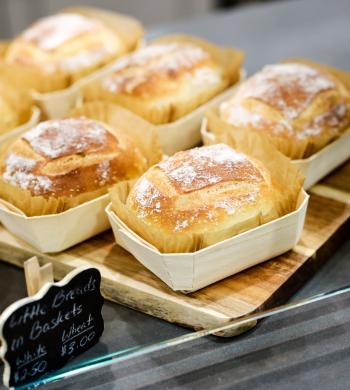 Flowers & Bread
Flowers & Bread is a cozy coffee shop and bakery in the heart of Clintonville, serving freshly made pastries like raisin rolls, savory twists, scones and monkey bread. The facility also hosts classes in baking and floral arrangement.
Fox in the Snow is a popular spot to pair coffee with a gorgeous array of pastries, from custard-filled donuts to fruit galettes, savory tarts to cinnamon rolls.
From their two locations – Short North, and Upper Arlington – Happy Little Treats (formerly The Angry Baker) serves up vegan versions of all your favorites: flaky pop tarts, cupcakes, donuts and cinnamon rolls.
Kittie's features two locations – a bakery and cafe in German Village and a cafe in Bexley. Both are the ideal place to stop for a cappuccino or a cold brew to go with their cinnamon rolls, cookies, biscuits, cupcakes and scones.
This long-running French bakery and restaurant has three locations – Upper Arlington, Worthington and Dublin – all of which are cozy Old World bistros. Hole up with a cup of coffee, an almond croissant, a colorful fruit tart or a rich éclair.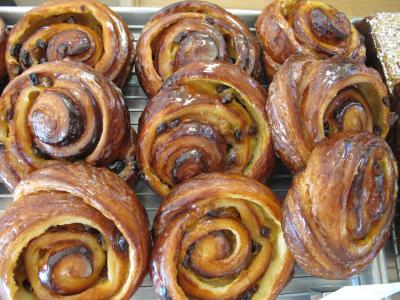 Omega Artisan Bakery
A long-time North Market vendor, Omega features a large selection of sweet and savory croissants and tarts, giant cinnamon rolls, donut muffins, cookies, rugelach and more.
Panaderia Guadalupana
Panaderia Guadalupana is one of the city's most well known Mexican bakeries, featuring a giant selection of breads, pastries and cookies. Simply pick up the tongs and load up your tray with goodies!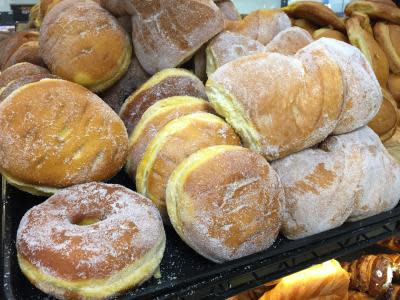 Panaderia Oaxaqueña
Like Guadalupana, Panaderia Oaxaqueña has built a following for their fresh selection, from orejas to cream-filled churros, conchas to a variety of breads.
Bring your camera to Pistacia Vera, because you'll want to capture the stunning selection of croissants, pain au chocolat, brioche, cannele and of course the colorful macarons!
This Old Worthington bakery is a cozy spot for slices of pie, gooey cinnamon rolls, cookies, cakes, brownies, scones and quiche.