Has the stress from your 9-5 have you feeling like you're living in a cage? Well, it's time to break out of that funk, and one of the solutions for that is, in fact, funk. Columbus has long been a place of musical diversity, and its dance scene is a shining representation of just that. While the five dance nights listed below just begin to scratch the surface on what the capital city has to offer, they span enough genres to satisfy almost everyone in the area.
3rd Monday Night Dance @ Rambling House Soda
Thought square dancing was dead? Think again. Rambling House calls all those willing to put themselves out on the dance floor to join them the third Monday of every month. No partner or prior experience is required, and there will be seasoned musicians around to provide live entertainment and validity to the scene. If you're really looking to shake off those Monday blues, grab a drink (or a soda), join the Rambling House square dance, and be sure to get there at 7 p.m. for the potluck dinner. $5 donation suggested.
Time: 7 p.m. Day: Every third Monday Location: 310 E. Hudson St.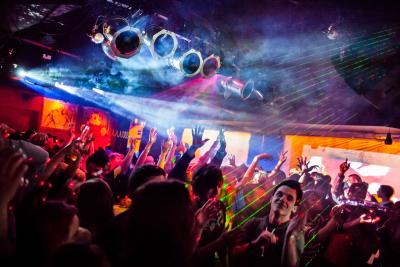 Damn Girl @ Skully's Music-Diner
Blowing out five candles in July, Damn Girl has been bringing the fun of the disco era to the 21st century in Columbus for years. Damn Girl pumps Skully's Music-Diner full of the funkiest music spanning from the '70s until now, with the Short North venue appearing to be the future home of the monthly dance night, and for good measure. Disco balls are a huge deal for anyone coming out to dance at Damn Girl, and Skully's sure packs in the chrome. As integral as the music is to the celebration, the visual experience isn't to be overlooked and adds to the largest dance party in the city.
Time: 10 p.m. Day: Every third Friday Location: 1151 N. High St.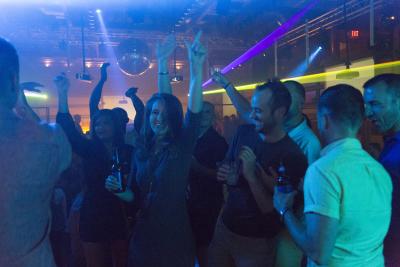 Heatwave @ Ace of Cups
While Ace of Cups hosts a handful of dance nights at its Old North location, nothing quite holds a torch to Heatwave: an all-vinyl party that packs R&B, Motown and even garage music into one night of hectic dancing. Noticing a lack of a dance night that promotes musical diversity, Heatwave decided to bring the soul to Columbus dance nights in 2011 and hasn't let up since. If you're looking to indulge in music that's outside the realm of Billboard's Top 200, then Heatwave is tailored for you.
Time: 10 p.m. Day: Every first Saturday Location: 2619 N. High St.
The ReDO @ The Avalon
If you're trying to get down with the old school, The ReDO is definitely the place you want to be. Hosted at The Avalon, the vinyl-only event brings out some of the best Columbus DJs to spin so you can shake off the start of the week. The ReDo follows the tenets of early hip-hop, with live spinning that keeps alive a tradition dating back to the '90s. Looking for a DJ who's not just going to plug in a phone or push play on a playlist? Stop by The Avalon every third Sunday to find out what a genuine dance night feels like.
Time: 5 p.m. Day: Every third Sunday Location: 205 N. 5th St.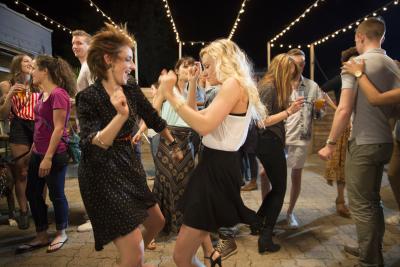 Salsa By Candlelight @ The Candle Lab
With a tagline like, "Learn to Dance, Get Fit, Be Social, Have Fun!" Salsa By Candlelight promotes a very inclusive environment. Coming by yourself? No problem. Plan to come with an experienced partner? Fitting in with the beginners shouldn't be a problem at all. The $12 cover charge includes an hour-long lesson followed by an open dance party until 1:30 a.m. during which bar service will be available. Make sure you're leaving your house with comfortable shoes for this one.
Time: 8:30 p.m. Day: Every first and third Saturday Location: 1255 Grandview Ave.