Our recurring series, Live to Explore Cbus, features Columbus' thriving neighborhoods through the eyes of people who live, work and play in the area. Discover personal stories, favorite locales and best-kept secrets about the neighborhoods that make our city so special from the people who experience them every day! 
This week we're highlighting Bexley, a neighborhood just minutes east of downtown. Nestled between downtown and Whitehall, Bexley is steeped in character and city history. Our featured Bexley resident is Jean Adkins, general manager and a co-owner of The Top Steak House. The Top is a staple of Bexley and of the larger Columbus community, and having opened in 1955, it is well known for retaining its '50s supper club environment. From the piano bar (featuring the same house pianist since 1965) to its dimly lit and leather-lined interior, the restaurant is truly unique. Having been under just three different ownerships throughout its decades of operation, its current owners are longtime Bexley residents, incorporating a truly meaningful connection to the distinguished eatery.
Jean's partners and co-owners include her parents, Joyce and Craig Hoover, her sister and brother-in-law, Emily and Matt Schoedinger, and her husband, Denver Adkins, who serves as chef. As general manager, Jean is in the restaurant each night running the front-of-house show.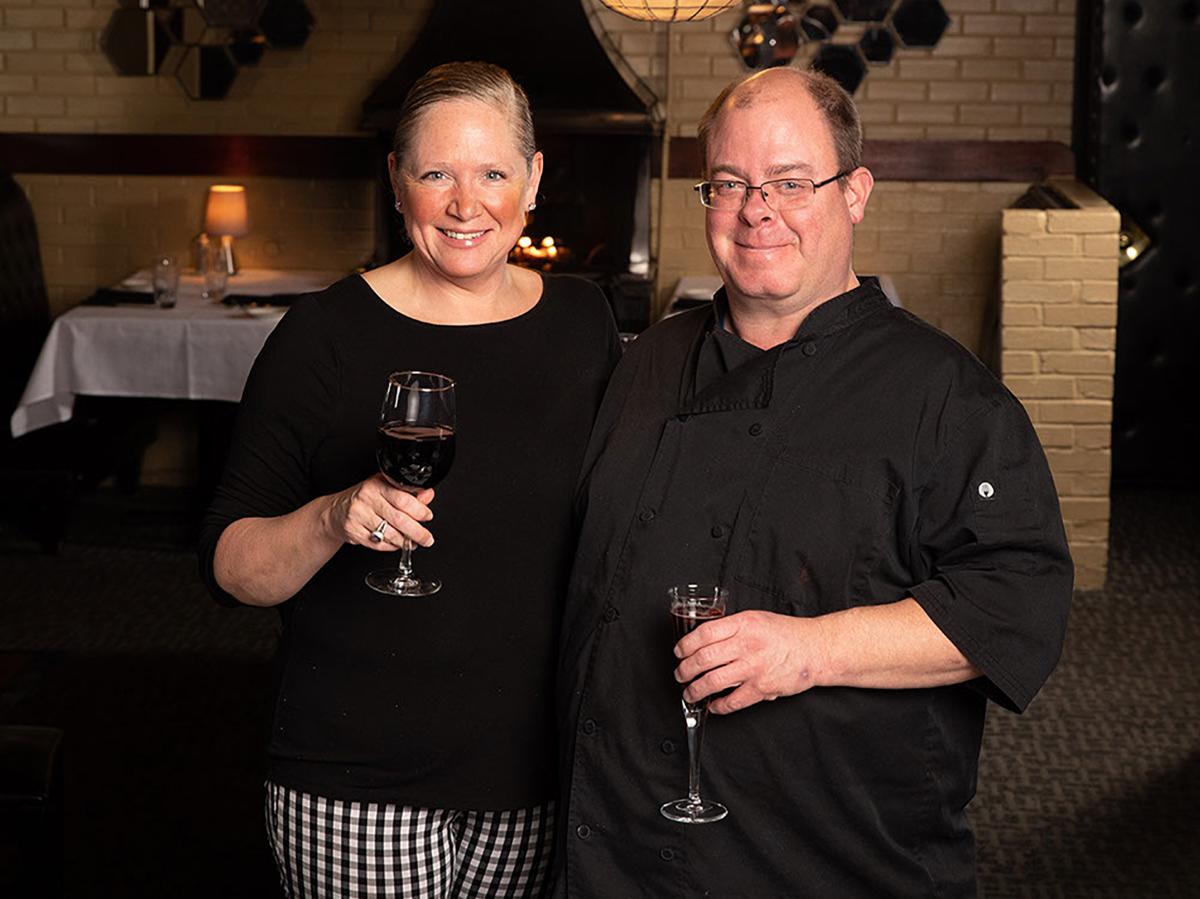 Jean and Denver Adkins
She has lived and worked in Bexley for years. "Our family moved onto Seneca Park in 1979, and the area was filled with large families and lots of kids," said Jean, who is the oldest of six girls. "It felt like the biggest one-block street in central Bexley. My own four children grew up just two blocks over from my childhood address."
Read on for Jean's perspective on living and working in Bexley and what it means to be involved with one of the most unique restaurants in the city!
How did you and your family members become the co-owners and chef at The Top?
In 2006, my husband and I left the Bexley Monk restaurant (now closed) after working there for years, and we happened to pop into The Top for dinner. At the time, the buzz was that it was for sale. We ended up taking over the restaurant as a family later that same year!
Can you tell us about The Top's history and presence in Bexley as a signature landmark?
We're the third owners and custodians of this Columbus institution and we take it very seriously. This restaurant is bigger than us as the owners. I've even overheard a couple talking about The Top while I was out of the country. Guests have a real sense of pride and love for this restaurant. Oh, the stories from families over the years – if these walls could talk! Whether it's chinaware with The Top's logo being regularly snuck out of the dining room by nostalgic guests or the secret back door that was allegedly used by those dining under the radar with their mistresses, The Top has witnessed decades of interesting diners and traditions.
What's special to you about both living and working in Bexley?
To this day, I can drive by homes here in Bexley and name the families that lived there when I was a child. I have memories of riding my bike to the pool with my sisters, and then later with my kids. I also recall walking to Wentz Pharmacy with my sister Emily to have a soda and to buy a Whitman's Chocolate sampler for one of my parents. And I have no commute!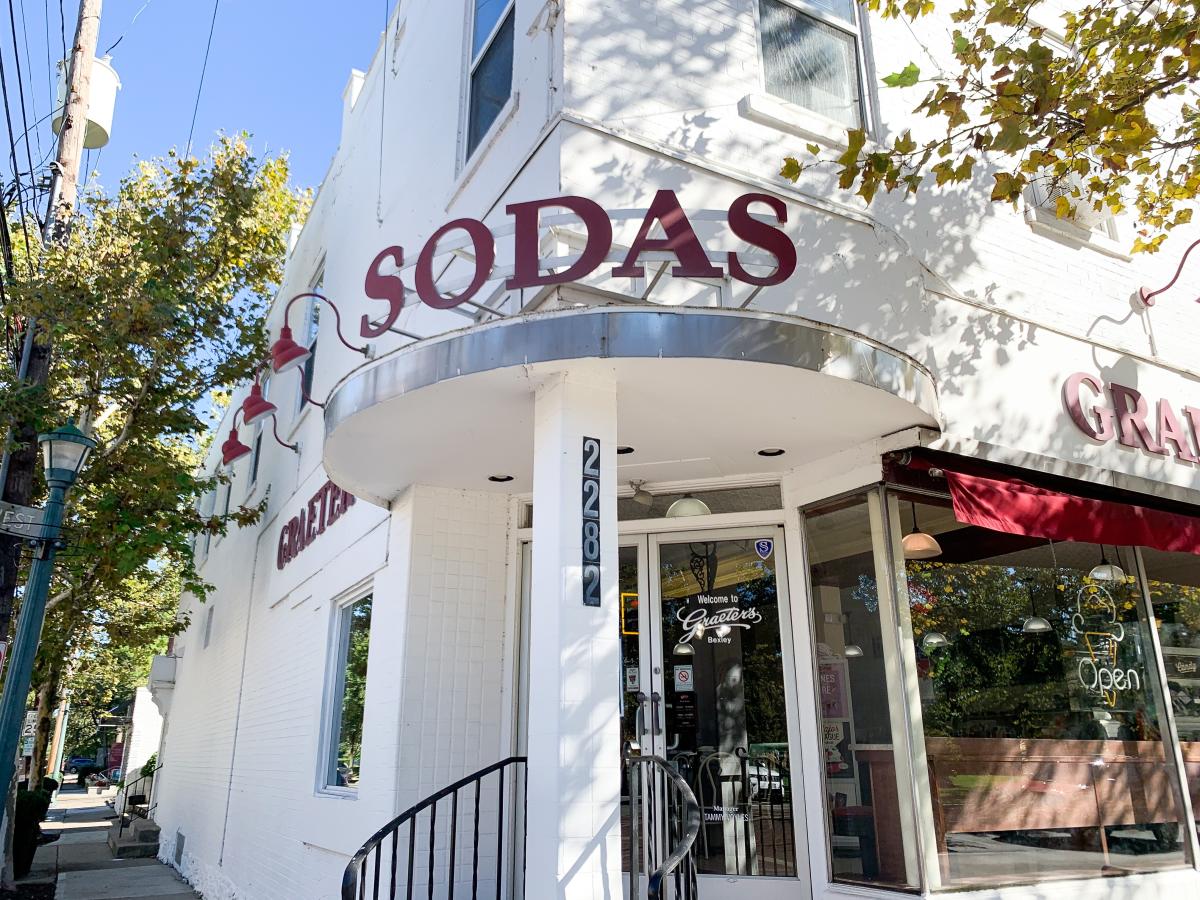 Graeter's is located in the former home of Wentz Pharmacy, and the ice cream shop kept the same style and general decor of its predecessor. 
How do you describe the Bexley community?
Tight-knit and proud. This community strives to do the right thing.
What are some special local gems or unique things in or about Bexley you'd recommend to locals and visitors alike?
Walk through the beautiful grounds of the iconic Jeffrey Mansion!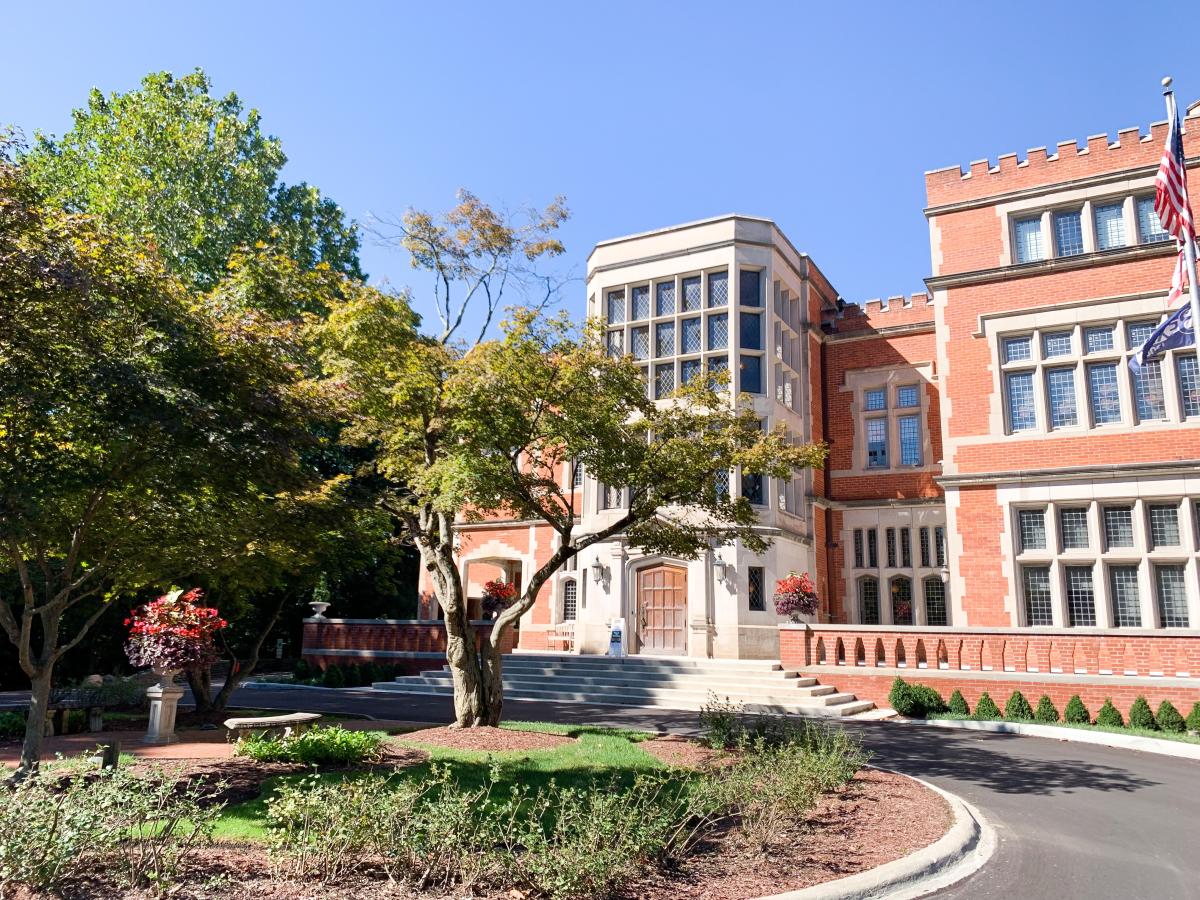 Built in 1903, Jeffrey Mansion is a historic home tucked away in the neighborhoods of Bexley that now serves as an events facility and a community center (including tennis courts, trails, a picnic area, and a community swimming pool). The home was built by Robert Jeffrey, a popular mayor of Columbus who also invested time and effort into the young City of Bexley and helped run his father's manufacturing business. The home was donated to the city in 1941 when the grounds and landscaping costs became too much during the Great Depression.
Check out the historic Drexel Theatre.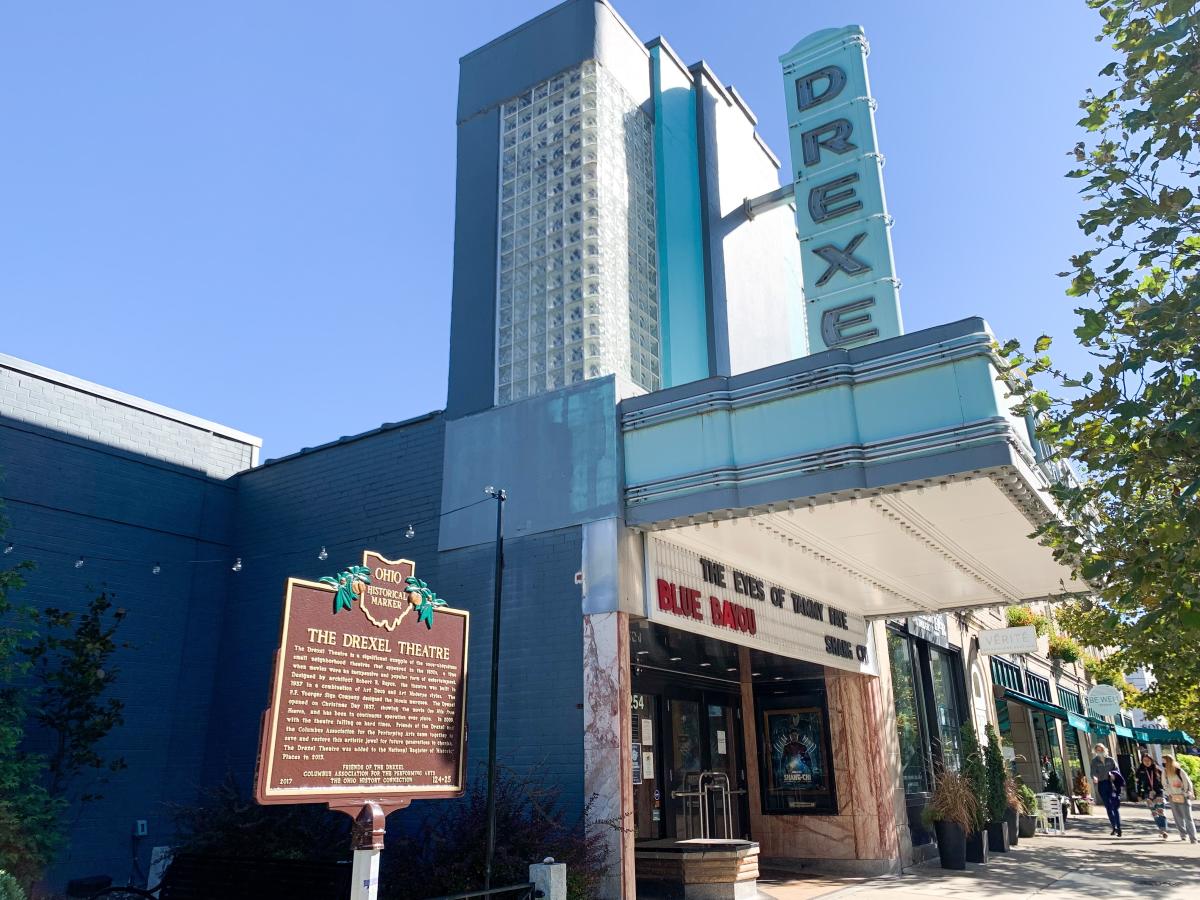 The Drexel Theatre was opened in 1937, and serves as a reminder of a time when community theaters were neighborhood staples. A haven for independent film in central Ohio over the years, the Drexel has kept its sense of historic, charming America while also achieving modernity through upgraded facilities and technology.
Taste the flavors of Johnson's Real Ice Cream! The July flavor, "red, white and blueberry" is a favorite.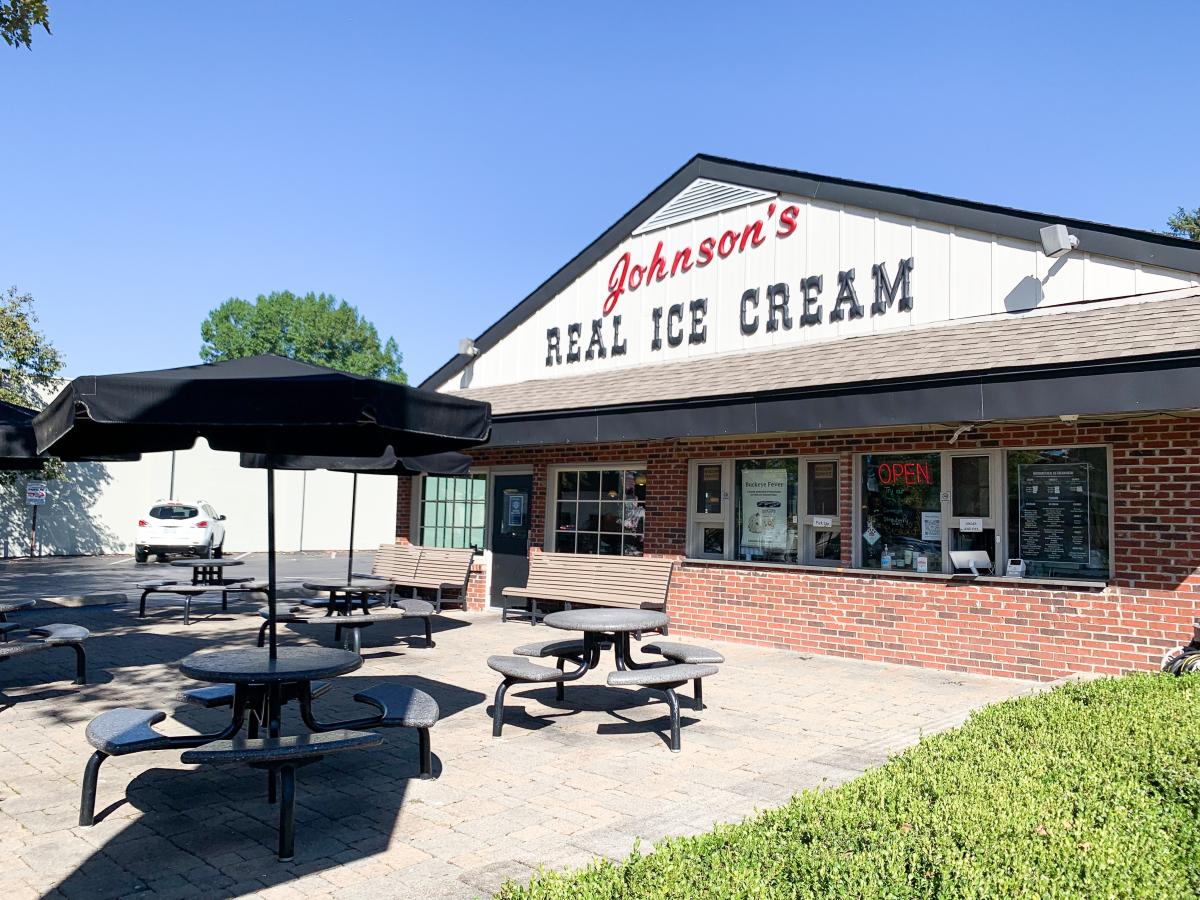 Johnson's Real Ice Cream was founded in Bexley in 1950, and has been family-owned and operated for over 70 years. Its Bexley location – the original shop – not only serves "Grandpa Johnson's favorite flavors," but additionally provides lunch options for customers.
And of course, you can't beat a Friday night football game!
What does a perfect day in Bexley look like to you?
I love sitting on my screened-in porch, watching the new young couples and their kids playing up and down the street.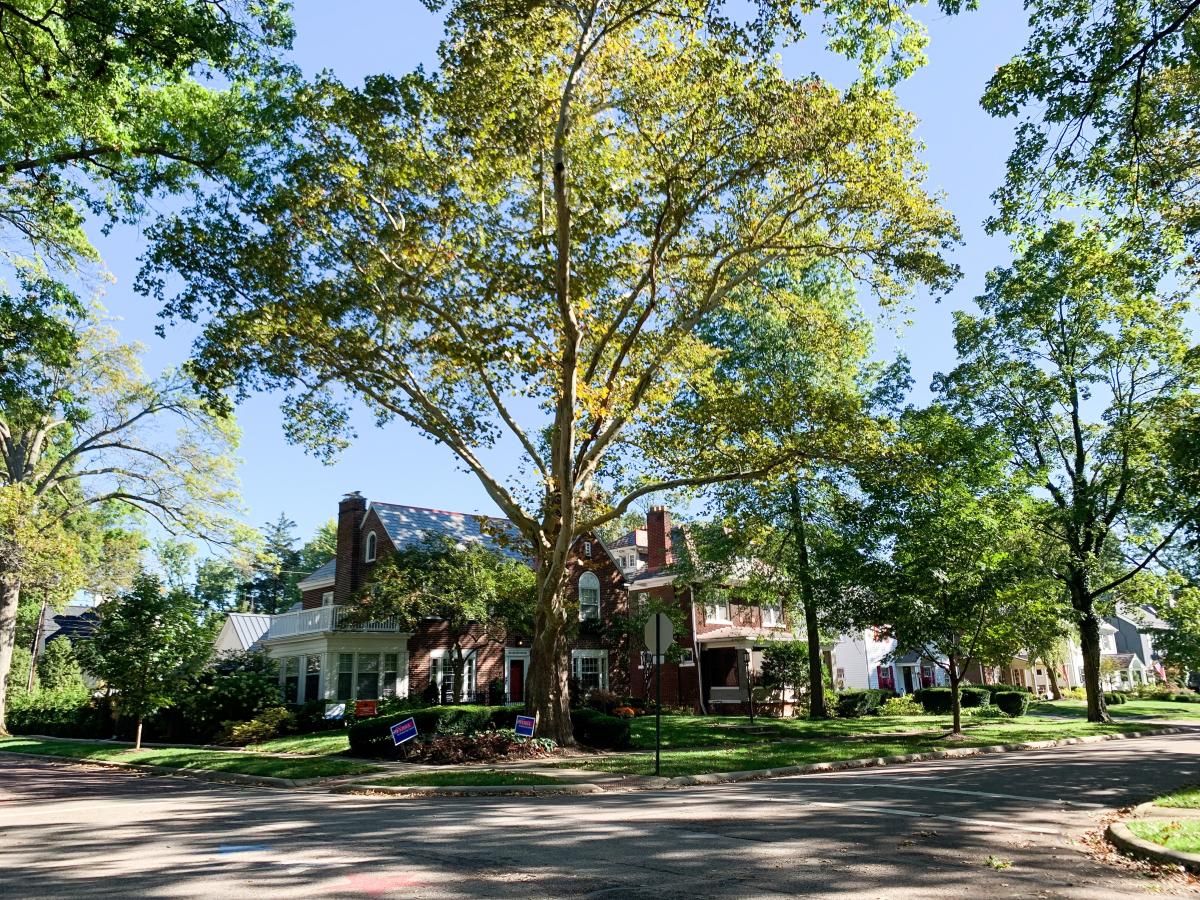 Even thinking about it makes me emotional.
Experience Columbus's ideas and recommendations for must-see stops in Bexley.
Kittie's Cakes
 2424 E. Main St.
At its Bexley location, Kittie's Cakes serves baked goods (including award-winning cinnamon rolls!) that are made fresh daily at its flagship German Village store, lunch and snack foods, and seasonal items. They also offer Stumptown coffee and a selection of unique coffee concoctions.
Franklin Park Conservatory and Botanical Gardens
177 E. Broad St.
Franklin Park is green space in Bexley that is also home to the Franklin Park Conservatory. The Conservatory is home to plants and trees from all over the world, as well as a permanent Dale Chihuly glassworks exhibit, and the parkland itself offers green space for visitors and residents alike to enjoy.
Grain + Grape
2780 E. Main St.
By their own admission, Grain + Grape is "your neighborhood beverage shop and bar." With over 40 years of history at its Bexley location, this local shop sports brick flooring, outdoor seating, and a cozy interior.
Capital University
E. Main St. & College Ave.
Capital University is a private university in the heart of Bexley. With its buildings and lawns that sit right up against Main Street, it's worth taking a stroll around the University's beautiful campus.
Schumacher Gallery
1 College and, E. Main St.
The Schumacher Gallery is a free art collection located on Capital University's campus, central to the Bexley area. This diverse display includes over 2000 works; it has been in existence since 1964, and it boasts a range of interesting and fascinating pieces. The Gallery also offers a free app, the Schumacher Gallery app, which provides audio tours, visitor information (such as parking details), artist biographies, behind-the-scenes snippets and more for each section of the Gallery.
It is recommended that visitors contact the Gallery before arriving in order to confirm operating hours, as they coincide with the University's academic schedule.
Giuseppe's Ritrovo
2268 E. Main St.
Looking for a place to spend an evening sipping cocktails? Go no further than Guiseppe's Ritrovo, located in the heart of Bexley's downtown area, just down the street from the historic Drexel Theatre and directly across from Capital University. Founded in 1996, Giuseppe's is a local favorite that offers charming outdoor seating and a familial indoor atmosphere.
Cherbourg Bakery
541 S. Drexel Ave.
Cherbourg Bakery's facility is free of gluten and nuts, and the shop makes every creation by hand. Inspired by the town of Cherbourg in France and that area's WWII history, the shop's mission is to provide "that same welcoming sense of community and dependability" as Cherbourg, as well as great service and the best bakery items.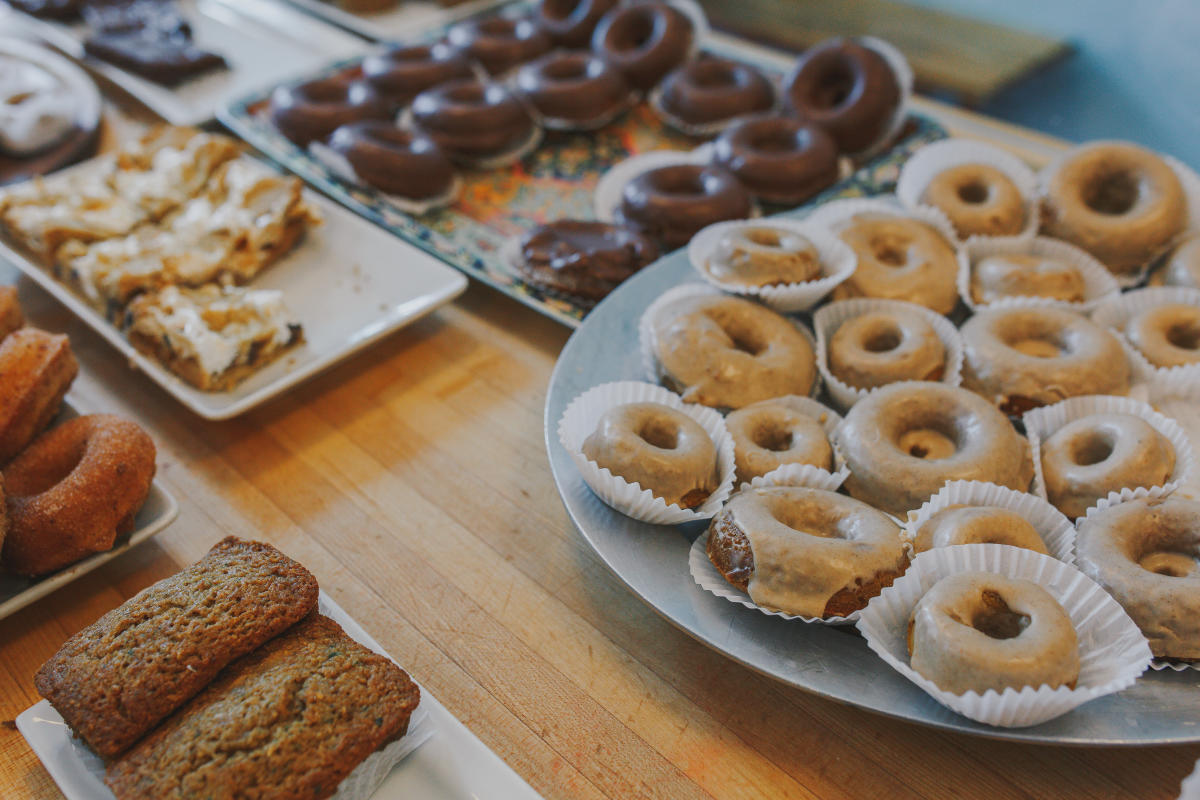 Image credit for Main Street Bexley photo (left): City of Bexley