Our recurring series, Live to Explore Cbus, features Columbus' thriving neighborhoods through the eyes of people who live, work and play in the area. Discover personal stories, favorite locales and best-kept secrets about the neighborhoods that make our city so special from the people who experience them every day! 
This week we're highlighting Grandview, a charming and popular neighborhood just minutes west of downtown that embodies both small-town and urban-friendly vibes. Grandview is known for its close-knit, friendly neighborhoods that boast many local stores and restaurants; the area offers a haven both for families and for those seeking walkable city living on a smaller scale than that of downtown Columbus.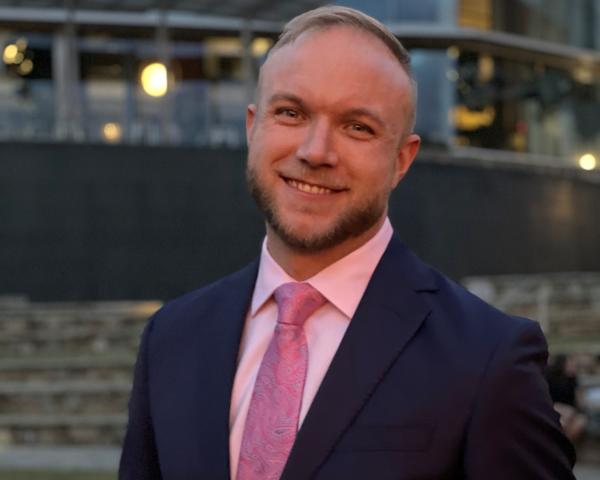 A native of Myrtle Beach, South Carolina, Tobias Banks completed his undergraduate education at Coastal Carolina University and attended medical school at the Edward Via College of Osteopathic Medicine – Carolinas before moving to Delaware to finish his residency in Internal Medicine. After a year of working in Delaware, he landed in Ohio, found a home in Grandview, and is there to stay.
Tell us your Grandview story. How did you end up here and why have you stayed?
After working in Delaware, I began looking for someplace new and applied to jobs across the country. I was encouraged by friends living in Columbus to consider moving there, so I interviewed, loved this city, and moved shortly thereafter.
When I first came to Columbus, I lived in the Short North at Hubbard Park Place. After my initial year there, I realized that I definitely wanted to stay in Columbus, so I began the process of buying a house to officially put down roots. I really wanted to stay close to downtown and the Short North because I love how much there is to do and having it be easily accessible, but wanted to purchase something that was move-in ready and wouldn't need renovations.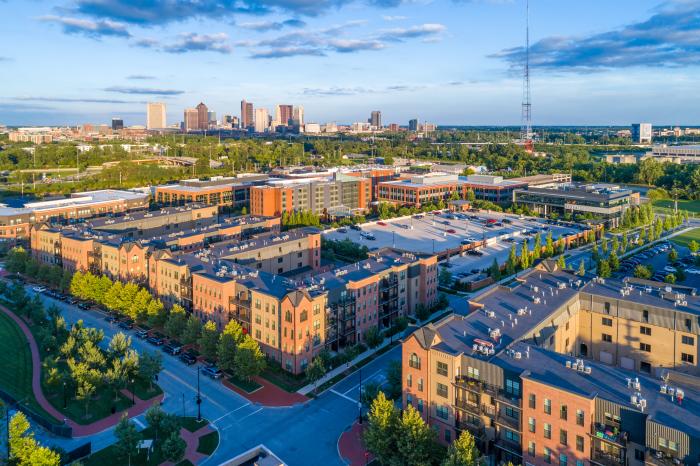 That's how I ended up in Grandview Yard, where new, beautiful homes were going up and found myself conveniently close to everything I loved in Columbus! I have really fallen in love with this neighborhood.
How would you describe the Grandview community and neighborhoods?
Grandview has an incredibly friendly, largely young and diverse community. As a member of the LGBTQIA+ population, I found this community – like most of Columbus – to be very welcoming! It's definitely a town where you can feel comfortable walking around and saying hi to everyone you meet.
Why should visitors spend time in Grandview?
Spending time in Grandview is a great way to experience the suburbs of Columbus while still being conveniently close to downtown and the Short North. There are a lot of fantastic, locally owned businesses to explore.
One of my favorite stores is Created Hardwood. They used reclaimed wood to create gorgeous, custom furniture. I purchased a table, and everyone who comes to my house compliments how beautiful the table is! Grandview Theater is another great stop – it's located right in the heart of Grandview and offers showings of classics and new releases with a bevy from the tap.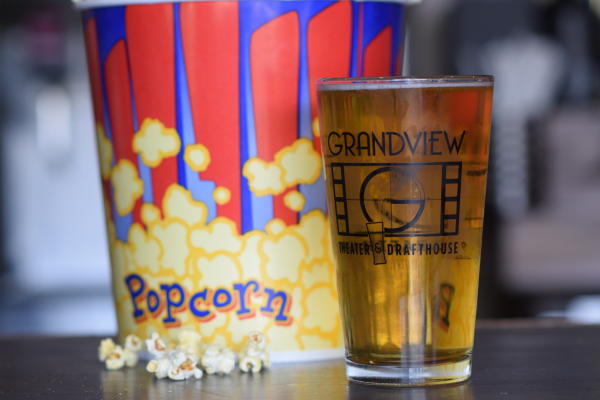 Plus, we have some fantastic food options for lunch or dinner. I'm quite a foodie and love to try new restaurants. Since moving to Grandview, I've discovered several of my new favorites, such as Third & Hollywood, and High Bank Distillery.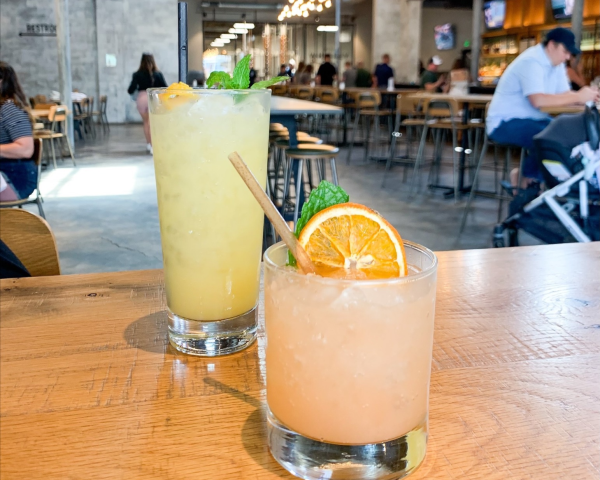 And you never know - you might just fall in love with Grandview and find yourself a new home here!
Are there any hidden gems in Grandview that visitors (or even locals) should be sure to check out?
If you haven't tried Lion Cub's cookies, check them out at their new storefront on Grandview Ave. I discovered their cookies from the Instagram craze they generated during the 2020 coronavirus lockdown. Gooey, warm, and always a delicious treat!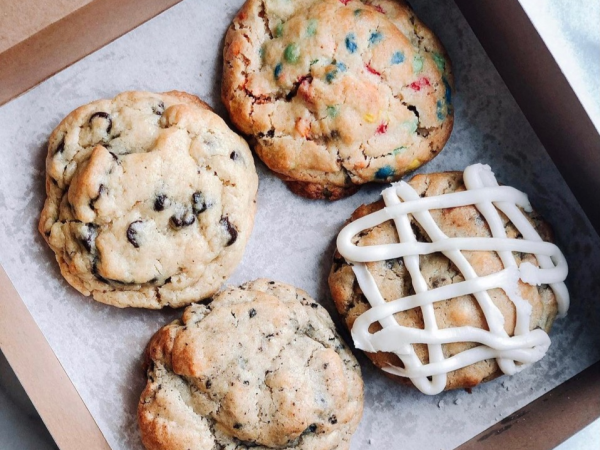 Photo by @hellosillyheart
What would you include on a "perfect day in Grandview" agenda?
I would start the day with a workout at Orangetheory in Grandview and follow that with a delicious breakfast from Brekkie Shack (and one of their yummy sweets for later).
Next, I'd head to the pool for some sun and drinks for a few hours, and then meet up with friends for happy hour at Habaneros (on the patio, of course). Finally, I would hit up High Bank Distillery for dinner and perhaps make a trip over to Lions Cub Cookies to grab the best cookies in town!
Experience Columbus's ideas and recommendations for must-see stops in Grandview
Stauf's Coffee Roasters 
1277 Grandview Ave.
A central Ohio staple since 1988, the Grandview Stauf's location sits on Grandview Ave, a central stop on any walk through the heart of the neighborhood. It's a favorite meeting and work spot for many locals, plus you can get a stamp on your Columbus Coffee Trail passport!
Pure Imagination Chocolatier
1205 Grandview Ave.
This local specialty shop has been around since 2001.
Vernacular
1392 Grandview Ave.
Locally owned and with three Columbus locations, the Grandview Vernacular is a local must-see for knick-knacks, elegant lifestyle items, and contemporary womenswear.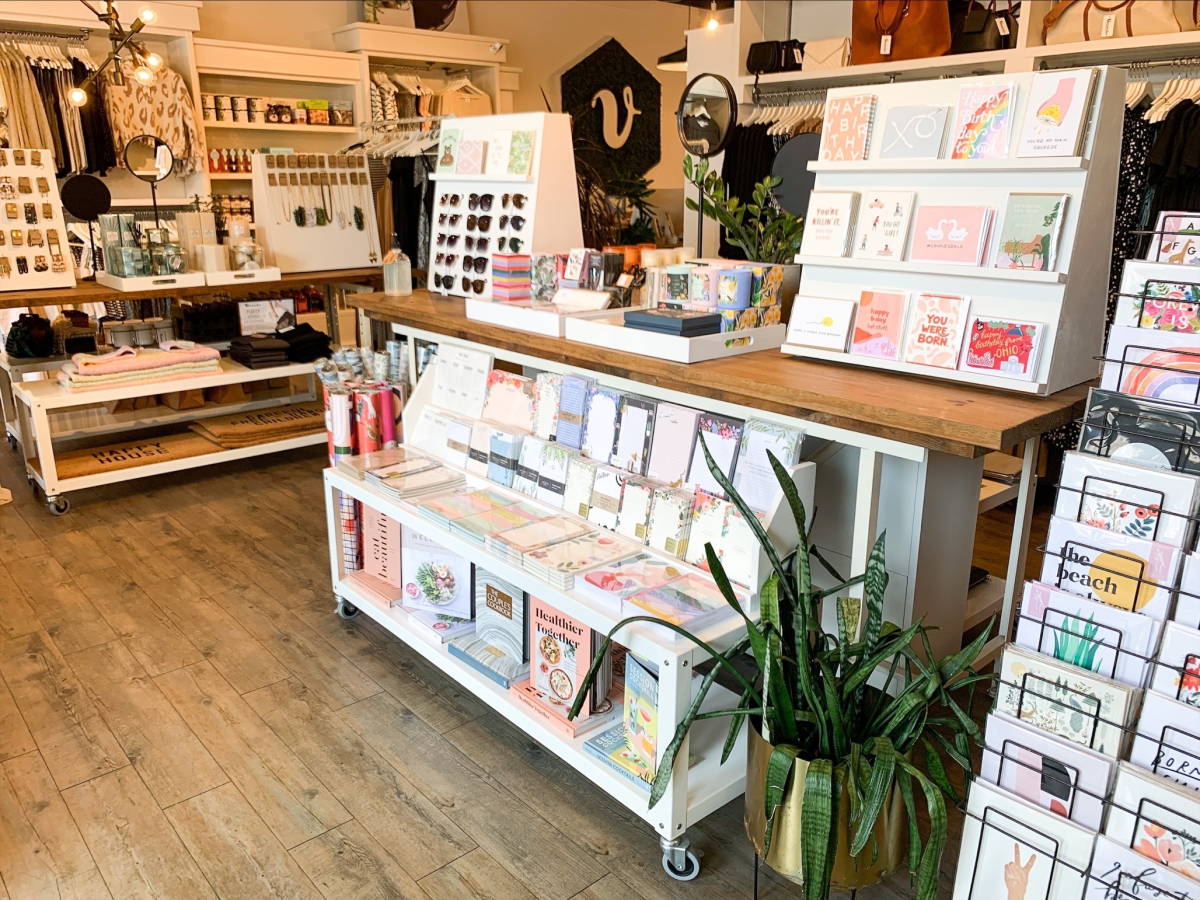 Leisure Club
1365 Grandview Ave.
Leisure Club's new storefront sells vintage menswear and home goods from time-tested American brands, and the shop can even be rented as a unique backdrop for private events (note: they have limited hours, so be sure to check out their website before heading over).
Grandview Grind
1423 Grandview Ave.
This understated and simple coffee shop is quiet and tucked away, and it's a favorite with nearby locals.