Our recurring series, Live to Explore Cbus, features Columbus' thriving neighborhoods through the eyes of people who live, work and play in the area. Discover personal stories, favorite locales and best-kept secrets about the neighborhoods that make our city so special from the people who experience them every day! 
This week, we're highlighting Italian Village, situated along N. 4th St. just west of the Short North Arts District, with Jenny Frankart. Jenny is co-owner of Frankart Film with her husband Zach, as well as an Italian Village resident and President of the Italian Village Society, where she has served in various capacities since moving to the area.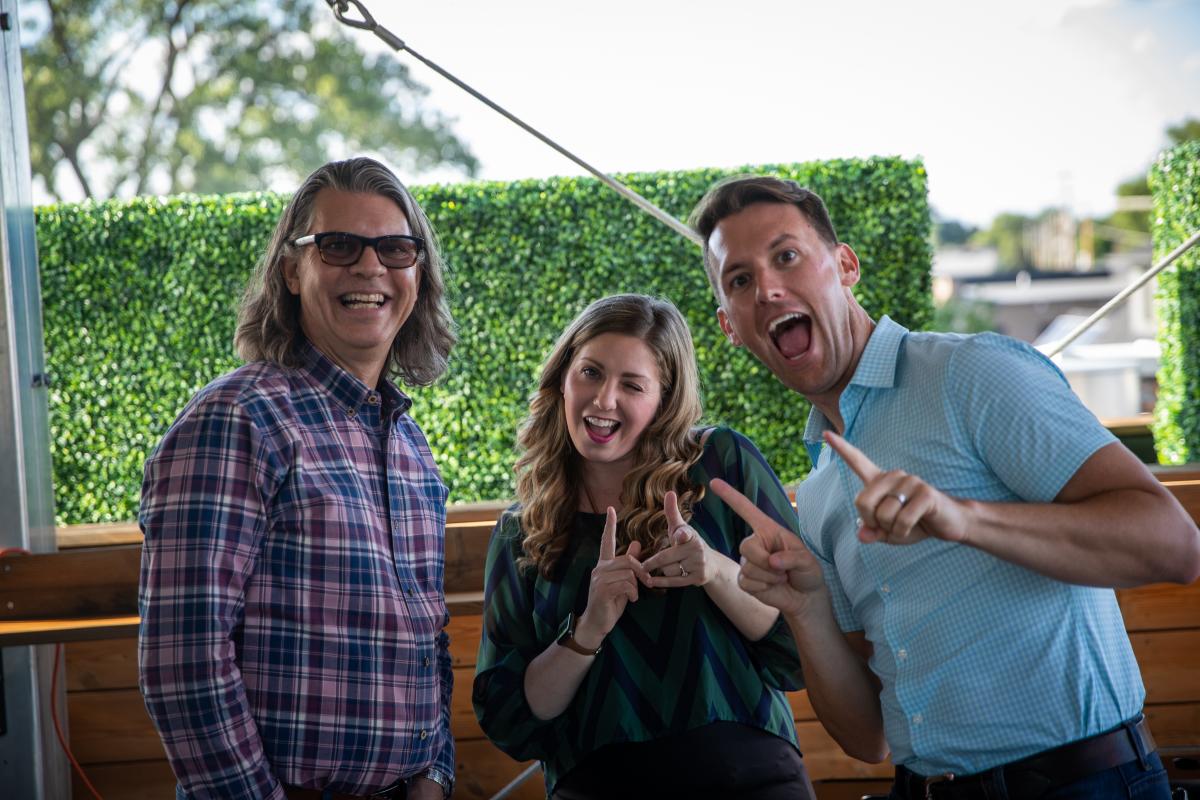 We're excited to share why Jenny loves her neighborhood - and don't miss her exclusive recommendations for a perfect day in the neighborhood at the end!
Tell us your story. How did you find yourself in Italian Village? How long have you been on the board for the Italian Village Society?
My Italian Village story actually begins in my home state of California, where I met a Columbus guy who was working there for a few months in 2013. We fell in love and I convinced him to move to California, though I quickly realized that you can take the man out of Ohio but you can't take the Ohio out of the man. He loves Ohio, and rightfully so.
We visited Columbus often and I soon fell in love with the city as well, so in 2017 we decided to stop daydreaming and make it official: we packed up our cat Tofu and pup Kota and moved across the country.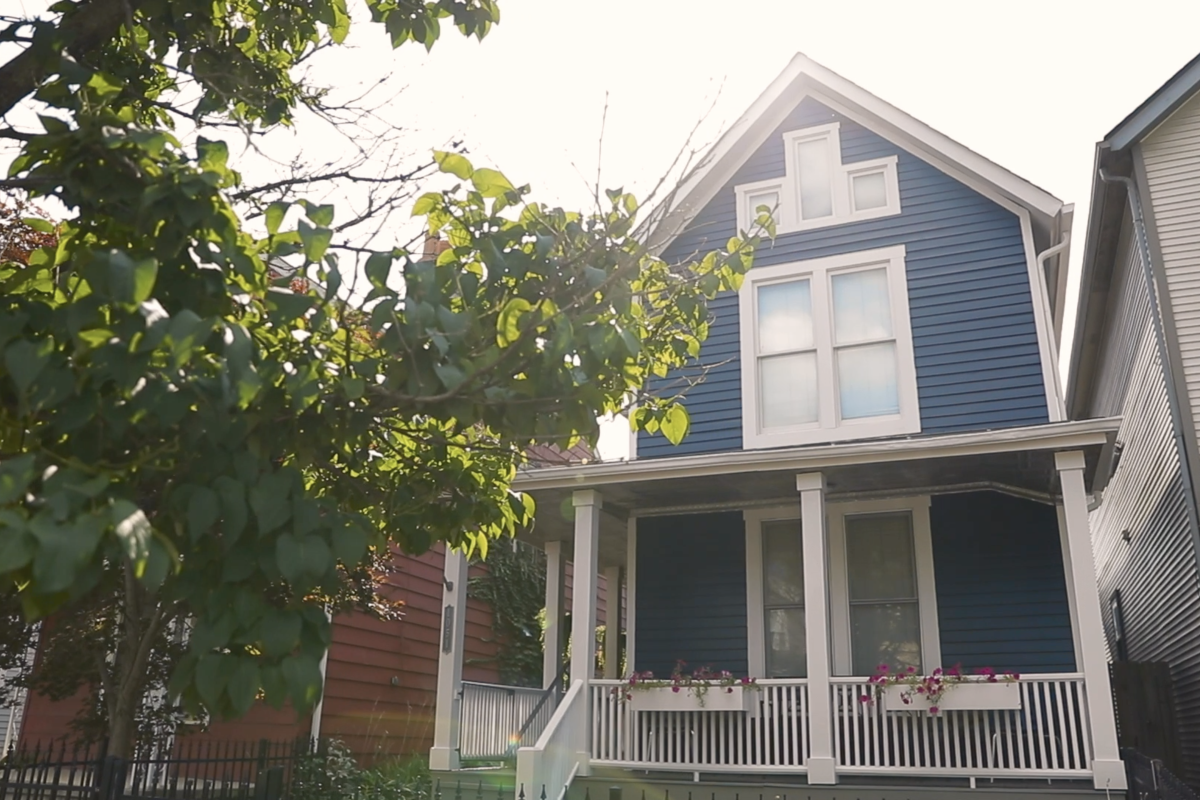 When house hunting, we explored all of Columbus' fabulous neighborhoods but only one felt instantly like home. We ended up choosing our house partially because of its proximity to our favorite hangout - Seventh Son Brewing Co. The brewery's "Assistant Manager" cat, Horatio, was sitting on the front porch when toured our home for the first time, which we took it as a good sign and decided to make an offer over a beer on Seventh Son's patio.
I joined the Italian Village Society shortly after moving as a way to get to know more of my neighbors. Around that time, the board was looking for a communications chair, for which I happily applied due to my marketing background. The next year, I was vice president and three years after joining, I'm now honored to serve as president of the Italian Village Society.
I am so grateful this is the place we planted roots here. I cannot imagine living anywhere else.
What makes Italian Village special?
Italian Village is so special due to its history and strong sense of community. 
When we moved our neighbors immediately came out to greet us and provided some of the warmest welcomes I could ever ask for. They told us the history of our brick-laid street, with indented lines from factory trucks in the 1920s, as well as the history of our early 1900s home, including the stunning white oak staircase hidden under the carpet. We were also told about community events, opportunities for involvement like the local civic association (Italian Village Society) and important details such as where to get the best cup of coffee (Fox in the Snow), slice of pizza (Goremade Pizza) or brunch (Tasi Cafe).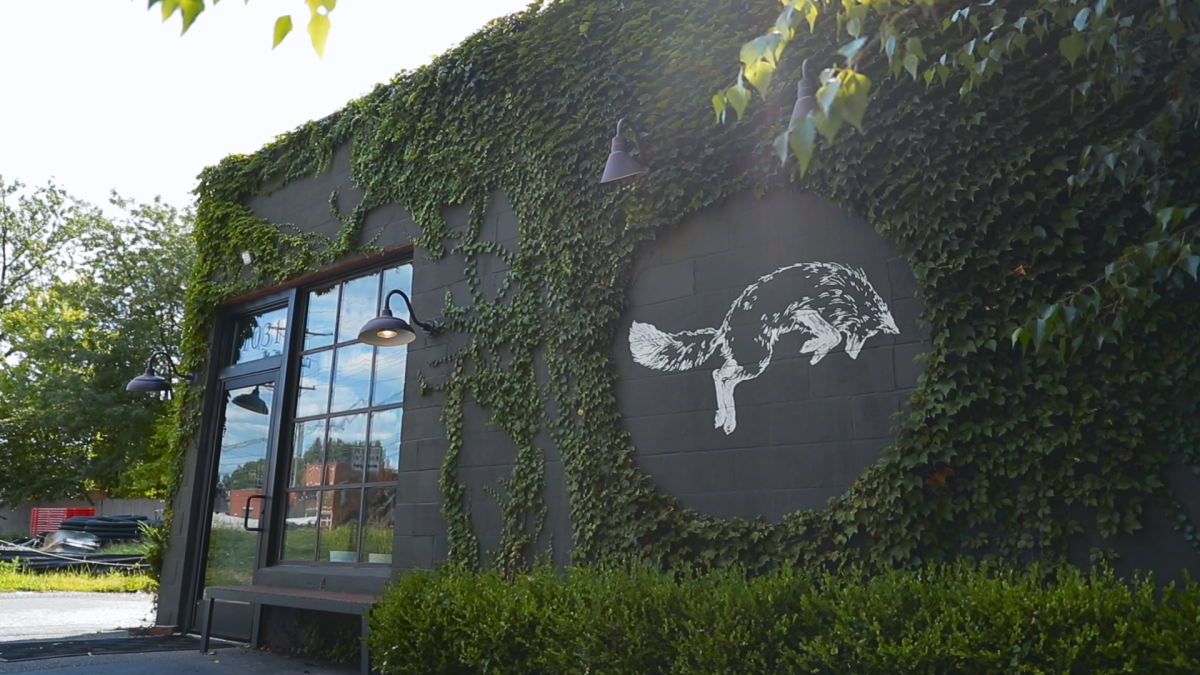 Italian Village is one of a kind. This sense of community will stand the test of time. Those same neighbors that welcomed us are now close friends; people we call on, turn to, hang out with and enjoy. I can only imagine it's because somebody in Italian Village once did the same thing for them.
Are there any hidden gems, or fun facts that most people don't know about the Italian Village?
Italian Village is a haven for independent artists and entrepreneurs. We now know most of the business owners by first name. And the food here –– my goodness! It's unbelievable.
I'm a 22-year vegetarian and my husband is pretty much a carnivore, but there are amazing options in Italian Village for every diet. The ambiance and remarkable variety of Budd Dairy Food Hall is a perfect choice for any party. Woodhouse Vegan is also one of my all-time favorite eats (you have got to try their loaded nachos made with cashew cheese!) and we enjoy the laid-back familiarity and delicious food of City Tavern in the former Wonder Bread factory building.

One of my favorite hidden gems is St. James Tavern, owned and operated by Michelle Hill. She's run the tavern for more than two decades and it's simply a great place to get to know the history of Italian Village, play some pool, throw some darts, meet other locals and enjoy getting to know our gorgeous neighborhood.
Where do you see Italian Village in 5 – 10 years? 
Italian Village has always been a neighborhood built around its people. In the early 1900's, it was immigrant and factory laborers rallying together for equality and fair wages. Today, Italian Village celebrates its diversity, its artistry, its inclusivity and entrepreneurial spirit. Every block you traverse, you'll see the stunning architectural blend of new construction with historical pieces.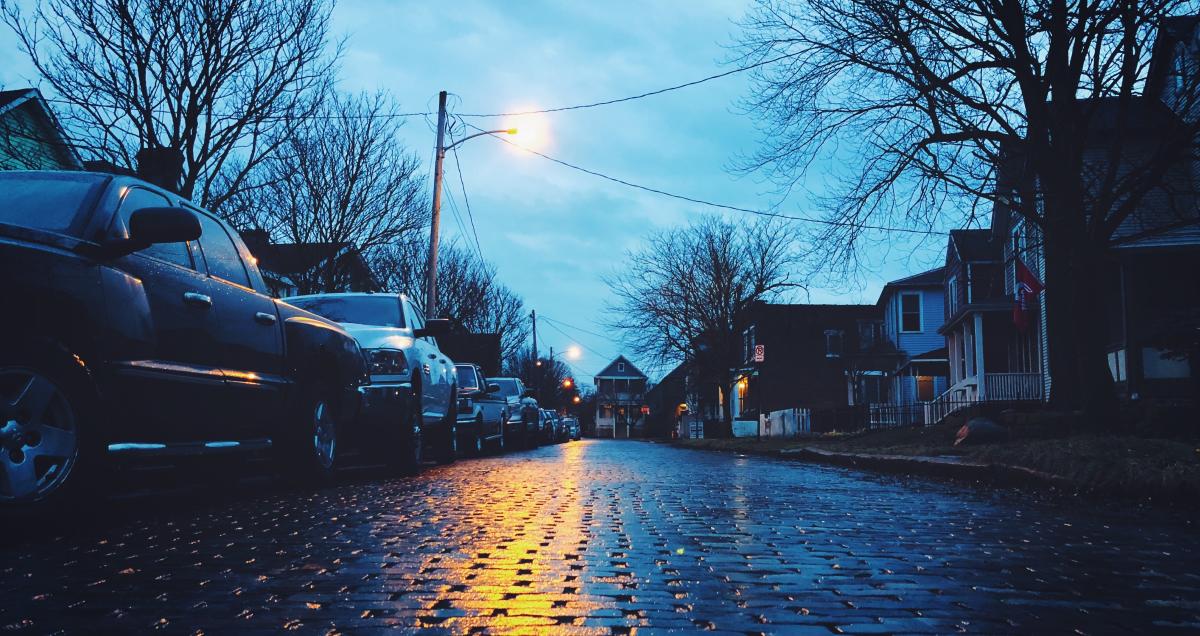 The community's desired balance for legacy and functionality will always remain. New construction may be added, we may have improved streetscaping and added cool, new hangouts, but the fabric of this neighborhood is woven tight. Whether it's five years or 100 years, there's an inherent character to Italian Village that's carried out by its residents –– in simple acts of kindness, warm welcomes from neighbors, the support of local businesses, and the care that goes in every developmental decision.
Stop by the new S'wich Social on Fourth Street, pick up a delicious ice cream sandwich, and then walk down First Avenue to Italian Village's gorgeous, tree-lined Hamlet Street. Go in the spring, when tulips are blooming in well-cared for gardens, pass the historic St. John the Baptist Italian Catholic Church (constructed in 1898) and then look up and see the skyline of Downtown Columbus –– the character of Italian Village is something you can just feel.
Jenny's Perfect Day in Italian Village
Heartfelt Yoga
29 E. 5th Ave. #100
This one-of-a-kind, body-positive, LBGTQ-owned yoga studio in Italian Village is the perfect way to begin any day.
Lox Bagel Shop
772 N. High St. #106
Fully relaxed and ready to start the day, I'd walk to The Lox Bagel Shop, order an incredible sea salt and herb breakfast treat and then eat and sip their blueberry-mint lemonade from a picnic table in Italian Village Park (behind TownHall/The Moxy on E. Hubbard Ave.).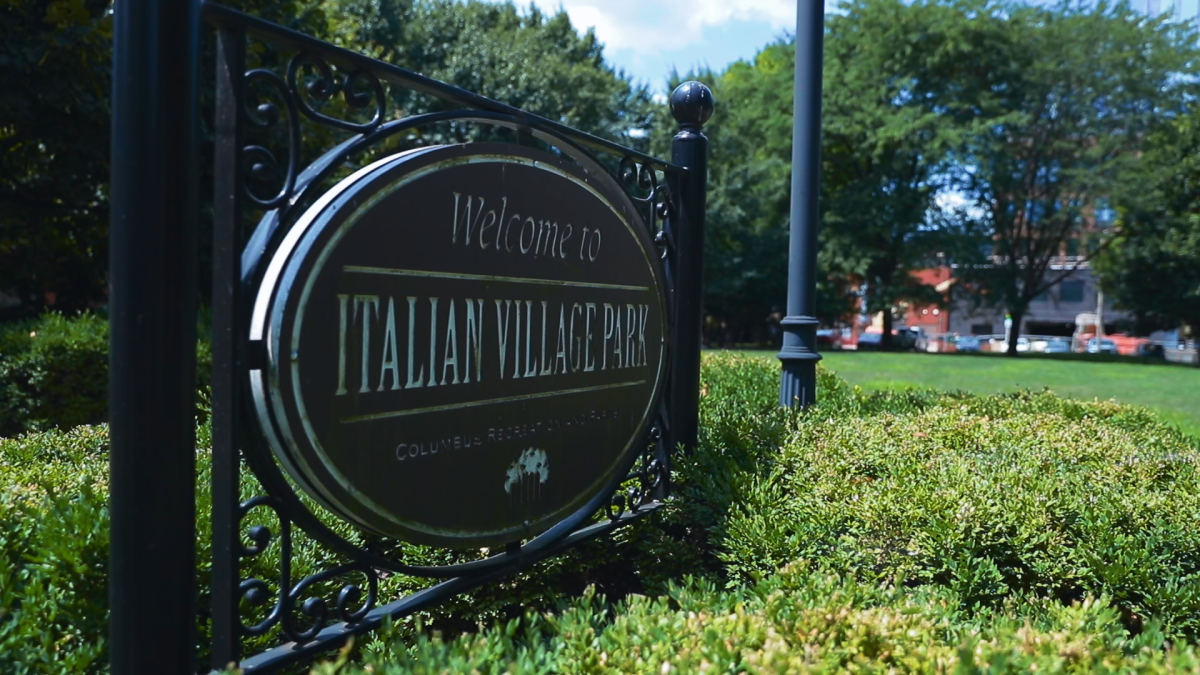 Shopping at The Paper Daisy & Flower Child
14 E. Hubbard Ave. & 233 E. 5th Ave.
I'd then grab a gorgeous bouquet of flowers for my table from The Paper Daisy and take myself antique treasure hunting at Flower Child.
Chill at GoFitness & Hoof Hearted
842 N. 4th St. #101 &  850 N. 4th St.
The GoFitness in Italian Village has a pool where I love to hang with my husband and friends while snacking on delicious appetizers from Hoof Hearted Brewing Company –– French bread pizza, please!
Budd Dairy Food Hall
1086 N. 4th St.
The rooftop of the neighborhoods newest watering hole is the perfect place for a pre-dinner cocktail.
Zaftig Italian Village Brewpub
119 E. 5th St.
Just trust me, their dinner is unreal.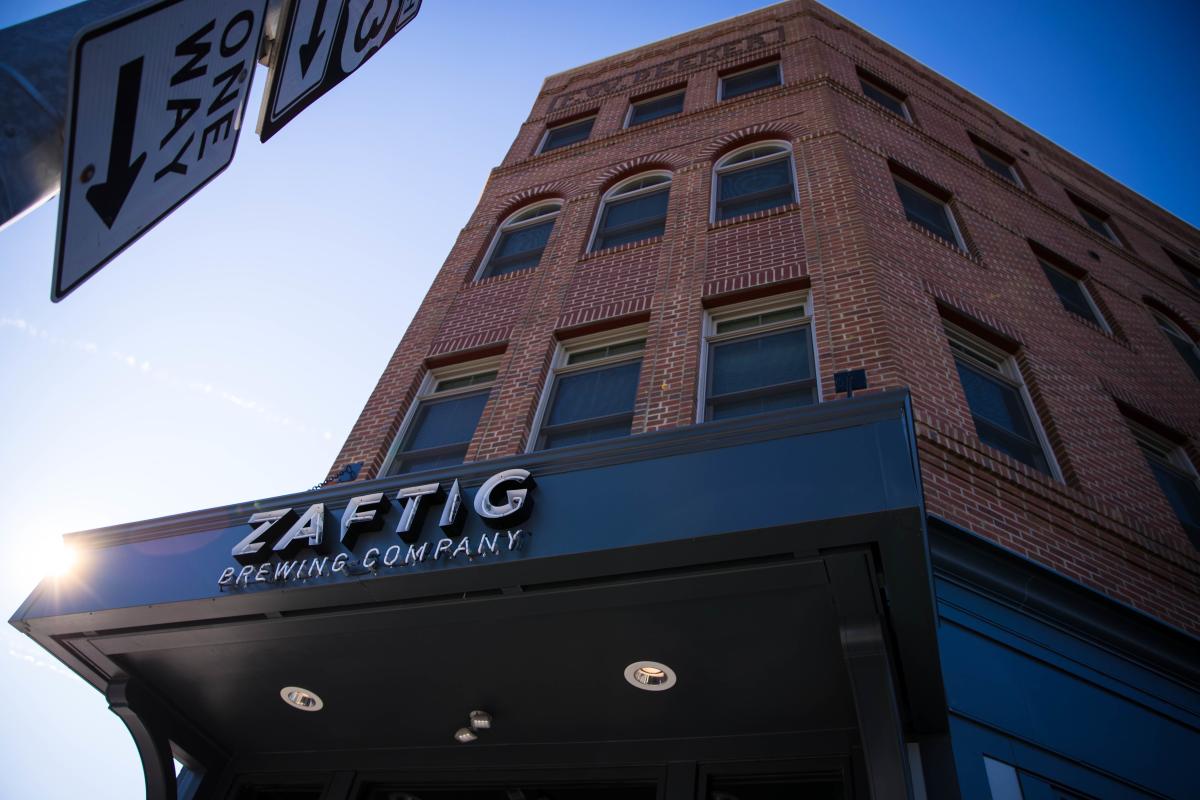 Little Rock Bar or Seventh Son
994 N. 4th St. or 1101 N. 4th St.
Depending on the vibe I'm looking for, I'd cap off my night with music and fun at Little Rock or hanging with my neighbors at an Italian Village Society meeting at Seventh Son