Our recurring series, Live to Explore Cbus, features Columbus' thriving neighborhoods through the eyes of people who live, work and play in the area. Discover personal stories, favorite locales and best-kept secrets about the neighborhoods that make our city so special from the people who experience them every day! 
This week, we're highlighting Olde Towne East (OTE to the locals), which sits between downtown Columbus and Bexley, with the co-owners of Gemüt Biergarten, Chelsea Rennie and her husband Kyle Hofmeister. Opened in 2019, Gemüt is a traditional German-style brewery offering a fantastic patio and friendly atmosphere. Plus, don't miss Chelsea's exclusive recommendations for a perfect day in the neighborhood!
Tell us the story behind Gemüt Biergarten. When did it get started and what was your inspiration? 
The idea behind Gemüt Biergarten started sometime around 2016. We were worn out from working for other people and began talking about setting off to do our own thing and take charge of our everyday lives, while also creating a better work environment for us, and whoever would be a part of the business. We weren't sure what we wanted to do, though, and though we had the most experience in the service industry that wasn't our goal.
All of our ideas kept circling back to a restaurant and bar, though we weren't sure of the actual concept until a friend invited us to join her at Germania's Sommerfest. As we were drinking beer, eating schnitzel sandwiches, laughing with our table neighbors, singing along to classic German biergarten songs, and watching children run around playing, I realized that I wanted to create that happy, carefree environment with a concept that fit who we were as individuals.  
So we had our concept! A biergarten!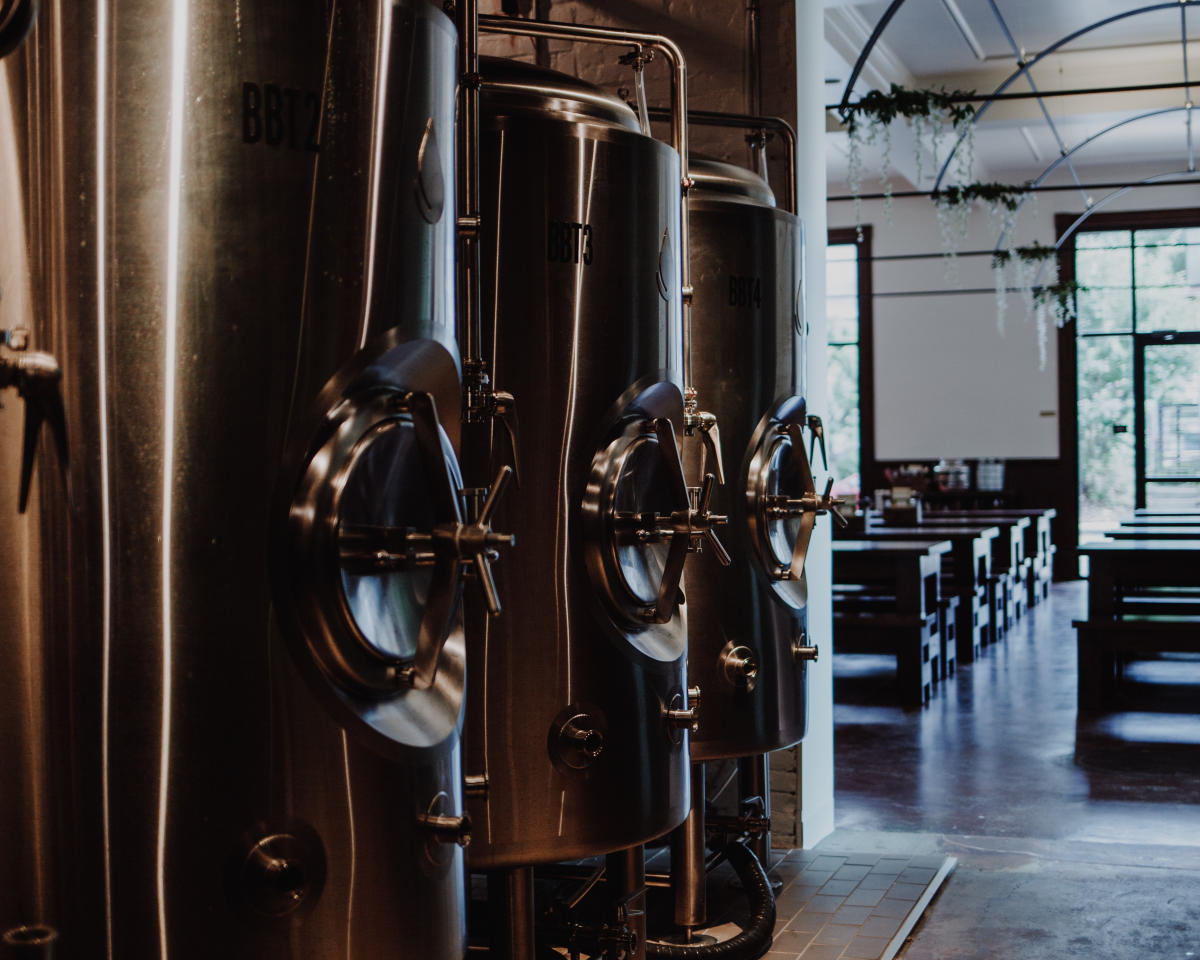 We told our friend Rob Camstra our plans and he asked if we wanted to brew beer. Beer production wasn't our world but he put together some numbers for us and they looked good, so we asked him if he wanted to join our venture. He said yes on the condition that Nick Guyton could join the brew team. We met with Nick and respected what him and Rob could bring to the table, so we all decided to make the jump and go into business together.
Over the next couple years, we moved through the process of business planning, financing, site selection and build out, before finally opening Gemüt in August of 2019! 
It was a very long road, and to this day, that journey seems like a blur of stress, sweat, and intense planning, as it was! However, we're so glad we did it, and I couldn't be more proud of the team we have become through it all. 
How did Gemüt end up in Olde Towne East? Why do you believe it belongs here?
Olde Towne East was always the preferred neighborhood for Gemüt Biergarten mainly because most of the ownership team lived in OTE. All of our friends lived in the neighborhood, and we all frequented the businesses as regulars and even worked at a few of them. We also simply just love the area.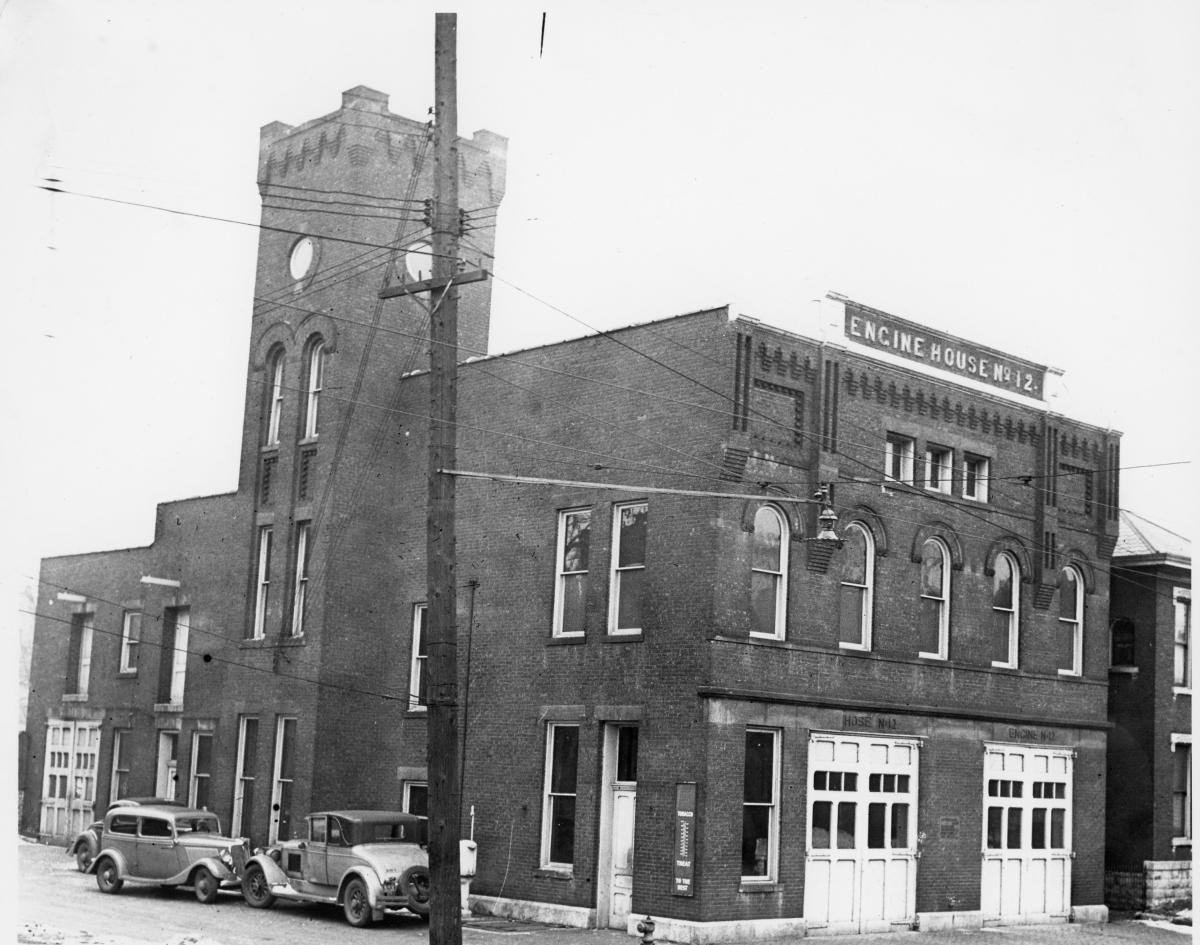 It took us a long time to find a space, but eventually a friend and fellow OTE business owner shared that the old firehouse on Oak and Parsons was newly available. We toured the space shortly after and I immediately envisioned Gemüt in Firehouse 12. Between the patio space, parking options and location, choosing this building was a no-brainer.
We were excited to bring the first brewery to Olde Towne East, and to simply have another place to give friends and family to enjoy.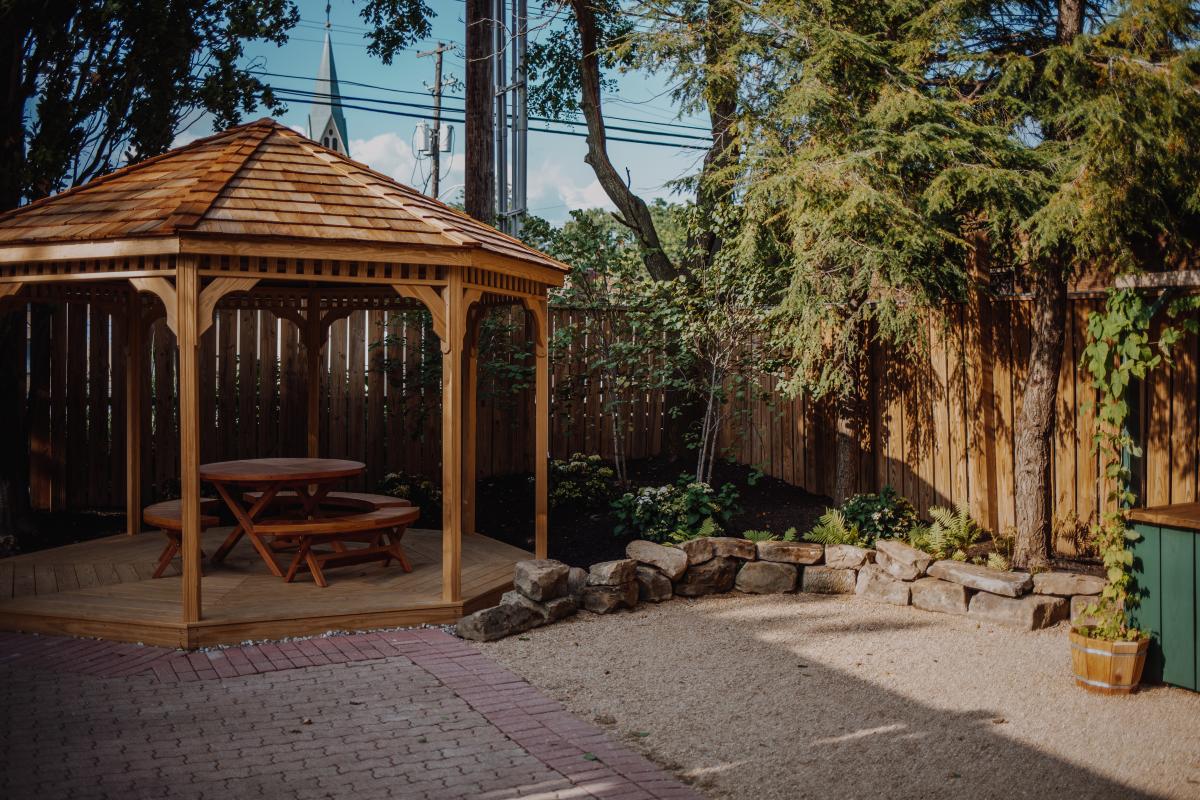 What's your favorite thing about owning a business in Olde Towne East?
I never really leave OTE unless I need to get groceries because I have everyone and everything in one area. My favorite part of owning a business in OTE is that I still get to see everyone. Saying hi to friends hanging out on their front porches, having a quick catch up with a neighbor at Upper Cup, running into the Old Familiar Barbershop guys, and the Headie's Hideout crew, and catching up with the Olde Towne Tavern team. The businesses and these people are all very special to me.
Are there any hidden gems, or fun facts that most people don't know about the neighborhood and/or Gemüt?
Olde Towne East is a very old neighborhood with a lot of history that should be shared, learned and respected. From the birth of the neighborhood, to its later civil unrest that led to it's economic decline, understanding what the area has gone through is necessary to better understand where the best next step forward lies as the neighborhood changes.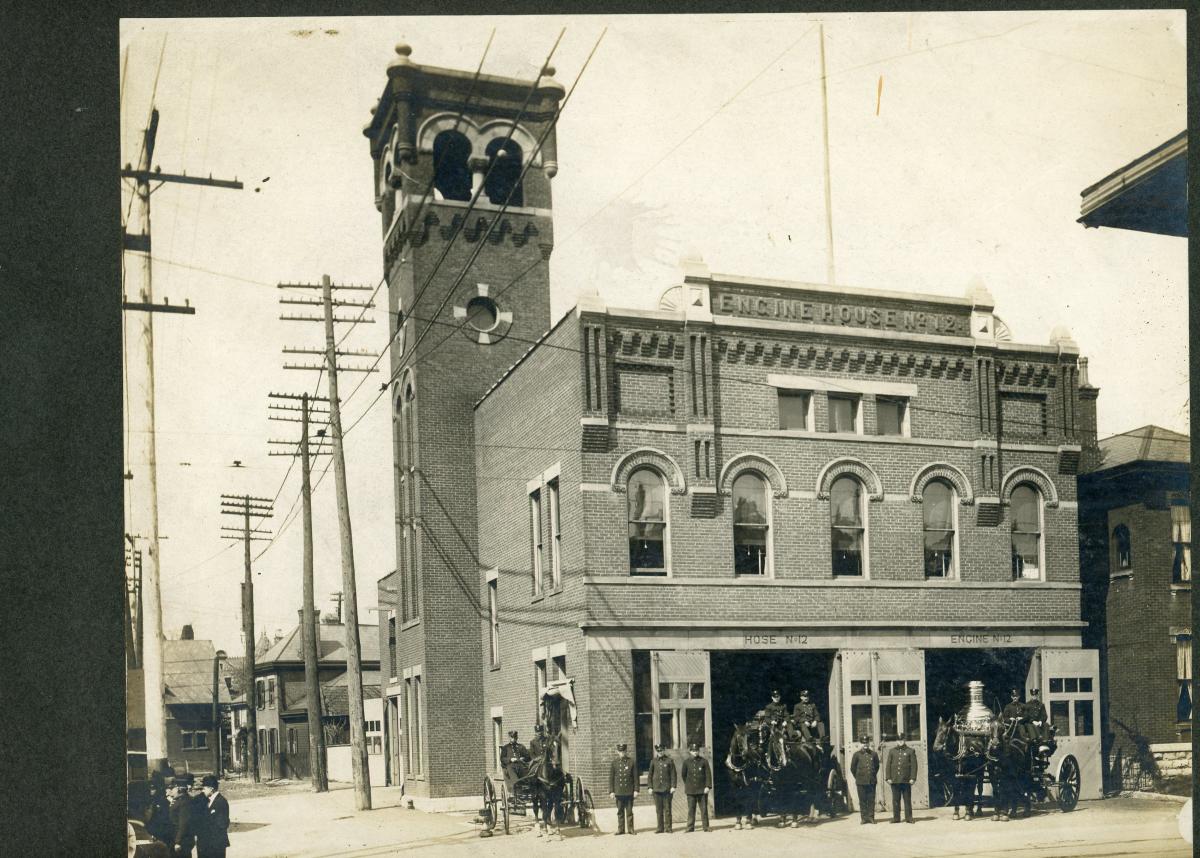 The building that Gemüt calls home is super interesting though! I've fallen in love with it and have spent a lot of time learning about old firehouses, how they operated, and how the layouts of these older structures functioned so that firemen could do their jobs. It's taught me a lot of how the city's infrastructure has changed over the years as well.
Firehouse 12 is amazing and looking through old photos of when it was operational from 1890 to about 1950 is a reminder of how important Olde Towne East was to the beginning years of the Columbus that we know now.
At one point, the building served as a space where people could take art classes. The senior artist at Franklin Art Glass Studios in German Village who had hand painted each of Gemüt's stained glass panels had taken some of his first portrait painting classes in the building in the 60's. Years later, the building became home to The Columbus Music Hall. When we first opened, a few different couples had come in to share their wedding photos of the space when they got married there! We even hosted one of the couples' 30 year wedding anniversary in 2019. Being a part of the building's history is awesome and connecting with people who have memories of Firehouse 12 is priceless.
Also, Becky Ogden, owner of The Columbus Music Hall, myself, and the Gemüt staff have had a few supernatural encounters here in Firehouse 12…but that has to be expected with such an old building.
Why should visitors and residents of Columbus spend time exploring Olde Towne East?
This area of Columbus is constantly changing and developing, which has allowed many new businesses to take root. Olde Towne East is truly a shop local/dine local area and I'm excited to see what joins the neighborhood as more spaces become available for others to set up shop. Having a small merchant section in the neighborhood is vital to creating buzz to the area. 
What do you believe Olde Towne East will look like 5-10 years from now?
More businesses and more people! Columbus is such a fast growing city that at times it's hard to keep up with all the new. My biggest hope is that the historical charm is preserved.
Chelsea's Perfect Day in OTE
Upper Cup 
79 Parsons Ave.
The best beginning to any day involves grabbing an iced pour over and ham and egg breakfast sandwich.
Yelo Aple/Edin Birkin
76/78 Parsons Ave.
Right across the street are two cute new shops, selling plants and unique gifts respectively.
Olde Towne Tavern
889 Oak St.
Grab a pitcher of their red sangria! Gemüt's ownership team survived off of their tacos and burgers during build-out and they never judged anyone for being dusty and sweaty. It's the perfect place to unwind.
Franklin Park 
As one of the best parks in Columbus, it keeps getting better and is a great spot for a leisurely afternoon walk.
Yellow Brick Pizza
New location coming soon
In keeping pace with the changing neighborhood, Yellow Brick Pizza's mainstay location recently closed, but they will be back soon in the East Market of the Trolley District! Keep them on your radar for a pizza, some garlic parm wings (ordered well done), and a dark and malty craft beer.
Gemüt Biergarten
734 Oak St.
Is there any other option to end a perfect day than a cold beer in a warm atmosphere?