The Columbus Distillery Trail is a free, digital trail that sends you exploring the city's seven craft distilleries. We're helping you get to know each stop a little better. High Bank Distillery is an award-winning distillery and restaurant, now with two locations – in Grandview and Gahanna. The team there has won multiple honors for their spirits, including back-to-back Best Blended Whiskey wins for their Whiskey War Barrel Proof at the San Francisco Spirits Competition.
To get a closer look at the Grandview location, we chatted briefly with General Manager Rob Gelley!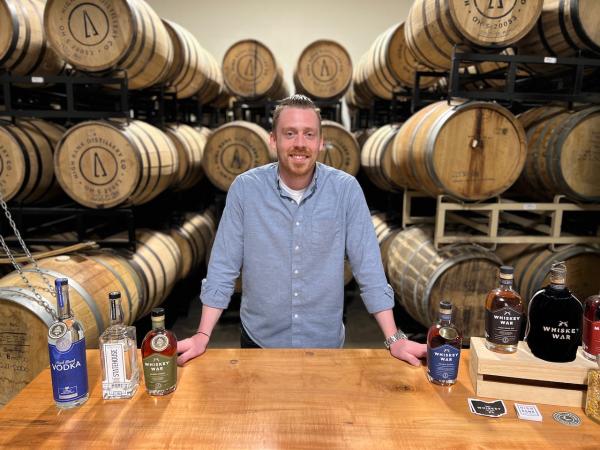 General Manager, Rob Gelley.
What do you do at High Bank Distillery?
I am General Manager at our Grandview location, overseeing operations regarding the restaurant side of our business.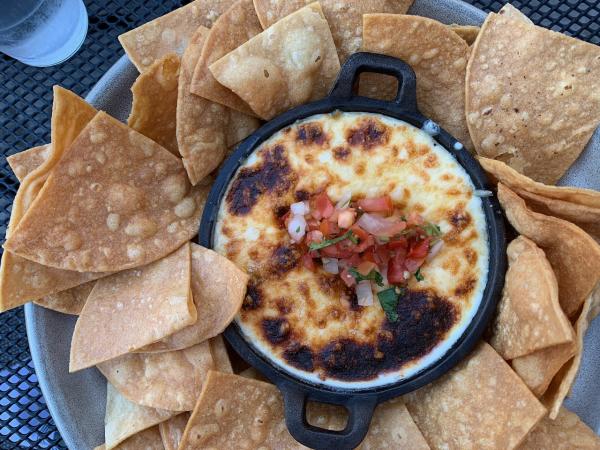 How do you describe High Bank Distillery to newcomers?
High Bank is a fast-paced, high-energy restaurant with an industrial atmosphere. We have an upscale take on gastropub food and a fun creative cocktail program that has won several local awards for best cocktails in the city.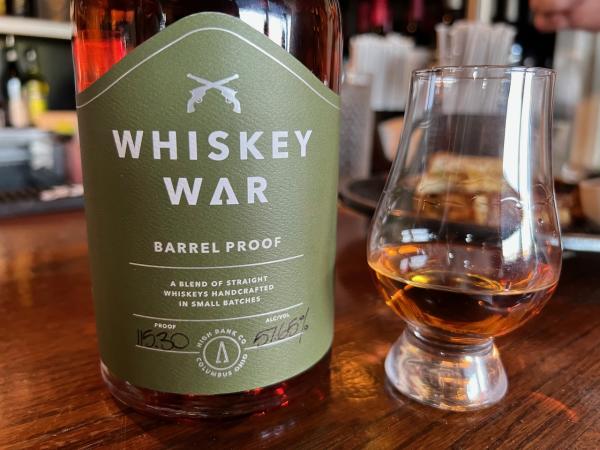 The award-winning small batch Whiskey War.
Do you have a favorite spirit at your distillery?
My go-to will always be Whiskey War, but my all-time favorite is our Pedro Ximinez Sherry Cask-aged Whiskey War.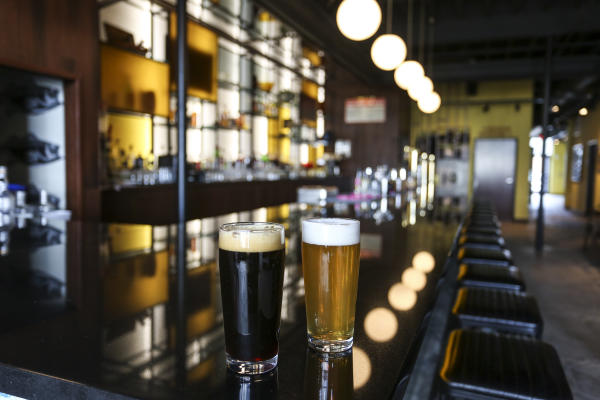 Antiques on High in Columbus' Brewery District.
Where else do you Live for the Scene in Columbus?
I am a huge fan of The Sycamore in German Village for an upscale meal, Olde Towne Tavern in OTE for a great neighborhood vibe, Antiques on High for cocktails, and Somewhere in Particular for beer. I love vintage décor and furniture and vinyl records and often stop by Used Kids Records, Elizabeth Records, Boomerang Room, and Eclectiques.
Guests looking to check off High Bank Distillery on the Columbus Distillery Trail can order a cocktail to receive the code for the stop!
Find out more about High Bank Distillery and visit them at 1051 Goodale Blvd. (Grandview) and 1379 E Johnstown Rd. (Gahanna).