Dinner and a show might not be on the docket yet for many of you, but that doesn't mean you have to forgo a great atmosphere for your meal. Though Columbus is the largest and fastest-growing city in the state, it still manages to offer 253 acres of green space tucked between buildings throughout downtown. Taking a picnic lunch or dinner to one of these spots with a group of friends or loved ones is a great way to experience the vibrancy of downtown. 
We've rounded up a few of the most picturesque spots for a picnic below!
Goodale Park
Goodale Park is the oldest in the city and is surrounded by the charming architecture of Victorian Village homes. A scenic pond, tennis courts, ball diamonds and playground are an added bonus to the beautiful skyline views found in this serene 33-acre space.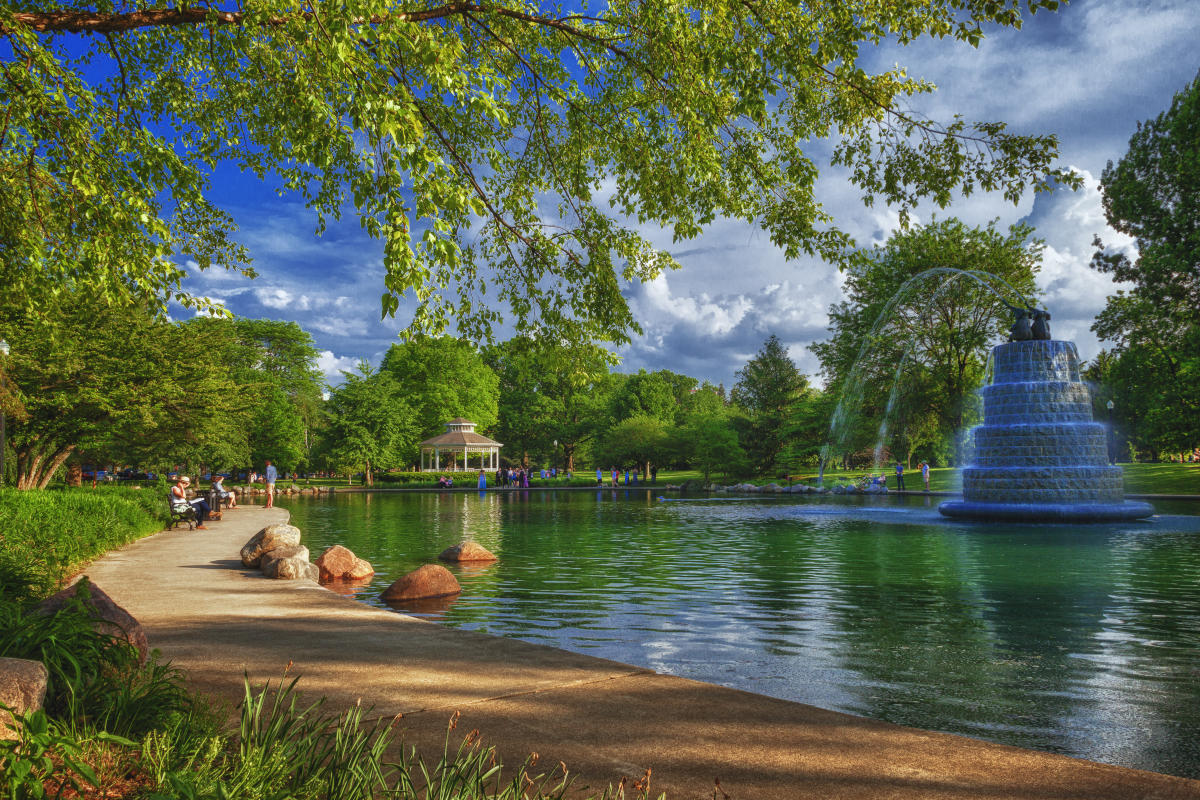 Genoa Park (Scioto Mile)
Located behind COSI, on the west bank of the Scioto River, Genoa Park offers the ultimate view of the city's skyline. Named after the Italian city of Genoa – one of Columbus' 10 international sister cities, Genoa Park is home to two whimsical bronze sculptures of "humanized" deer enjoying a day in the park and taking in the views. The sculptures pay homage to the fact that Scioto is the Shawnee Indian word for deer hair. According to local legend, when the Shawnee first migrated here from the Carolinas, they found deer hair floating in the river.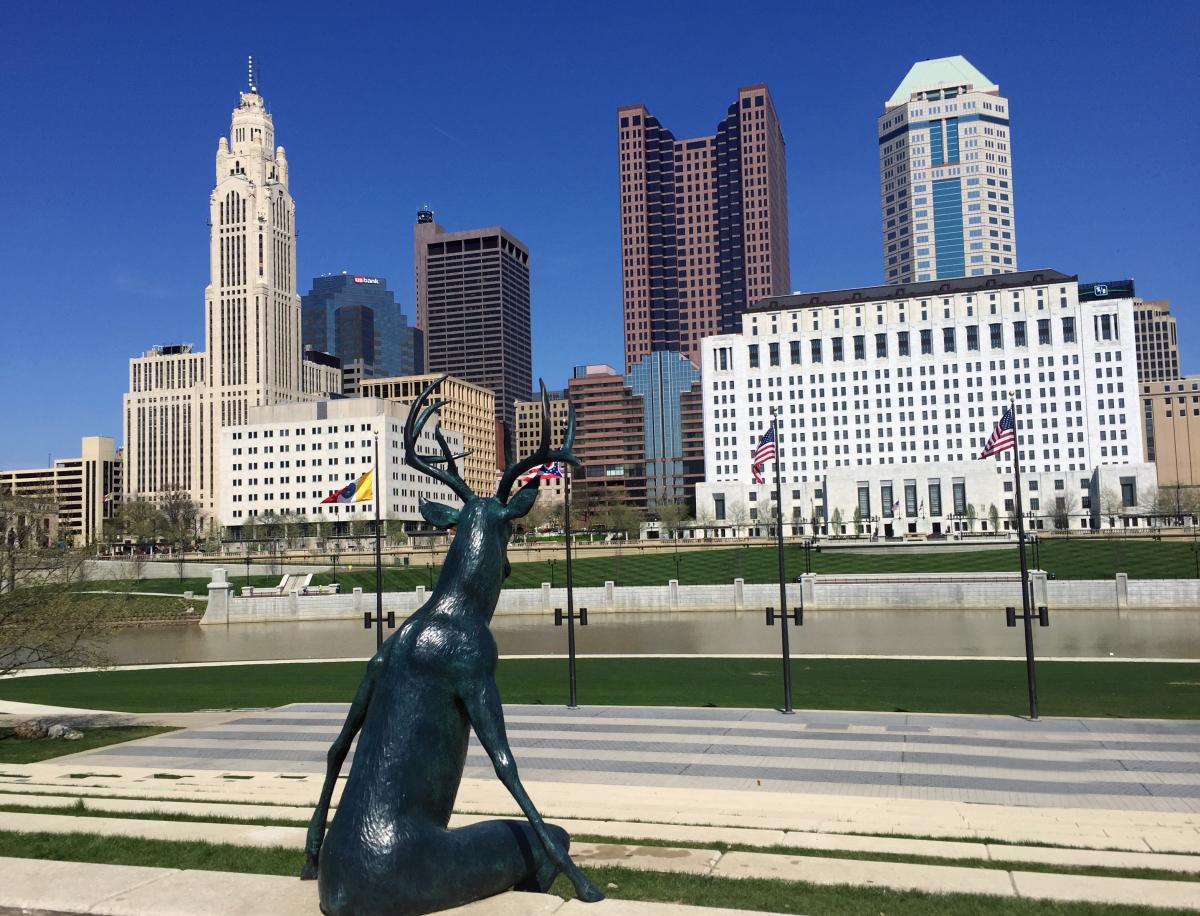 McFerson Commons
McFerson Commons is a true urban oasis in the heart of downtown's Arena District. With 2.2 acres of open green space surrounded by a wall of trees, there's plenty of sun, shade and space for social distancing. Home to the iconic Union Station Arch, which has affectionately earned it the moniker "Arch Park," McFerson Commons is also a community favorite spot to take photos with friends and family.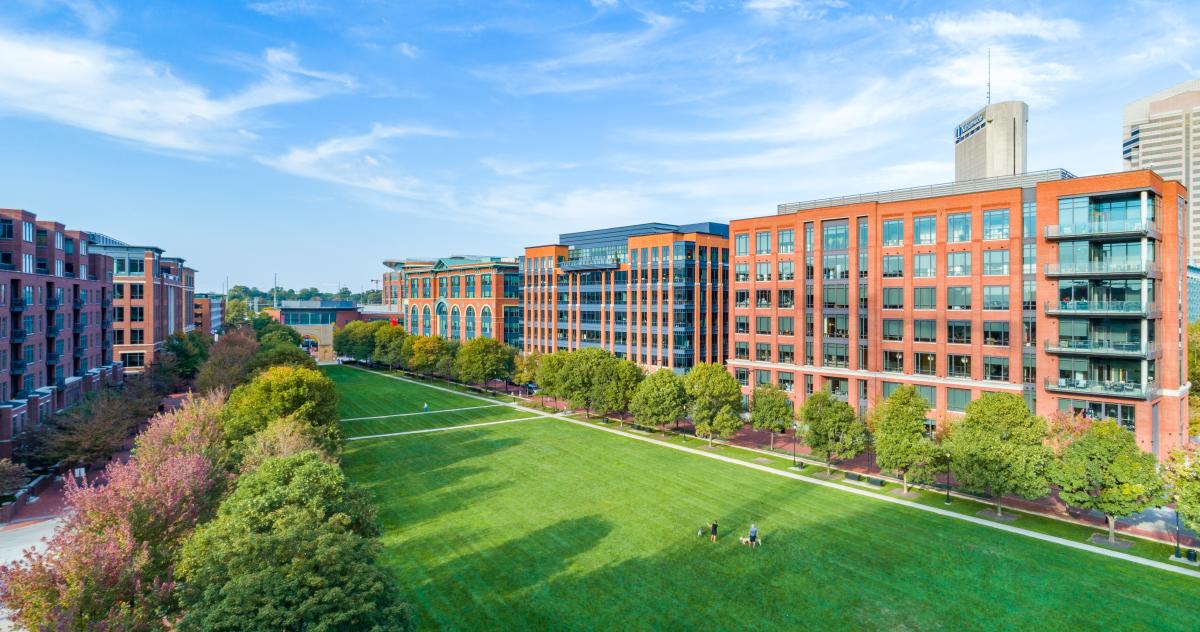 Schiller Park
The city's second-oldest park, Schiller Park, is a 23.5-acre space in the middle of German Village, just south of downtown, offering beautiful gardens, a fishing pond, walking trails, fountains, a community center and an amphitheater that traditionally hosts Shakespeare in the Park performances on summer weekends. Be sure to look up during your visit so you don't miss the incredible, life-sized public sculptures, by Polish artist Jerzy Jotka Kędziora, defying gravity as they float among the treetops.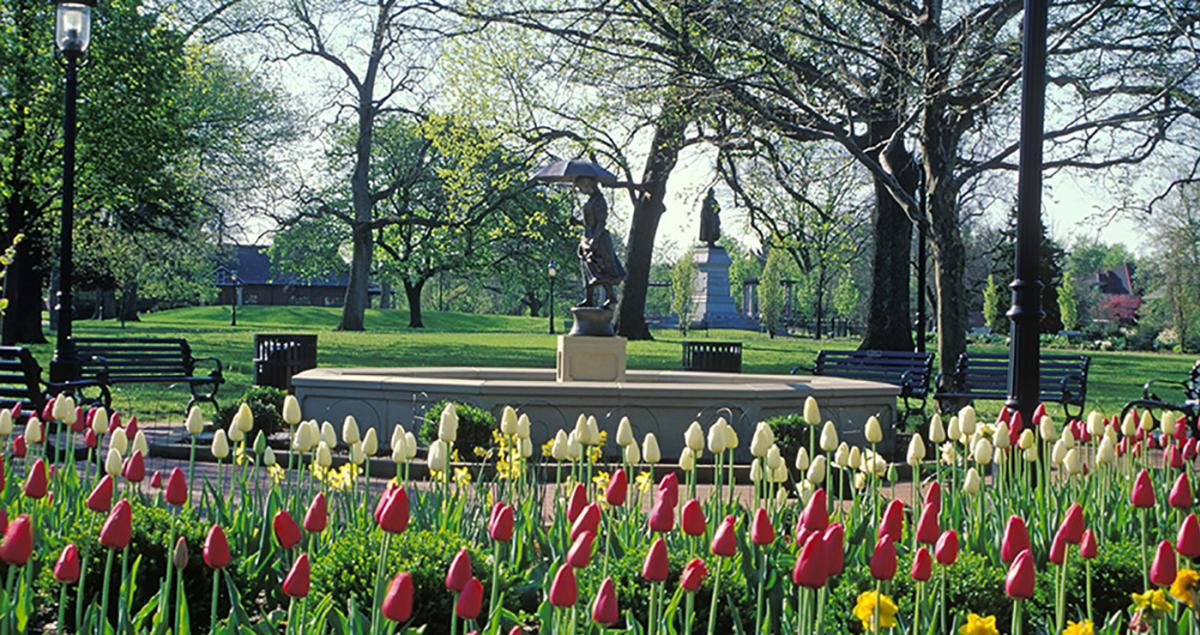 Topiary Park
Topiary Park is a quiet, relaxing spot next to the Columbus Metropolitan Library's main branch that features landscape plants artistically trimmed to recreate a topiary depiction of Georges Seurat's "A Sunday Afternoon on the Isle of La Grande Jatte." It is the only topiary interpretation of a painting in existence. You'll completely forget that you're downtown in this true hidden gem and you'll feel like you're around people without having to worry about their germs.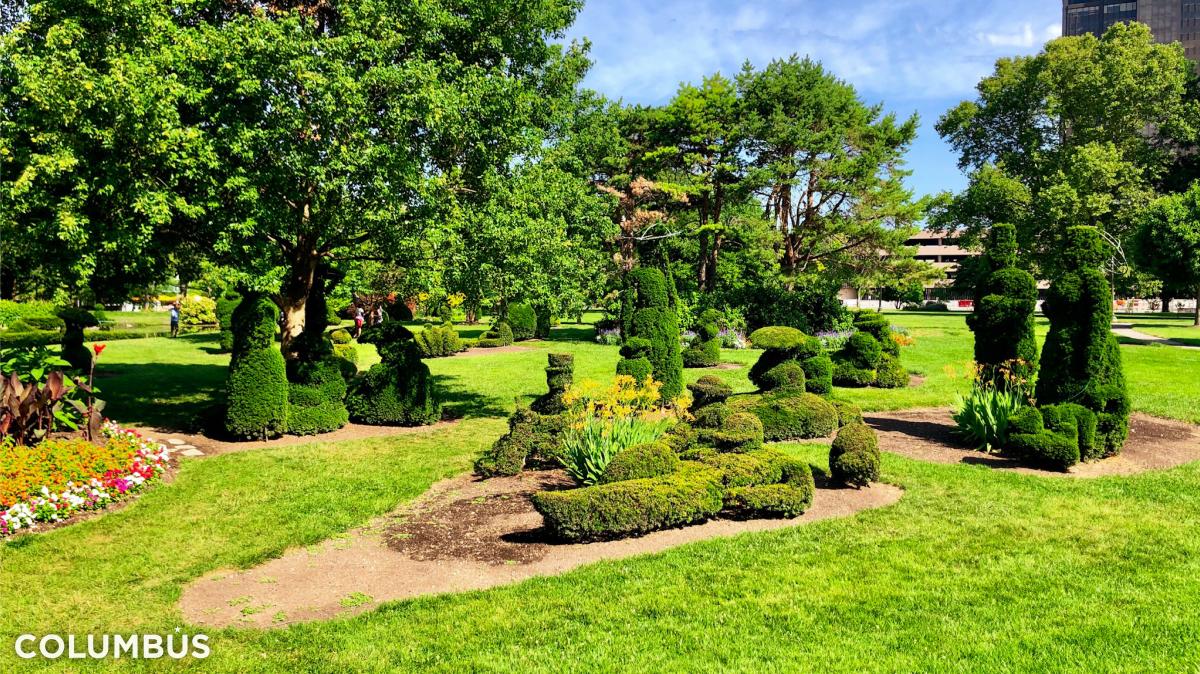 There you have it! Check out these Columbus parks for your next picnic and share your memories with us using #LiveForwardCbus. 
Find more spring break travel inspiration, here.