Dust off your boots, the annual All American Quarter Horse Congress will return to the Ohio Expo Center on October 1-27 with over 6,000 participating equines in tow. An Ohio tradition for over 50 years, the Congress has grown to be the largest single-breed horse show in the world, drawing a crowd of over 650,000 attendees and generating hundreds of millions of dollars for the Ohio economy. Here's what you can expect from this year's event. 
The Congress' month-long run is packed full of nonstop horse shows and special events, including several ticketed highlights worth adding to your calendar. The first of these is the Congress Cutting Champions Challenge on Sunday, October 6, in which riders demonstrate their horse's ability to handle live cattle.  Following on Friday, October 11 is an action-packed Professional Bull Riding match, immediately followed on Saturday, October 12 by the Freestyle Reining competition, in which costume-clad riders perform rhythmic, theatrical horseback routines set to music.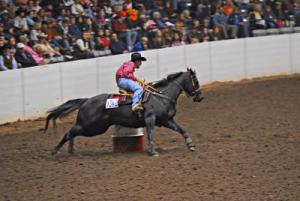 The Congress Masters will wrap up the event on Saturday, October 26 with a traditional horse show highlighting the best-of-the-best. Beyond the ticketed events, guests can spectate dummy roping, cowboy mounted shooting, a live horse auction, barrel racing, cutting and various forms of riding demos throughout the duration of the Congress.  
Attendees ranging from equine experts to casual observers will also enjoy the treasure trove that is the annual Congress Trade Show October 4-27. With over 250 exhibit spaces covering seven acres, guests will find everything from bedazzled show clothing and western wear, faux horse hair extensions and riding tack to housewares, jewelry and fine art.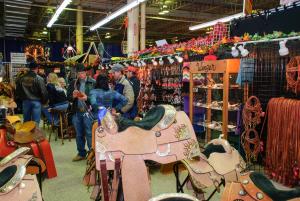 The Quarter Horse Congress isn't just for those who look good in a cowboy hat. Be a part of Ohio's largest annual event this year, and enjoy the ride! 
The All American Quarter Horse Congress is hosted by the Ohio Quarter Horse Association. For more info, full schedule of events and ticket sales, visit quarterhorsecongress.com.