While some may enjoy the rat races that take place at malls, shopping centers and Walmarts across the country on Black Friday, others try to avoid the racket altogether. Luckily for Columbus music enthusiasts, there is actually quite a lot to do if you want to avoid supporting corporate greed. To start off, there are a handful of shows that take place Black Friday night if you want to stay on your couch most of the day until the early morning and daytime traffic dies down. If you do want to spend a little money on a loved one or yourself, some of Columbus' finest record shops will be posting deals that last Black Friday and beyond. So if your funds are kind of low at the moment and you can't break the bank on that big-screen TV you wanted this year, at least check out seven local music events below that you experience this Black Friday.
FLIPPO plays Steely Dan @ Snowden Gray Mansion
Columbus jazz and rock supergroup FLIPPO will be giving Steely Dan the cover treatment for a very special Black Friday performance. Having done the same for greats such as Stevie Wonder, Joni Mitchell and Herbie Hancock in the past, FLIPPO will once again be putting on their best Walter Becker (R.I.P.) and Donald Fagen impersonations while they try to replicate one of the most innovative bands of the '70s. The event will be taking place at the historic private event venue Snowden Gray Mansion, which is located 530 East Town St. The event starts at 8 p.m. on Black Friday and tickets are going for $15.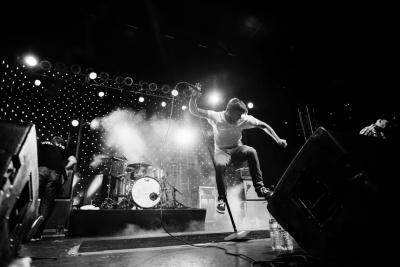 Black Friday Covers Show @ Ace of Cups
Four bands, three from Columbus, will be taking the Ace of Cups stage—located at 2619 N. High St.—on Black Friday to sling some metal and punk rock in your face. The venue is asking for donations of $5 or more to help support Topher Guenther's medical bills. Hürtin Crüe, a Descendents homage band from British Columbia, will be paying tribute to the aforementioned band's 1982 release "Milo Goes to College." Columbus sci-fi post-metal band Matter of Planets will be covering AC/DC tunes from the early Bon Scott days. Local psych metal group Grayhawk will be playing the debut Metallica album "Kill 'Em All." And lastly, CULT of FROST—a Columbus band that has a very good reputation as a Hellhammer and Celtic Frost tribute group-- will be performing the latter's "Morbid Tales." Doors are at 8 p.m.
The Spikedrivers Annual Black Friday Show @ Rumba Cafe
A show that was already previewed in Experience Columbus' November edition of concerts to bookmark, The Spikedrivers' annual Black Friday celebration is always a safe bet to escape the holiday shopping madness. The Spikedrivers are one of the many special Columbus bands at the heart and soul of the local Americana community for some time now. Tickets for this 18-and-up show will run you $8 before service fees. If you're in search of a show that will lift your spirits during this onset of the winter gray, Rumba Cafe—located at 2507 Summit St.—should be your place to be on Black Friday night. Doors are at 8 p.m.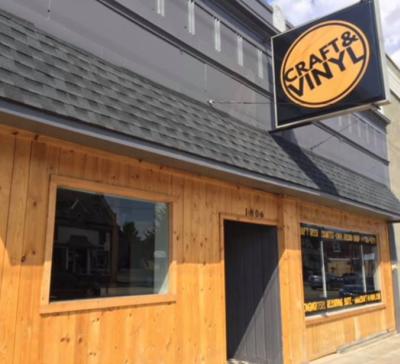 Black Friday Record Store Day 2019 Weekend @ CRAFT & VINYL
CRAFT & VINYL, a business that Experience Columbus recently profiled, will be putting on a Black Friday record sale that will also feature a slew of performances over the course of Friday and Saturday. On Friday, Columbus-area acts Project Phoenix, Cream Camino, Crushing Gravity, Coya Hill and Blend will be taking the stage. The Beaver Creek Band will also be performing on Friday. On Saturday, Columbus bands After the Rain, Cane Toads and the Jenna Webb Band will be closing things out. Bibles & Bar Fights also has a slot on Saturday. The festivities kick off at 10 a.m. on Black Friday and continue again at 1 p.m. on Saturday. CRAFT & VINYL is located at 1806 West 5th Ave. 
Lost Weekend Records Black Friday SALE @ Lost Weekend Records
For its big Black Friday sale, Lost Weekend Records will be ordering most of the Black Friday Record Store Day special releases. For that reason, make sure to pencil in this stop early on in your Black Friday itinerary. The sale will be similar to the annual April Record Store Day promotion, which was written about on the Experience Columbus blog as well. It will begin on November 25 and will last a full week until December 2. On top of the deals, Lost Weekend Records will be having a PromoWest giveaway for tickets to Marcus King Band, Cold War Kids and Mike Gordon shows in Columbus and gift certificates to the shop. The store will be opening at 8 a.m. on Black Friday. It is located at 2960 N. High St.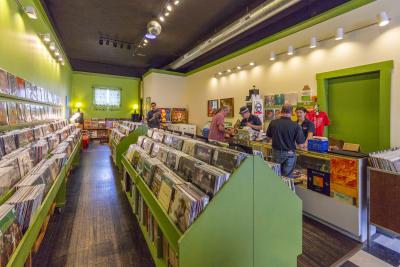 Black Friday @ Spoonful Records
Spoonful Records will be serving up a special batch of Black Friday Record Store Day deals that you actually won't feel guilty about buying on Black Friday. On top of the exclusive finds only featured at independent record stores, Spoonful will be running a 20% off all used records sale and $10 off any in-stock turntable all weekend long. The Black Friday celebration will kick off at 8 a.m. Spoonful Records is located at 183 East Rich St. 
20% Off Black Friday Weekend Sale @ Records Per Minute
Records Per Minute will be throwing a 20% off sale stretching three days, from November 29 through December 1. The store will be offering the 20% discount on all new and used records, CDs, refurbished stereo equipment, shirts, posters and books. Items excluded from the sale are Pro-Ject and Rega equipment, local music, RPM shirts and record bins. The sale begins at 8 a.m. on Black Friday, 10 a.m. on Saturday and noon on Sunday. Records Per Minute is located at 2579 N. High St.