Originally posted Sept. 2015
Updated Sept. 2020.
Greater Columbus is one of the best places in the U.S. to see gorgeous fall foliage. We sit at the crossroads of the north and south, and we boast tree species from both climate zones, meaning there is a veritable rainbow of fall color through the end of October! With comfortable, normally dry weather, this is the perfect time to get out and explore the outdoors. Here are our picks for the five best fall hikes in Central Ohio.
Highbanks Metro Park is named for the 100-foot tall sandstone bluff overlooking the Olentangy State Scenic River, and this park provides incredible vistas of fall color come October every year. Combine the Coyote Run and Overlook trails for five miles of challenging hiking. Along with forests and river views, you'll also hike by Adena mounds and another prehistoric earthwork.
Slate Run Metro Park may be best known for its historic farm, but the scenery is equally breathtaking. Set amid fields, marshes and forests, there's a plethora of tree species, like beech, sugar maple and hickory that will ensure you see the full spectrum of fall colors. Combine the Bobolink, Kokomo and Sugar Maple trails for a 6-mile trip through the full gamut of biomes here. Slate Run is located southwest of Columbus in Canal Winchester.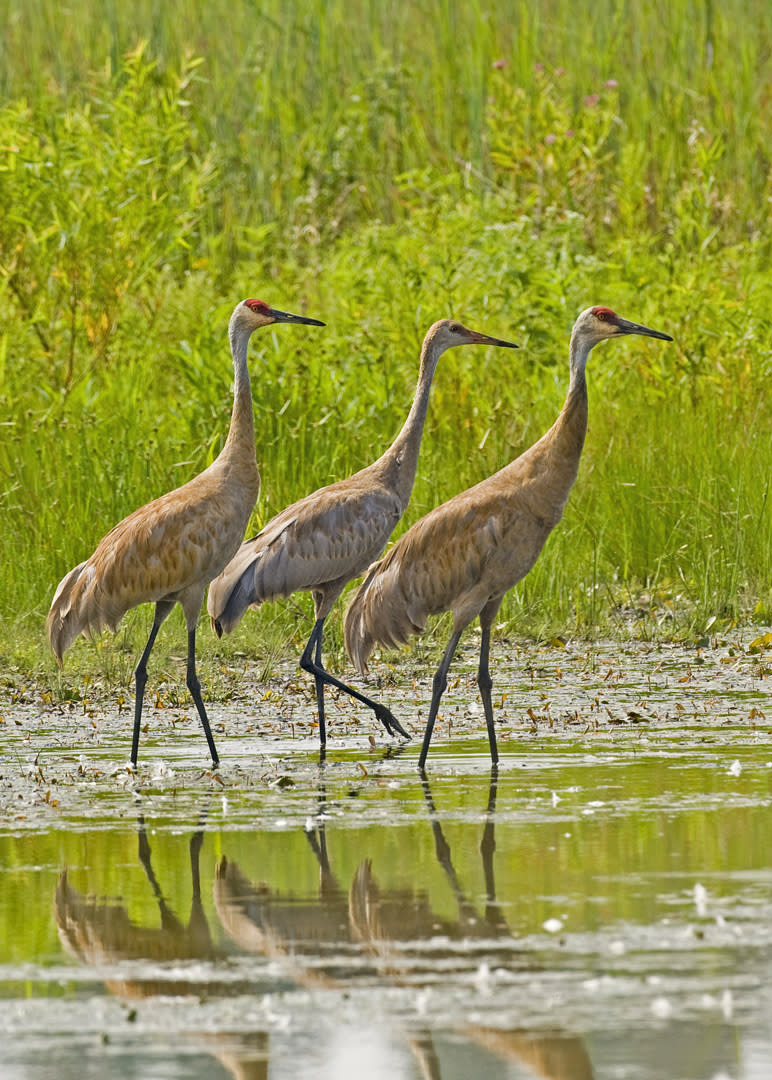 The Scioto River and Hayden Run Falls - On the north end of the city, you'll find a hidden gem. Hayden Run Falls is a spectacular 35-foot waterfall that cascades into a stream before spilling into the mighty Scioto River. Though the park surrounding the falls in a petite two acres, this is a trip worth taking in the fall-time. After you scope out the falls, cross the river and walk north along its eastern bank - there is parkland stretching miles, and fall color is usually most intense near rivers and other water sources.
The Scioto Mile and Scioto Audubon Metro Park - Beautiful fall color right downtown? Definitely in Columbus. The Scioto Greenways project is nearing completion, adding 33 new acres of parkland downtown. It may still look a little rough, but come next spring, this park will be bustling. Come now to be among the first to experience this new urban gem. Park in the COSI/Dorian Common garage, and cross the river along the Broad Street Bridge. Enjoy the more formal plantings along the Scioto Mile, and stroll through Bicentennial Park. Maybe even stop for a snack and drink at Milestone 229. From here, walk south down Second Street, Short Street and Front Street until you get to Whittier Avenue. Hang a rights, and you'll soon see signs for the Scioto Audubon Metropark, take a slight left and your vista will soon open onto a stunning view of wetlands, colorful trees and the skyline of downtown Columbus. Enjoy the park, and don't miss the Grange Insurance Audubon Center, where you can learn more about the wildlife of the area. If you're a birder, October is a great time to see the fall migration through Columbus, and this is a great spot to watch from.
Battelle Darby Creek Metropark - On the far west side of Columbus, is an oasis of nature. With more than 20 miles of hiking trails winding through 7,000 acres of parkland, you'll feel like you're in the heart of the wilderness, but you're only 20 minutes from downtown Columbus. Hike among restored prairies and colorful woodlands, and make sure you you don't miss the bison - a herd of seven roams within a huge paddock.