You can pick any day of the year, and you're going to find an exciting sporting event to attend in Columbus. But on Saturday, March 2, there's just so much going on that sports fans are going to need a strategy to experience it all. From the world's largest multi-sport event, to professional soccer and hockey to a bevy of high school state championships, this is one day any sports lover should plan to spend in Columbus. 
Here's your game plan:
All Day | The Arnold Sports Festival | Greater Columbus Convention Center and Ohio Expo Center 
The largest multi-sport event in the world, the Arnold Sports Festival returns to Columbus with an estimated 20,000 athletes from 80 nations compete in a record 80 sports and events.
1 p.m. | Columbus Blue Jackets | Nationwide Arena | bluejackets.com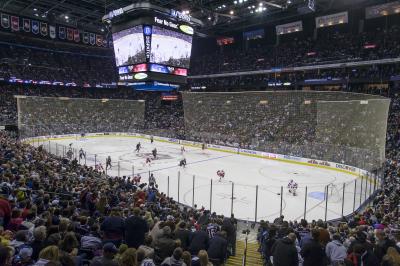 Columbus' NHL team, the Blue Jackets, take on the Edmonton Oilers. Stop by in-between activities to see this professional hockey team in action!
4:30 p.m. | Columbus Crew SC Opening Match | MAPFRE Stadium
This MLS team kicks off their season by playing the first match of 2019 against the New York Red Bulls. You don't want to miss it! Tickets start at $25.
5 p.m. | Ohio State Men's Hockey | The Schottenstein Center
Join the Buckeyes for senior night and Mighty Bucks Night. Tickets are $15 and parking is FREE.
7 p.m. | Columbus Futsal | Taft Coliseum
Join the Columbus Futsal team as they take on Lansing City of the NFPL at Taft Coliseum at the Ohio Expo Center.
Various Times | Ohio High School Athletic Association Championships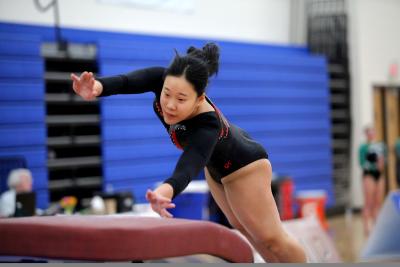 Experience OHSAA Championships with the Boys and Girls State Bowling and State Gymnastics happening on March 2! More information can be found online.
If you find some time between all these events, here are some ways to get the full Columbus experience:
If you have one hour
1. Dine and shop at the North Market
2. Take a walk in Goodale Park
3. Visit stops on the Made in Cbus Trail
4. Enjoy artisan ice cream at Jeni's Splendid Ice Creams
5. Design your own candle at The Candle Lab
6. Snap a photo of picturesque skyline views while strolling the Scioto Mile
7. Play old-school arcade games at Brewcadia
If you have a few hours
1. Explore the Columbus Museum of Art
2. Win prizes by patronizing stops on the Columbus Coffee and Ale Trails
3. Visit the National Veterans Memorial and Museum
4. Browse galleries, shop and dine in the Short North Arts District
5. Journey through Franklin Park Conservatory and Botanical Gardens
6. Get competitive or just have some fun playing golf and games at Topgolf
7. Explore our districts along High St. by riding the free CBUS Circulator