"Everybody can be great because anybody can serve... You only need a heart full of grace. A soul generated by love." - Martin Luther King, Jr. 
Although 2020 has been a difficult year for us all, we've seen Columbus residents and businesses band together for the greater good through volunteerism and donations. If you're looking to give back to the community and help those in need, there are a variety of causes and organizations in Columbus.
Tools like the POINT App can help you easily find donation and volunteer opportunities near you, but for starters, check out our list below: 
South Side Roots Café, Market and Kitchen 
September is Hunger Action Month and there are so many ways you can take action in Columbus. South Side Roots Café, Market and Kitchen is owned and operated by the Mid-Ohio Food Collective and provides nutritious food to the community. The program uses a holistic approach to address the diverse needs of South Side residents, including a pay-what-you-can café, a fresh produce market and a kid's meal program for students. Roots Café is located in the Reeb Avenue Center—a single site with multiple nonprofit organizations that collectively address the mental and physical well-being of those they serve. 
During COVID-19, Roots Café has adapted their model to keep staff members, volunteers and residents safe. Volunteers are needed to help bag and distribute pre-packaged, carry-out meals. Pick up time is Monday through Friday, 11 a.m.-2 p.m. and Tuesday evenings from 5-7 p.m.  
The King Arts Complex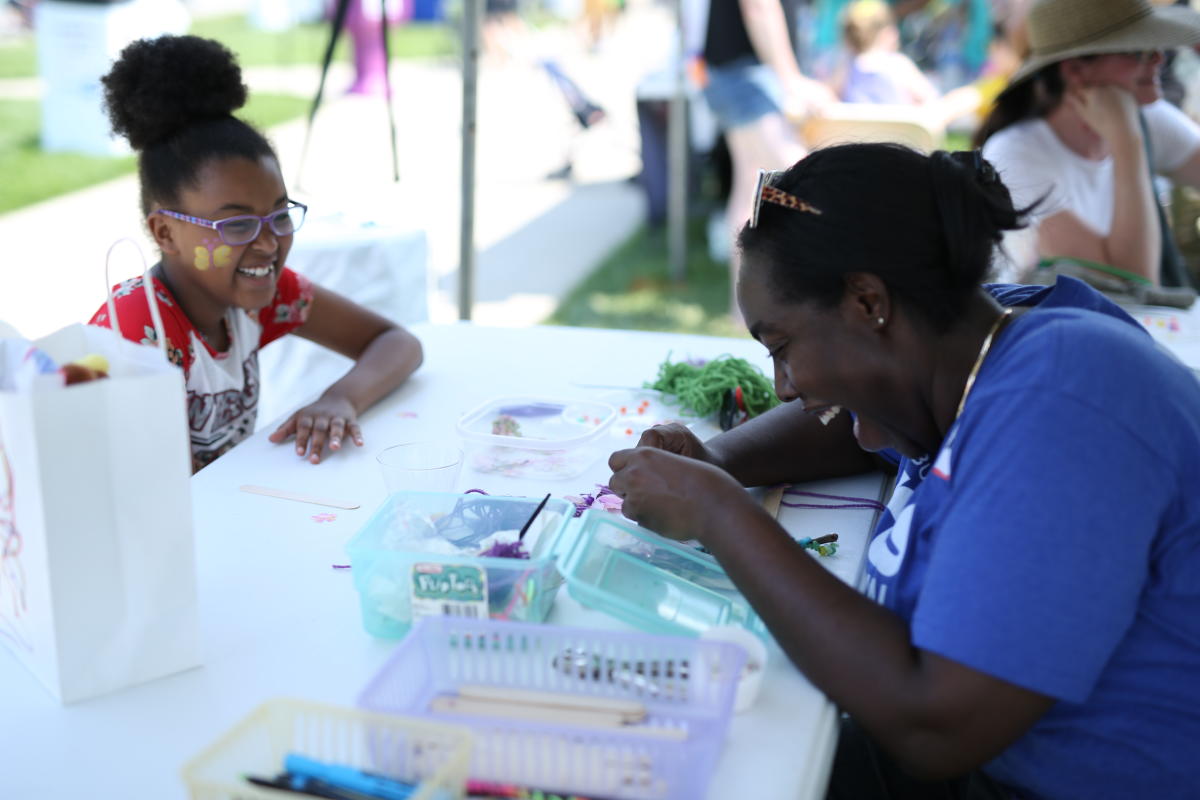 Located on the Near East Side of Columbus, The King Arts Complex has been dedicated to connecting the community through performing, cultural and educational programs for over thirty-three years. The Center serves as a safe space for residents to create, collaborate and inspire one another. From the children's theatre, to a weekly forum for seniors, there is truly something for everyone. 
Their current campaign, The HeART of Protest, kicked off on Juneteenth. Over twenty-five local arts and cultural organizations have teamed up to share 46 (non-sequential) days of artistic protest to commemorate the 46 years of Mr. George Floyd's life. This effort is both a catalyst and a documentation of the global social justice movement that is underway. You can get involved by attending and promoting the events, or by serving as a volunteer to help with set-up, tear-down and more. 
Columbus Humane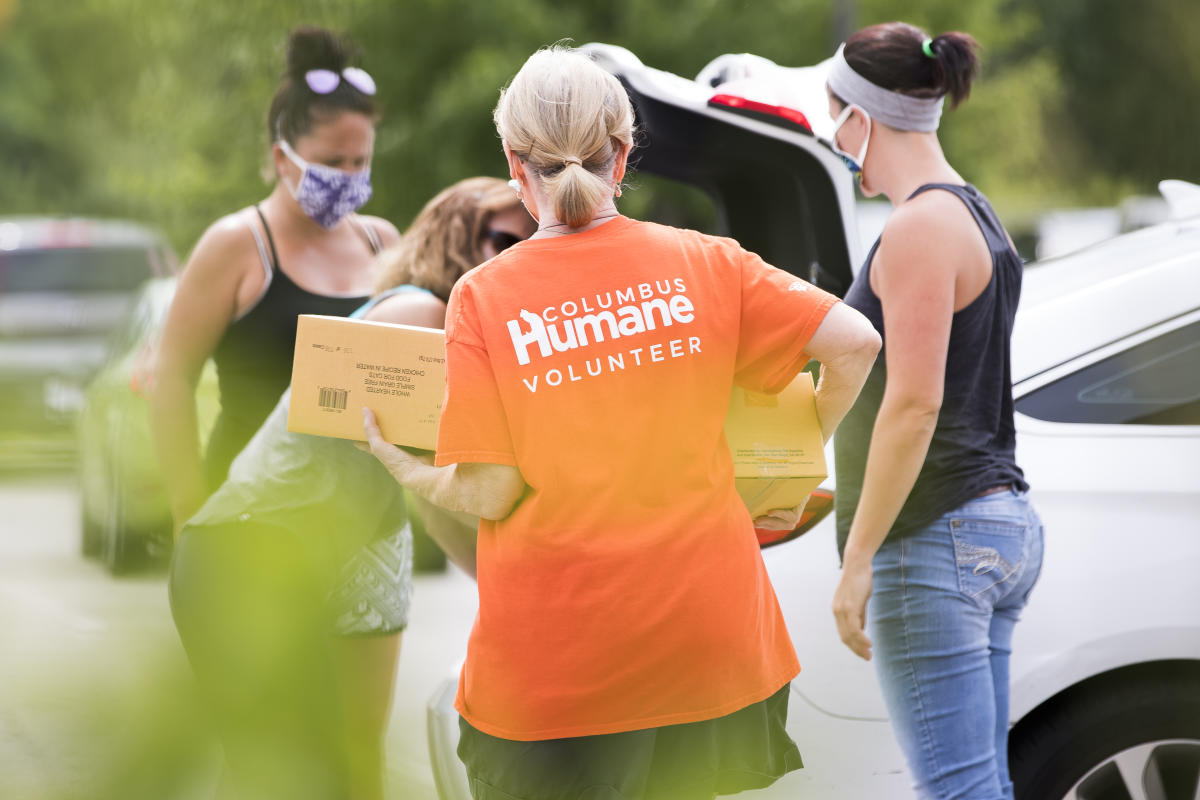 Due to layoffs and other financial hardships during the pandemic, many pet owners have struggled to provide the necessary food for their animals. The Columbus Humane Pet Food Assistance Program is a great way to help! Not only can you donate pet food to those in need, but you can volunteer to help collect, organize and hand out the food to pet owners. If owners are quarantined and unable to pick up their food at Columbus Humane, volunteers are also needed to make contactless home deliveries.  
CYP Club Cares
Columbus Young Professionals is a membership organization that serves as a hub for social and business networking, recreational sports, workforce development and giving back to the community. They have raised more than $550,000 for local charities through fundraising events, and each month they offer a variety of small group volunteer efforts through CYP Club Cares, which contributes more than 10,000 volunteer hours each year. If you're young pro interested in volunteering and meeting new people in Columbus, this is a great option! 
LifeCare Alliance 
LifeCare Alliance is central Ohio's first in-home health care agency and the nation's second agency to deliver Meals-on-Wheels. For 120 years, they have been promoting health and independence in the community through various programs and clinics. This year, LifeCare Alliance needs volunteers more than ever to assist with Meals-on-Wheels deliveries to homebound seniors and people with medical challenges in Franklin, Marion, Madison, Champaign or Logan counties. Volunteers will help deliver nutritious meals using their own vehicles on weekdays, weekends and holidays. 
Volunteer with ColumbUS 
Our, Volunteer with ColumbUS webpage, is a great place to find safe, volunteer opportunities in the community. We keep the page updated with socially distanced events that are happening around town and how you can get involved. It's a one-stop shop for you and your friends to engage in the fun activities that take place in our great city.