Columbus has long been influenced by German culture, most notably through 18th century German immigrants who established a neighborhood south of downtown in what has become known as German Village. Today, Columbus Oktoberfest and other German-themed events draw big crowds. This heritage extends to the culinary realm as well, in which you'll find both traditional and contemporary German restaurants across the city.
Located in the heart of German Village, Alpine shares its space with the Spanish tapas joint El Lugar. They serve lunch, dinner and brunch, with a focus of course, on German classics: Bavarian pretzels, potato pancakes, käsespätzle, schnitzel, leberkäse. Alpine is known for their raclette; Instagram-worthy melted cheese that is presented tableside and scraped over a dish of your choosing.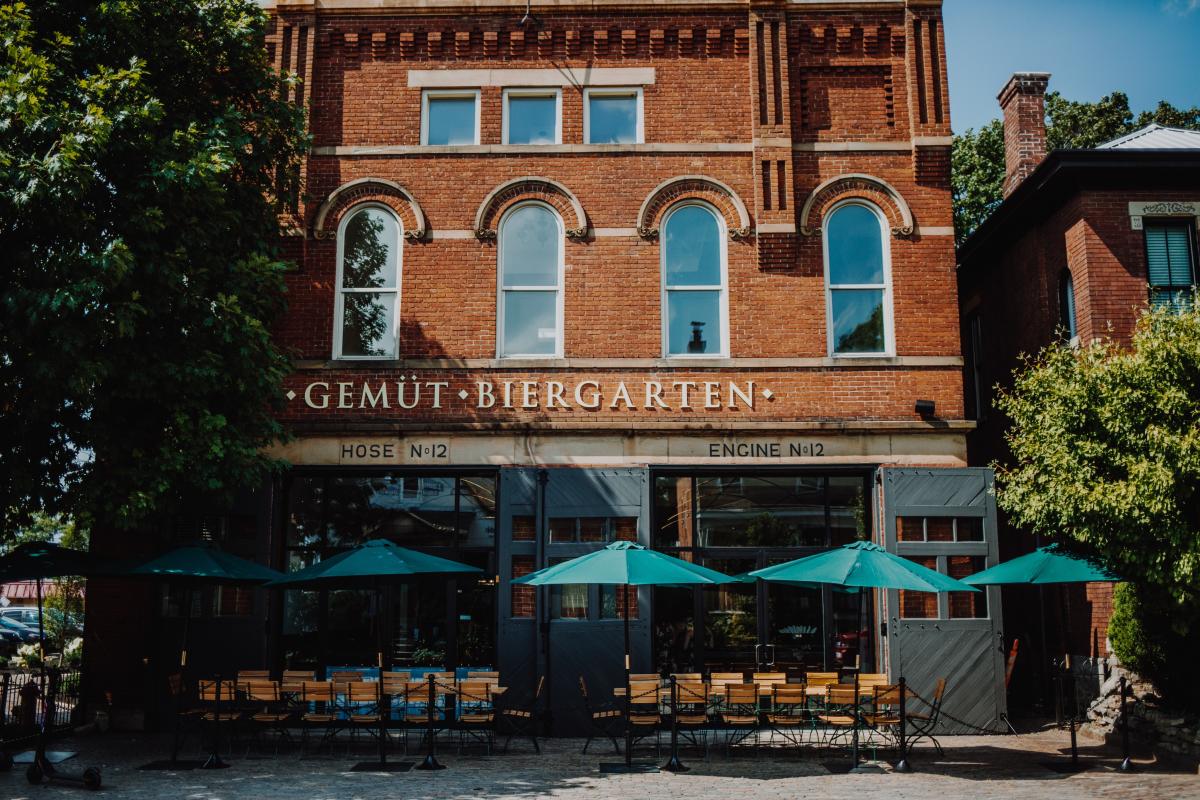 Gemüt Biergarten was brought to life in a historic building in Olde Towne East at Oak Street and Parsons Avenue. The structure originally served as a fire station, then was the Columbus Music Hall for many years. The stunning new space is a already a favorite hangout to enjoy house beers like their Alfheim hefeweizen and Woden's Hunt dunkel, paired with a menu of käsespätzle, jagerwurst, schnitzel (include a vegan schnitzel), pork chops, potato salad.
Although Plank's in German Village offers mostly American tastes on their menu, they offer an outdoor biergarten to dig into bratwurst and wiener schnitzel with pints of Ohio craft beers.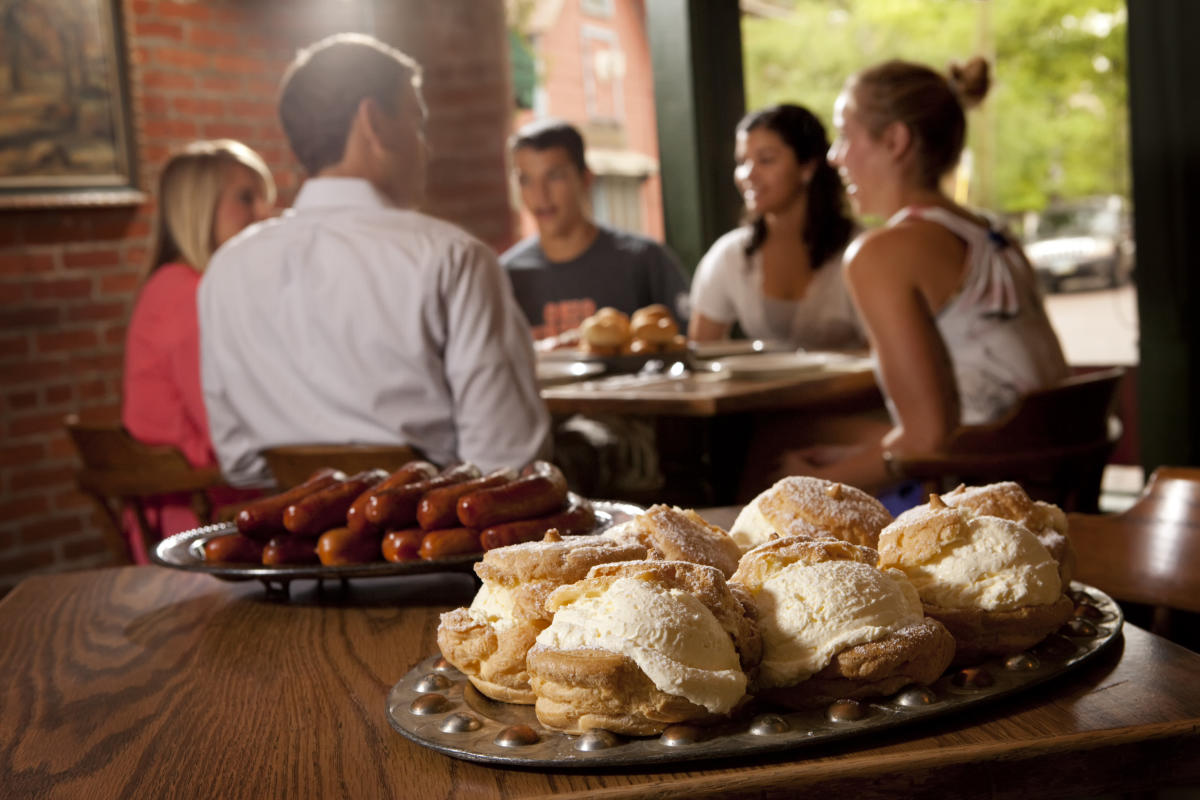 Schmidt's has long been a culinary destination and a mainstay of German Village, starting first as a meat-packing house in 1886. Still family-run, Schmidt's now operates a full restaurant, catering business and food truck (their stall at the Ohio State Fair is a popular stop every year). Generations of guests have gathered to enjoy currywurst, sauerkraut-bratwurst balls, schnitzel, sauerbraten – not to mention their signature Bahama Mama sausages and jumbo cream puffs.
Valter's pub shares its space in a century-old home with the Columbus Maennerchor, the country's oldest continually running German men's singing chorus. When the Maennerchor, which was founded in 1848, moved to their current location, they invited Valter Veliu to open a pub in it. Stop by for giant mugs of beer, Bavarian pretzels, sauerkraut balls, sausage, schnitzel and more. Visit Tuesday nights and you'll hear the choir practicing!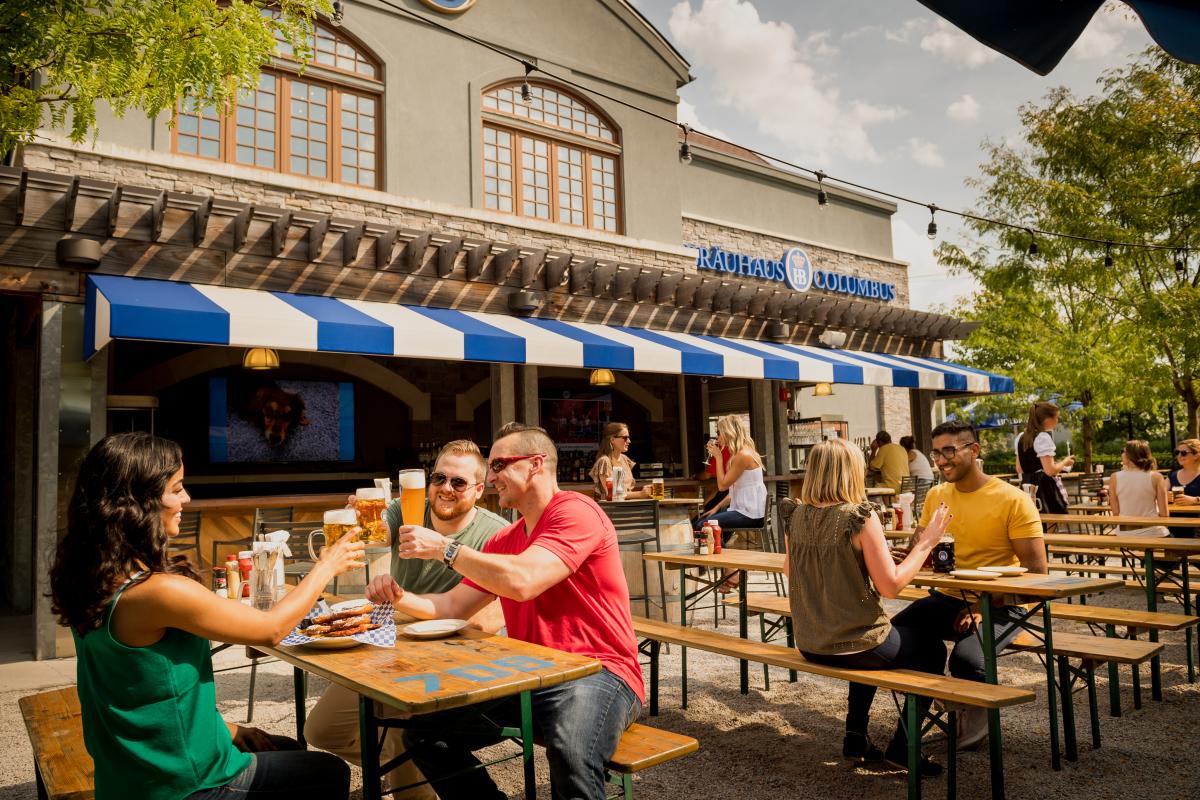 Modeled after the original in Munich, the American Hofbrauhaus chain features a massive outpost in Grandview. The indoor and outdoor spaces offer plenty of room to gather at the long beer hall tables for liters of beer and dishes of schnitzel, Bavarian pretzels, potato pancakes, schweinebraten, weisswurst, strudel and other staples. House beers are brewed on site, and include a lager, dunkel, hefeweizen and monthly specialties.