There's no better time of year to get outside and stretch your legs! Columbus is very fortunate to have more than 20 metro parks and greenways dotting the region, representing nearly 28,000 acres of land with 230 miles of trails and 20 natural play areas.
You can search the full list of parks on the Metro Parks website, but if you need some quick ideas of where to begin, here are 10 parks to start exploring!
1. Battelle Darby Creek
Situated along 13 miles of the scenic Big and Little Darby Creeks, this park allows you to explore more than 7,000 acres of varying landscapes, from riverbanks to prairies to thick forests. Hike the trails along the creeks, go wading to catch some crayfish (or crawdads!), and stop by the beautiful nature center to spot bison roaming around.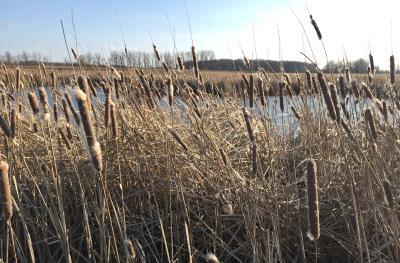 2. Glacier Ridge
Spanning over 1,000 acres of former farmland, Glacier Ridge in Plain City features plenty of walking paths, a boardwalk through the wetlands, and a 25-foot observation tower for spotting waterfowl.
3. Blendon Woods
Blendon Woods in Westerville mixes steep ravines and dense woods. It's an ideal park for birdwatching, from wild turkeys to songbirds to waterfowl. The park even features two elevated and enclosed shelters for observing waterfowl through scopes along the ponds.
4. Homestead
The 44-acre Homestead Park in Hilliard offers a variety of experiences, including a shorter paved trail, an outdoor amphitheater, a covered bridge, and a replica train station.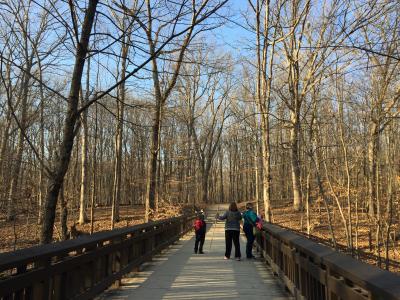 5. Highbanks
The much-loved Highbanks in Lewis Center borders the Olentangy River with tall shale bluffs. Visitors can learn about the resident animals at the nature center, walk or bike the many paths, picnic in the meadows, or hike out to the observation deck along the bluffs, where you may be able to spot bald eagles nesting.
6. Pickerington Ponds
Pickerington Ponds is a favorite spot for birdwatchers. Hundreds of species have been spotted amongst the wetlands and in the woods around the 1,600-acre park.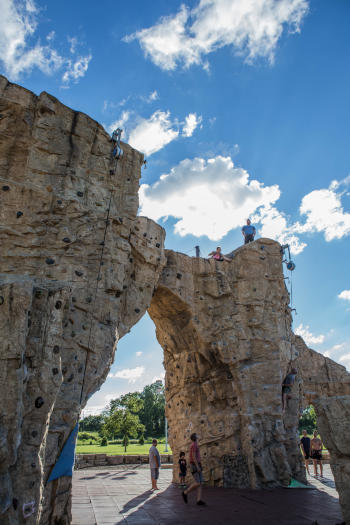 7. Scioto Audubon
Scioto Audubon Park is an oasis just south of downtown Columbus, a former brownfield that has been completely transformed into a space for walking, climbing, biking, and birdwatching. Let the kids play on the playground, try your hand at the climbing wall, enjoy spectacular views of the city skyline, and visit the Grange Insurance Audubon Center to learn more about the wildlife of the area and to spend time birdwatching.
8. Rocky Fork
Spanning more than 1,000 acres, Rocky Fork in Westerville features a wide variety of trails, including paved and rougher hiking trails, a bridle trail, and an off-leash dog trail (plus accompanying dog park).
9. Slate Run
Covering more than 1,700 acres, Slate Run features a diverse mix of habitats, from forests to wetlands, open grasslands to meadows. Take a stroll through the park to spy a variety of wildlife. Pair a park visit with a stop at Slate Run Living Historical Farm nearby, where you can tour an 1856 farmhouse, visit the barns, help tend the gardens, interact with animals, chat with costumed volunteers, and generally learn about Ohio farm life in the 1880s.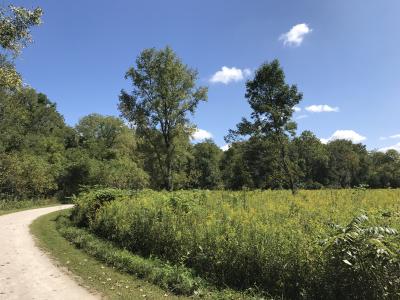 10. Three Creeks
Taking its name from the confluence of the Alum, Big Walnut, and Blacklick Creeks, Three Creeks spans more than 1,100 acres, and includes a natural play area, plenty of hiking paths, and a wide range of animal life.
For a complete list of central Ohio metro parks, events, and other information, visit the Metro Parks website! You can also join the Passport Program; just collect a passport booklet, visit every Metro Park, and collect stamps to earn prizes.