Columbus enjoys a diverse mix of restaurants, with a number of new and old black-owned eateries spread across the city. We rounded up a list of some of our favorites throughout the community!
Flavor 91 – Flavor 91 in Whitehall serves up a delicious menu of scratch-made favorites like dry-rubbed wings, turkey burgers, sambusas, veggie burgers, salads, cheesecake and so much more.
Way Down Yonder – this family-run favorite serves New Orleans classics on the south side of Columbus: fried seafood, gumbo, red beans and rice, po' boys, crawfish etouffee, shrimp and grits.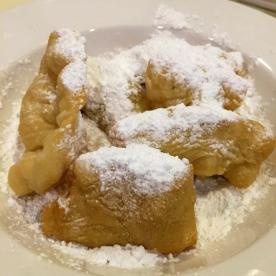 Creole Kitchen – Chef Henry Butcher and his family operate the longest-running Creole/Cajun restaurant in Columbus. They started as a carryout but expanded in recent years to a full-service restaurant. Generations of guests have gathered for his beignets, Creole eggs benedict, etouffees and blackened catfish.
Lifestyle Cafe – this new cafe in Olde Towne East features a plant-based menu of classics like avocado toast, chicken and waffles, BLTs, smoothie bowls and other snacks.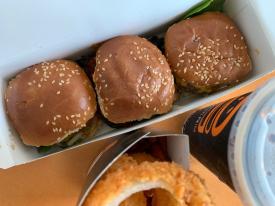 Burgerim – the local franchise of this chain serves up burgers (including veggie burgers), chicken sandwiches, wings and shakes. The downtown stop also has a full bar and hosts plenty of community events.
B&K Smokehouse – follow your nose to B&K, where they're always cooking up turkey ribs, pulled pork, brisket, wings, plus all the classic sides.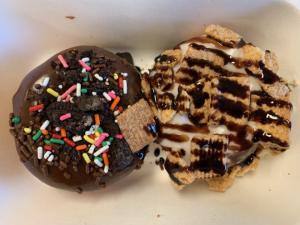 Donna's Delicious Dozen – visit the family-run Donna's between Gahanna and New Albany for made-to-order donuts topped with icings, cookies, candies and other fun additions.
Buns & Brews – find Buns & Brews on Parsons Avenue, serving gourmet hot dogs like the West Virginia with chili, mustard and cole slaw; or the Philly with peppers, onions and provolone.
Upper Cup Coffee – with locations on Parsons Avenue and in Gahanna, Upper Cup features their own roasts in brewed coffee and espresso drinks. The menu is rounded out by tea, hot cocoa and sandwiches.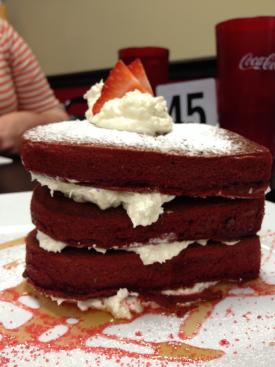 Superchef's – Superchef's in Gahanna is known for its colorful and over-the-top breakfast and lunch dishes, like red velvet pancakes, green waffles, giant burgers, barbecue chicken quesadillas – all with superhero names!
Hoyo's Kitchen – this family-owned fast casual Somali eatery started with a restaurant on the northeast side, and recently expanded to a stall in the North Market. Visit them for chai tea, sambusas, tender goat and chicken and injera bread.
The Pit BBQ Grille – The Pit was founded by four friends – Bryant Browning, Chimdi Chekwa, D'Andre Martin, and Mike Johnson – who all met at The Ohio State University. With locations in Linden and on Parsons Avenue (and a third coming to Clintonville!), The Pit serves fresh cut fries, Polish boy sandwiches, pulled pork, turkey ribs and more.
J's Sweet Treats and Wedding Cakes -  specializes in making magical memorable moments through edible art. From luxury wedding cakes to custom smash cakes and everything in between, they've got you covered!
We have started the process of expanding this list to cover a more extensive look at black-owned local businesses, across all verticals. Check it out here and if you know of an additional business or resource that should be included, email us at community@experiencecolumbus.com.