With the seasons changing comes some incredible fall beer options in Columbus. The city's
breweries
shift to sweet, malty and refreshing flavors perfect for sipping outside around a fire pit while surrounded by great friends. In Columbus, it also means some special releases that pair well with Buckeye football season. We've rounded up some of our favorite brews currently available around Columbus, so check them out below! 
FALL BEERS IN COLUMBUS:
Columbus Brewing Company: Festbier
Columbus Brewing Company, known locally as CBC, offers an incredible slate of beers worthy of being the city's namesake brewery. Their Festbier, named such for its purpose of being consumed during Oktoberfest celebrations, is a smooth and malty amber lager brewed with specialty imported malts. Pick up a 6-pack wherever you shop locally or head to their relatively new taproom just west of downtown to sip on-site.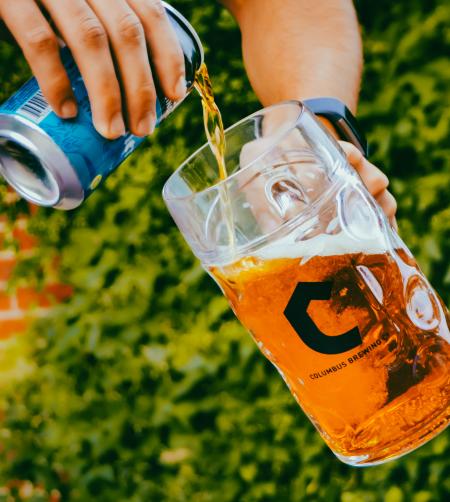 courtesy of Columbus Brewing Company
Land-Grant Brewing: Lawnraker
Picture this: You've just finished clearing the leaves from your yard and everything is bagged and ready for yard-waste day. Now what? You've earned yourself a cold treat and there's nothing better than Land-Grant's Lawnraker, which the brewery describes as "not hoppy, malty, easy drinking." This Oktoberfest-style beer offers a light, silky texture featuring a burnt toffee aroma and notes of caramel and chocolate. Pick some up through October at the brewery's Franklinton tap room - and consider staying to enjoy in their considerable beer garden - or your local grocery store.
North High Brewing: Oktoberfest
North High's Oktoberfest is a Marzen style, offering a biscuity sweetness with a hint of toastiness, built on Vienna malts. The cans of this amber lager are as festive as their flavor!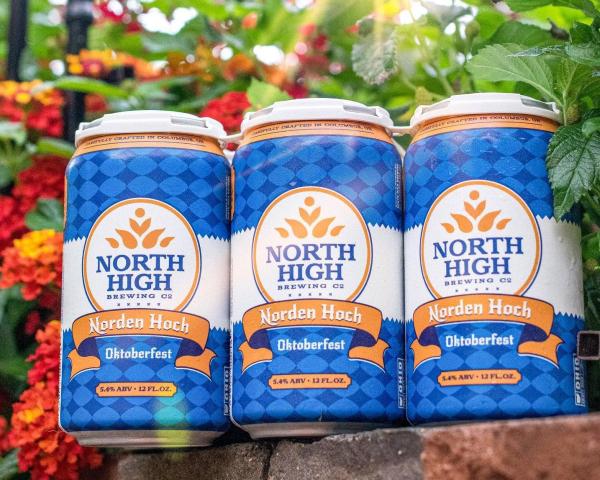 courtesy of North High Brewing
Wolf's Ridge Brewing: Oktoberfest
Wolf's Ridge's Oktoberfest is a shining example of the style: deep copper but clear, a little sweet and easy to drink. Pair it with a nice meal in their dining room or a chill afternoon in the taproom. Wolf's Ridge is also brewing up more seasonal sips! Check out their Septemberfest and their Slice pumpkin ale!
Parsons North Brewing: Fest Bier
Parsons North's version of Fest Bier is also smooth and malty, with a hint of nuttiness and bitterness. One of the brewery's inventive bartenders did some experimenting in the kitchen and came up with a Beer Cheese and Friend Schnitzel Ball combo using the brew that's not to be missed. After you purchase your beer - 6 packs are available in the taproom - send them a message on social media for the recipe so you can try it at home!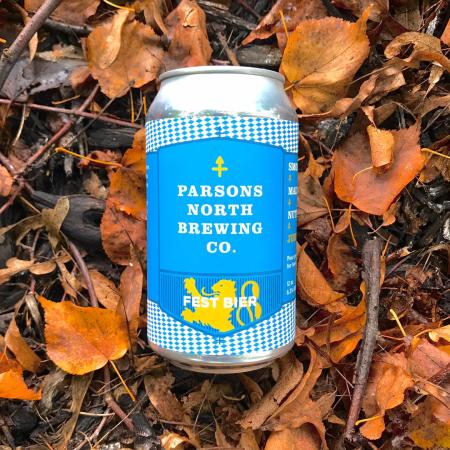 courtesy of Parsons North Brewing Company
Saucy Brew Works: Festbier
Though a Cleveland-based brewery, we're excited that Saucy Brew Works recently opened a location in our Harrison West neighborhood. If you haven't had the chance to visit yet, now is the perfect time to pop in and grab their "Boo Thang" imperial pumpkin ale, which is described to have "taste hints of caramel with cinnamon, nutmeg and ginger." Yum!
BrewDog: Fest Bier
Nothing will have you saying "Prost!" like the Fest Bier from BrewDog. Sip on this golden pale helles with malty crispness and overfilled with Bavarian cheer! Available now through the end of September.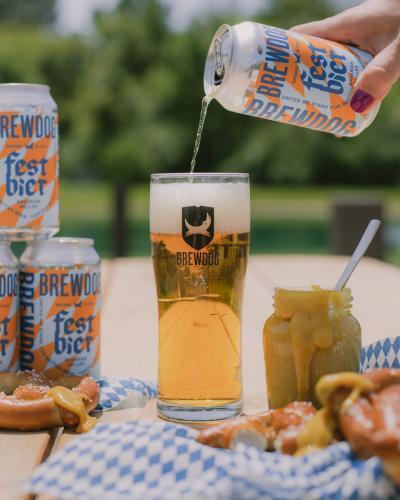 Hofbrauhaus Columbus: Oktoberfest
Nobody makes more of an entrance than the HB Oktoberfest! Every year this seasonal delight is celebrated with a giant party for its keg tapping. Enjoy sips of this slightly spicy with a hint of hops lager this September and don't miss their big event at Hofbrauhaus Columbus on September 7.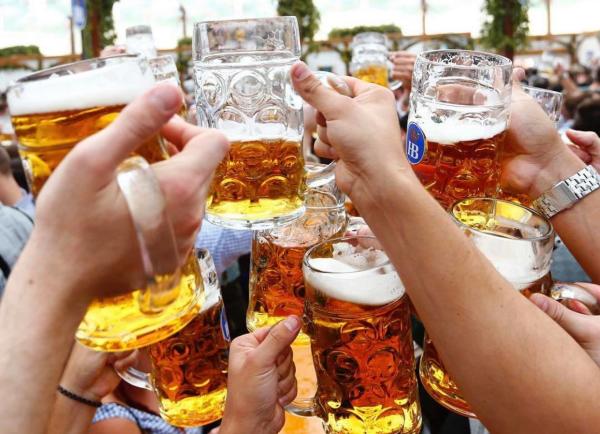 Courtesy of Hofbrauhaus Columbus

 
Land-Grant Brewing: Stiff Arm, Skull Session
Land-Grant Brewing was founded by OSU graduates and named in honor of Ohio State's status as a land-grant university, so it stands to reason that the brewery has the ultimate Buckeye beer lineup. Their Stiff-Arm IPA and Skull Session Lager are both ridiculously drinkable. Folks attending games at The 'Shoe can snag stadium-exclusive 16 oz. cans, while those not attending should consider heading to the taproom to watch games on the big screen in the beer garden and enjoy these on tap (then take a 6-pack to go).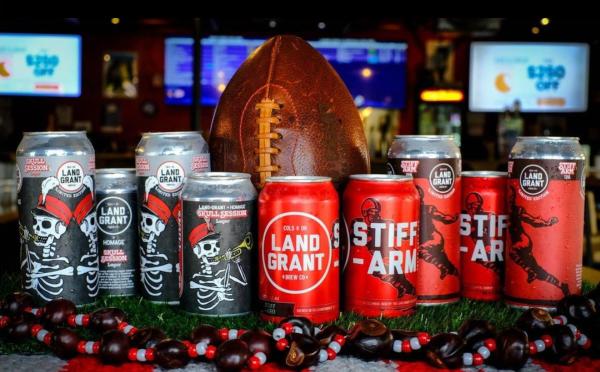 Courtesy of Land-Grant Brewing
Each of the breweries listed in this post is close to the downtown core and easily accessible to visitors in the area. Share your sips with us using #FallinCbus.