The Columbus food service industry is scrambling with recent closures of dining-in, and many have turned to carryout and delivery. Keep an eye out for adjusted listings on Experience Columbus' site, where you can search for restaurants and what they're offering. We're collecting lists and resources here so you can support Columbus restaurants.
Further Resource Pages
For ideas to support Short North businesses, check HERE.
For Worthington small businesses, see HERE.
Grandview is keeping a list HERE.
Support Columbus Eats features a growing list of 80+ restaurants listing their open hours and offerings.
Columbus Alive is also maintaining a list of restaurants that are open, closed, or offering special carryout/delivery.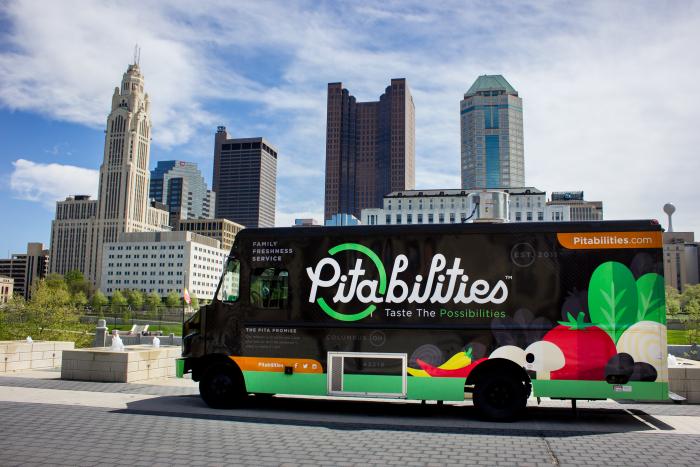 Food Trucks
Food trucks are already geared up for carryout business, so many of them are continuing operation or adding special hours, and many will be coming to neighborhoods to serve.
Keep up with their locations at the Street Food Finder site: streetfoodfinder.com
Columbus Bakeries & Pizza Shops
Many Columbus bakeries, pizzerias and donut shops continue their retail and carryout sales. If you can, order bread, donuts or pastries from a local bakery, or get pizza through carryout or delivery. Some bakeries are selling special DIY kits, so you can decorate cookies or cakes at home.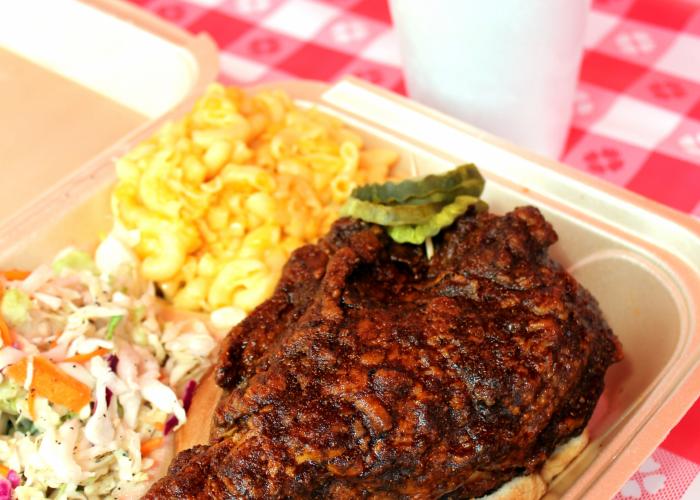 Restaurants Offering Carryout or Delivery
Many restaurants are converting to carryout menus or delivery. While this list isn't comprehensive, it should give you ideas for local eateries to support. Keep an eye on their social media and websites for current hours and offerings. If you have a favorite, make sure you order a meal or two from it!
Ambrose & Eve: offering family-style dinners for 1, 2 or 4 people. Order by phone and pick up at the restaurant.
Arepazo Restaurants (Brewery District and Gahanna): offering carryout.
Block's Bagels: carryout from their North Market and Bexley locations; stock up on more bagels!
Cravings Cafe: offering carryout and delivery.
Cream & Sugar: this Hilltop shop offers ice cream and hot meals at a carryout window and via drive-through.
Dirty Frank's Hot Dog Palace: carryout menu only.
Fusian: order online or through their app; $1 peanut butter and jelly rolls for kids who need lunch.
Greek Express: five locations with drive-throughs; offering free lunch for kids Monday-Friday, 11 a.m - 2 p.m. until April 3.
Hot Chicken Takeover: all locations are carryout only; Clintonville has a drive-through.
House Wine: offering beer and wine for retail sale and delivery.
J-Pops: offering delivery of artisan frozen pops!
Katalina's: takeout, curbside service and free delivery from Harrison West and Clintonville locations
Kuya Ian's Bistro: carryout offered by this Filipino shop.
Legacy Smokehouse: offering a special carryout menu, as well as free meals for kids in need, Tuesday - Friday, 11 a.m. - 2 p.m.
Lindey's: carryout from this German Village institution.
Lopaus Point Waffles: gluten free waffles, offering free shipping through March 30, and for every order they'll donate to the Mid-Ohio Foodbank.
The Lox Bagel Shop: order bagels, sandwiches, cream cheese and more from this Short North shop.
North Market: open for carryout business from vendors; some will even meet you at the door.
Paul's Fifth Avenue: full menu is available for carryout from this Grandview institution.
Piada: locations are offering online and call ahead ordering for carryout; free lunches on weekdays for kids in need.
Press Grill and Press Pub on Fifth: both offering carryout.
The Original Pancake House of Upper Arlington: offering carryout and delivery.
Quinci Emporium: offering special staycation packages you can pick up curb-side.
The Refectory: featuring a specialty takeout menu; order by phone.
Skillet: offering carryout and limited delivery.
Smoked on High: carryout barbecue from their Brewery District location; free meals for kids in need over the next three weeks.
Starliner Diner: carryout of Mexican and Cuban diner dishes.
Studio 35/Fibonacci's Pizzeria: pick up pizzas, growlers of beer, even popcorn from this movie theatre!
The Sycamore: offering family dinners for carryout every night of the week.
Tabletop Game Cafe: offering carryout coffee, sandwiches and bagels.
Tula Taqueria: order carryout or delivery from this family-run Mexican spot.
Tupelo Doughnuts: pick up donuts at their kitchen in Dublin or truck parked in Clintonville.
The Whitney House: call ahead and order carryout meals!
Wolf's Ridge Brewing: offering a carryout menu from their taproom and beer delivery.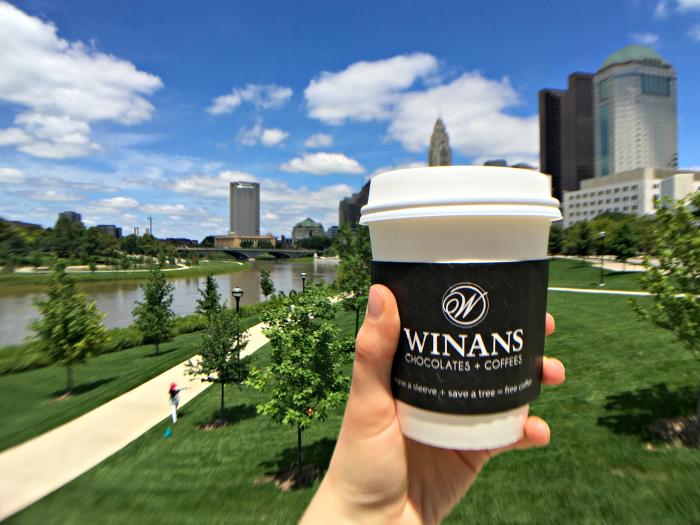 Coffee Shops
Many Columbus coffee shops continue offering coffee drinks and snacks to-go. You can also order coffee beans for home brewing.
Community Grounds Coffee & Meeting House
Boston Stoker
Brioso Coffee (Gay St. and Long St. locations)
Crimson Cup Coffee (Clintonville location has a drive-through)
Roosevelt Coffeehouse (Long St. location only)
Thunderkiss Coffee: offering 5lb bags of coffee for $60, delivered.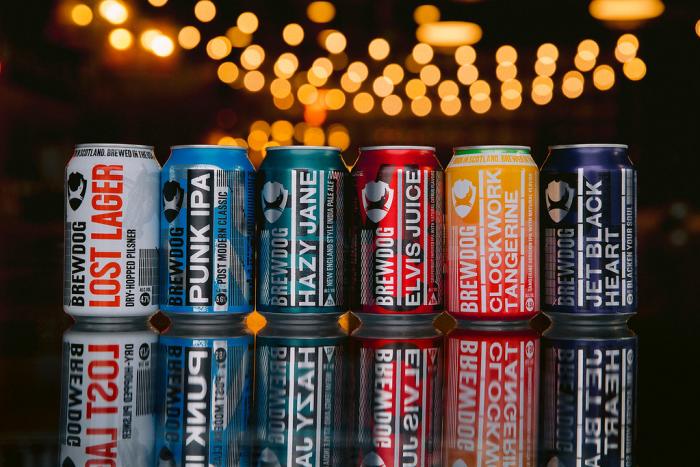 Breweries & Distilleries
Breweries, bottle shops and distilleries are turning to carryout and delivery. The local blog Drink Up Columbus is keeping updated posts listing your options.
See breweries offering carryout hours HERE.
Check HERE for breweries and beer bars offering delivery.