No matter your budget, Columbus offers plenty of things to do, see and eat! We've rounded up some favorite activities, from tours to games, coffee to movies, all for under $10.
Set a new high score at local barcades
Nostalgia runs deep at local arcades, which pair vintage arcade games with cocktails and draft beer. Most arcades don't charge admission – you only need to buy a drink in order to play for free! Check out 16-Bit Bar + Arcade downtown, Old North Arcade in Old North, Arcade Super Awesome above Yellow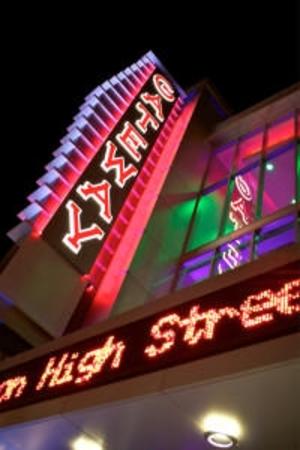 Brick Pizza in Olde Towne East, Level One Bar + Arcade in Worthington, Gotcha Gachapon on the east side, or Brewcadia above Barley's Brewing.
Catch a flick
Locally owned movie theatres offer inexpensive admission to new movies, classics, documentaries, short film, and other works. Studio 35 and the Grandview Theater & Drafthouse generally offer $8 admission, while tickets at the historic Drexel Theatre in Bexley range from $8-10. On Tuesday nights, the Gateway Film Center also offers $5 movies and free popcorn. The South Drive-In Theatre is typically $9.50 per person for adults (and less for kids) for weekend shows.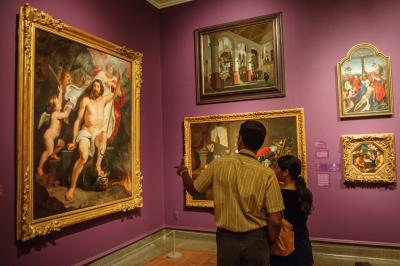 Get cultured
Many Columbus museums, galleries, theatres, and concert venues offer shows and exhibitions for free or affordable prices. Aside from regular admission, the Columbus Museum of Art is free on Sundays. General admission to the Wexner Center for the Arts is $8 for the general public. Admission to the Central Ohio Fire Museum & Learning Center ranges between $4-6 per person.
The productions from Actor's Theatre, performed outdoors in Schiller Park, are technically free, but it's helpful if you make a donation at intermission. And it's a lovely way to spend the evening, enjoying classic works on the stage.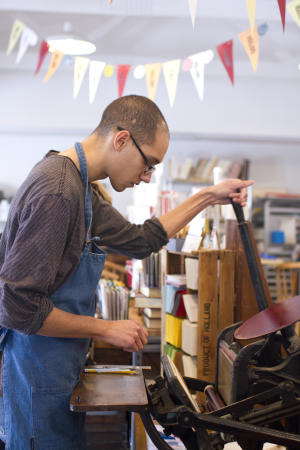 Get caffeinated on the Coffee Trail
Pick up a Columbus Coffee Trail passport and get to know local coffee shops! Order up a cappuccino or a pour over, try some iced coffee or a custom-made latte, and use the time to catch up with friends.
Take a tour
Celebrate Columbus' makers by experiencing their work first-hand. A tour of the Anthony Thomas Candy Company factory only costs $1-2 per person. The American Whistle Corporation in Worthington, which is the only manufacturer of metal whistles in the United States, is $5 per person. Or stop by Igloo Letterpress in Old Worthington, where you can build and bind your own book for $8 at the book bar.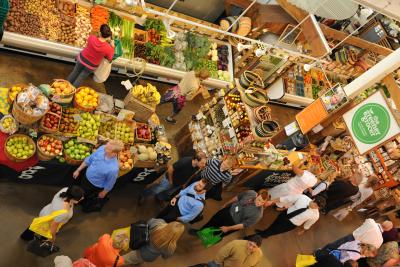 Dining out on a budget
Eating well doesn't have to break the budget. You can find plenty of delicious and filling meals for less than $10 around the city. Visit the historic North Market, where you can feast on global cuisines without leaving the city limits. Columbus also enjoys a healthy rotation of authentic taco trucks, where most dishes are priced between $2-10. You'll find trucks in almost every neighborhood.
You can also seek out great early happy hour deals, or indulge your sweet tooth for freshly made donuts. And don't forget a scoop of ice cream from Columbus' many ice cream shops!
What's your favorite activity in Columbus under $10?