Nothing says, "We appreciate you!" like a surprise pizza party. That's why on Friday, May 21 (a.k.a. National Pizza Party Day), we partnered with Donatos to spread the love to Columbus organizations that continue to go above and beyond for our community. While there are countless organizations that deserve to be celebrated in our city, we selected three to recognize this #NationalPizzaPartyDay, including the Greater Columbus Convention Center, Franklin County Children Services and Columbus Metropolitan Library.
These organizations faced hardships during COVID-19, so we surprised their staff with over $100 in gift cards for their hard work and resilience. 
Here's how they responded…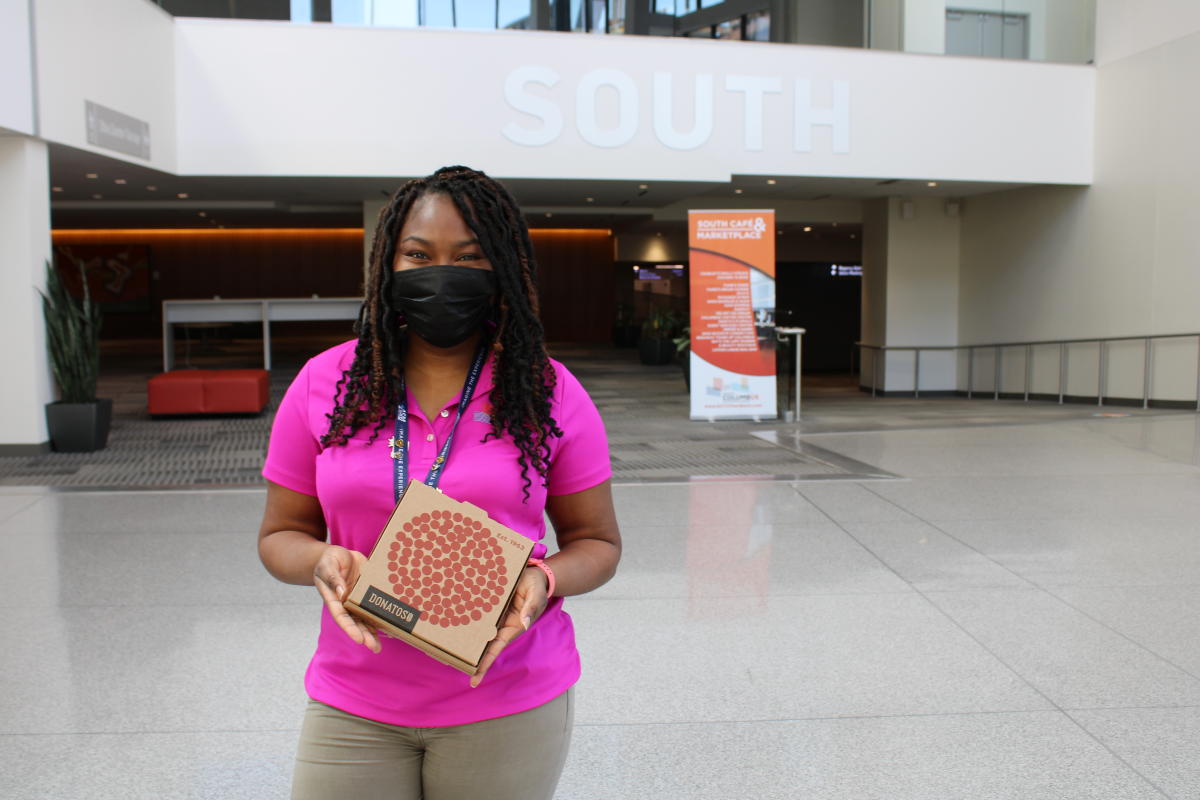 "Celebrating with pizza is always a hit and it's a great reminder of how far we've come, and how amazing our staff has been through these times. We are ready for GCCC 2.0 and beyond!" – Leslie Nutter, Sales & Marketing Coordinator 
"At the Greater Columbus Convention Center (GCCC), we have come a long way from the early and dark days of COVID by thinking outside the box and reimagining the opportunities present, as we took concepts to action and turned event ideas to implementation. The accomplishments of the GCCC team helped to activate our facility in a safe way and let the public know we are still here and can operate events safely during COVID and beyond. 
Thank you for the support from Experience Columbus and Donatos! The GCCC staff looks forward to and embraces what's to come for our industry and the next phase of GCCC 2.0" – John Page, General Manager 
Franklin County Children Services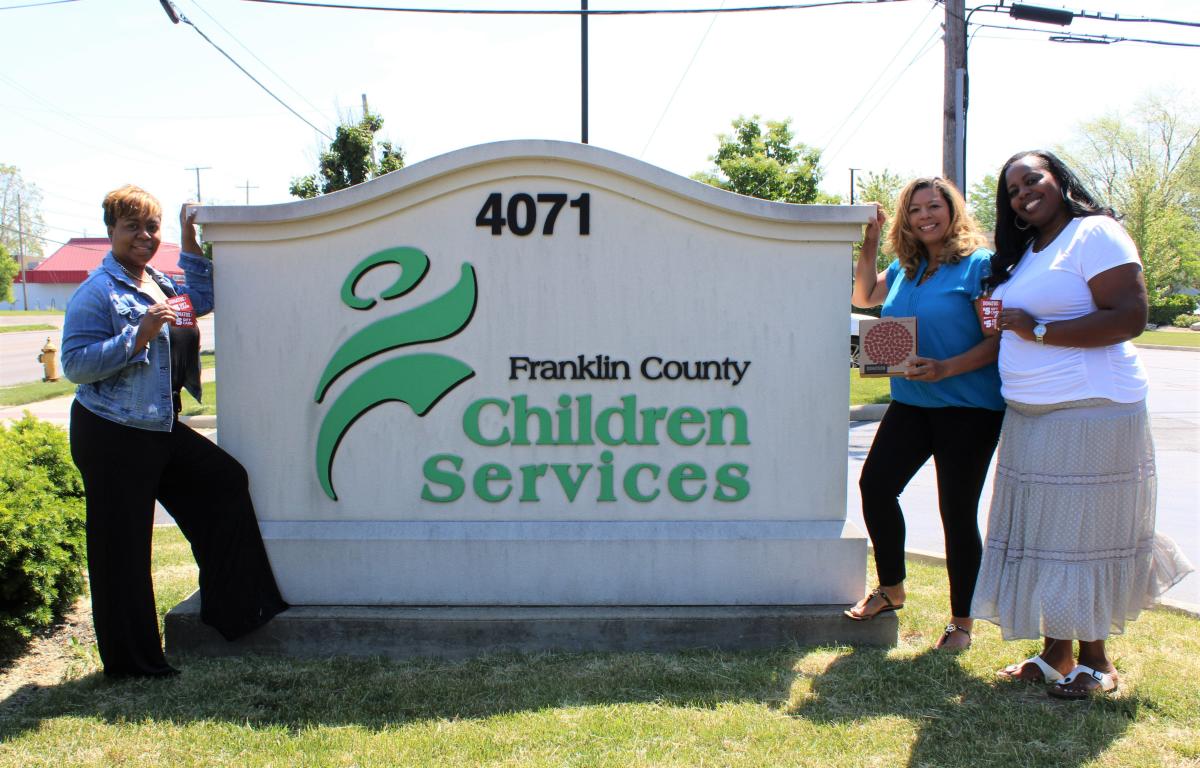 "The gift of pizza certainly put a smile on my face. Thank you for valuing the important mission at Franklin County Children Services and for the continued support." – Leesa Evans, Friendship Program Coordinator 
"Franklin County Children Services employees are dedicated to the mission of protecting children by strengthening families. We truly appreciate Donatos and Experience Columbus honoring our employees with pizza!" – Tonishia Stills, Family Services Supervisor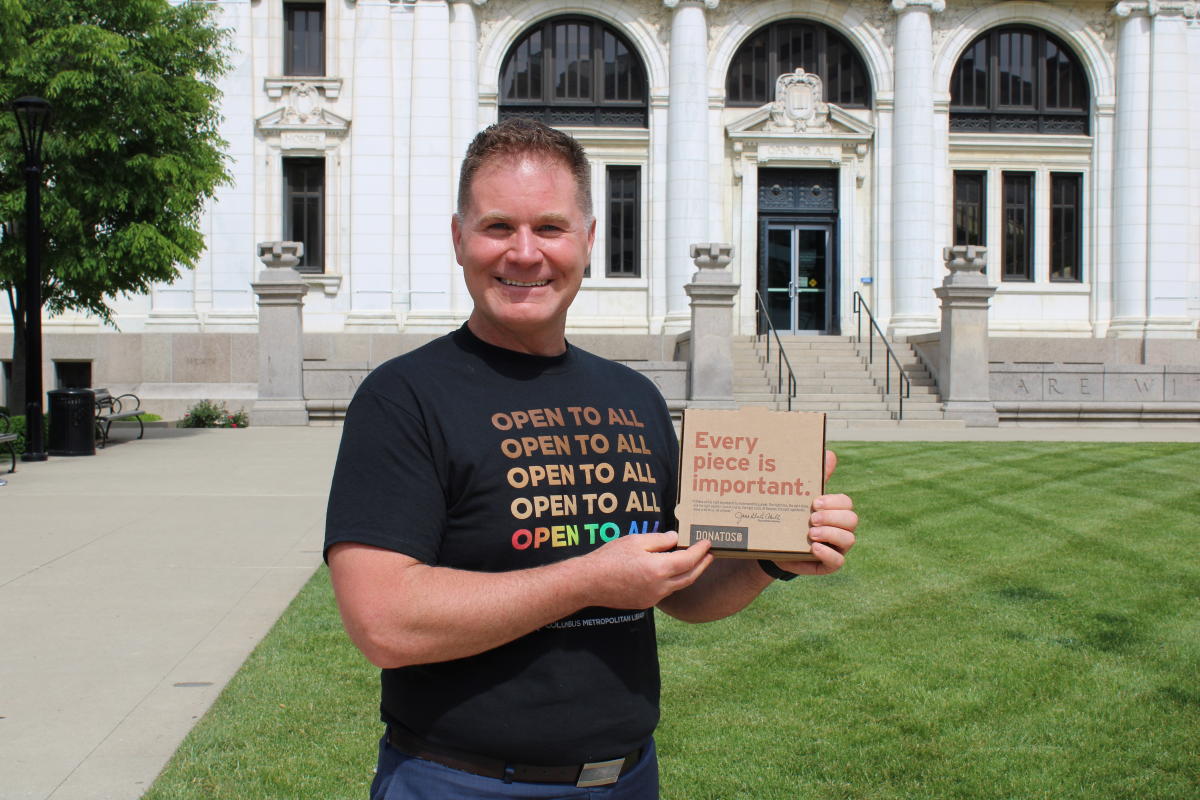 "There's no better way to celebrate National Pizza Day than eating fresh pizza. Columbus Metropolitan Library thanks Donatos and Experience Columbus for giving many of our staff the opportunity to reconnect and re-energize over this joyous comfort food." – Gregg Dodd, Director of Marketing 
 
Thank you to our amazing community partners!
 
In Columbus—and at Donatos— we believe every piece is important. We are proud to recognize the organizations and employees who continue to live forward, long after COVID-19, and make our city so special. We hope you enjoyed your pizza parties! 
If you're interested in joining the incredible team at Donatos, visit their website for opportunities in Columbus and throughout Ohio.