With school taking place partially at home this fall, getting out on the weekends will be more important than ever.
As temperatures begin dropping into comfortable levels, now is the perfect time to get out and explore new offerings and events at our city's top attractions, each allowing plenty of space for social distancing and doing a great job enforcing health and safety measures to prevent the spread of COVID-19 as signatories of the Live Forward Pledge.
Be sure to check each attraction website before you go as hours and admission processes may change.
As seen on National Geographic's "Secrets of the Zoo," the Columbus Zoo and Aquarium is home to more than 9,000 animals representing 650 species from around the globe. Their signature fall event is the "merry-not-scary" Boo at the Zoo that promises fun for the whole family. The Zoo's various regions get dressed up for the spooky-kooky Halloween event of heroic proportions. Taking place the weekends of Oct. 16-18, Oct. 23-25 and Oct. 30-Nov. 1, this tradition might look a bit different than in previous years, but families can still expect plenty of candy and superhero appearances to surprise and delight. Even better, there is no cost beyond regular admission fees.
Plus, don't forget about the new Adventure Cove region that opened this summer. A state-of-the-art sea lion and seal habitat comes to life with a unique glass-encased underwater viewing tunnel as well as an amphitheater offering daily shows. As Jungle Jack Hanna's home zoo, Adventure Cove is also be the new site of his Animal Encounters Village.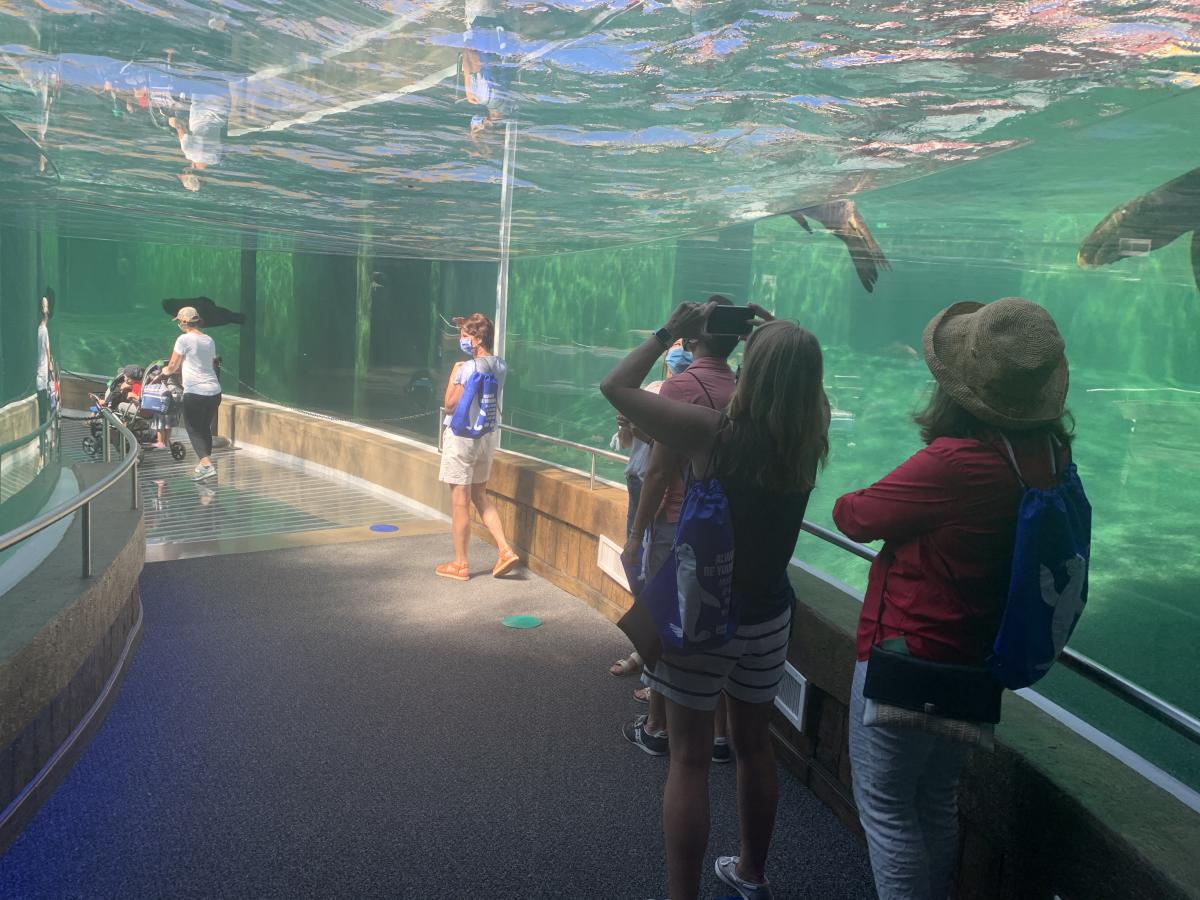 The 90-acre Franklin Park Conservatory and Botanical Gardens is especially lovely in the fall, when their annual Harvest Blooms exhibit transforms the grounds into an otherworldly autumn landscape of hundreds of pumpkins, heirloom gourds, colorful mums and various foliage cascading throughout the gardens. The vibrant sea of color makes the perfect backdrop for jack-o-lanterns and many special events take place each year to help kids experience the magic created by numerous pumpkin displays. Late October evenings light up with special event Pumpkins Aglow!
This fall will be a special time to visit the Conservatory because in addition to the beautiful Harvest Blooms, the Paul Busse Garden Railway exhibit is on display through Jan. 6, 2021. Busse is a household name in the botanical garden world, but some might not know that he actually he began his career in Columbus and got his first big break during AmeriFlora '92, the event that helped establish Franklin Park Conservatory. Featuring 1,122 feet of miniature train tracks that weave through gardens, over visitors' heads and alongside waterfalls as they travel from one whimsical scene to the next, this exhibit is unlike any others ever created as it features a giant enchanted tree inspired by California redwoods, inside of which guests can explore and discover a magical scene hidden within. The experience is accompanied by fantastical villages and thematically designed horticultural landscaping that help bring fairytale magic to life.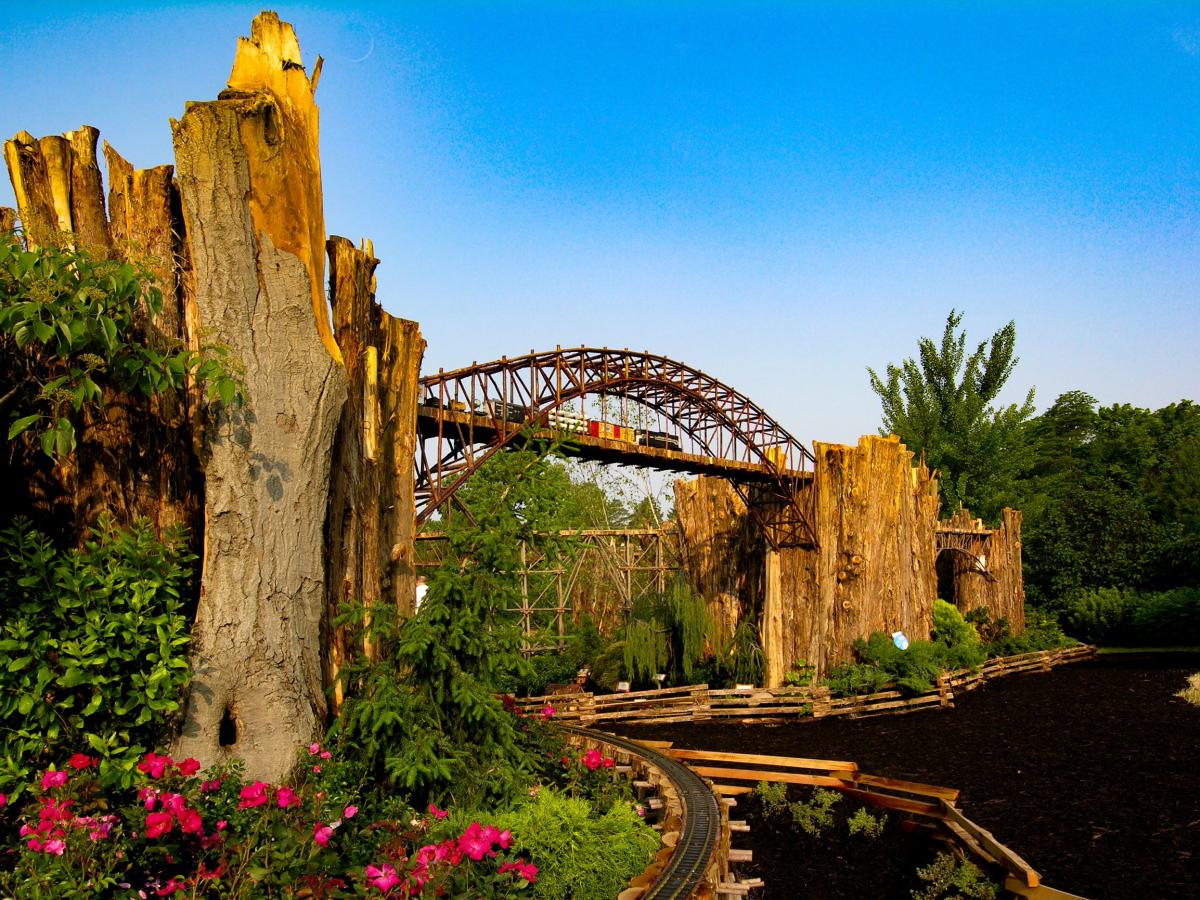 Columbus' National Veterans Memorial and Museum (NVMM) is the only place in the country that honors all veterans, from all eras of conflict and branches of service, under one roof. The more than 50,000-sq.-ft. facility is situated on downtown Columbus' Scioto Mile riverfront and directly adjacent to the museum sits a 2.5-acre Memorial Grove, designed for contemplation and reflection upon the museum experience.  
To accompany its permanent exhibitions, NVMM has extended its "So Ready for Laughter: The Legacy of Bob Hope" through January 2021. Additionally, debuted a new special exhibit – We The People: Portraits of Veterans in America. On display through January 2021, We The People will feature portraits from Mary White, a watercolor artist from Cleveland.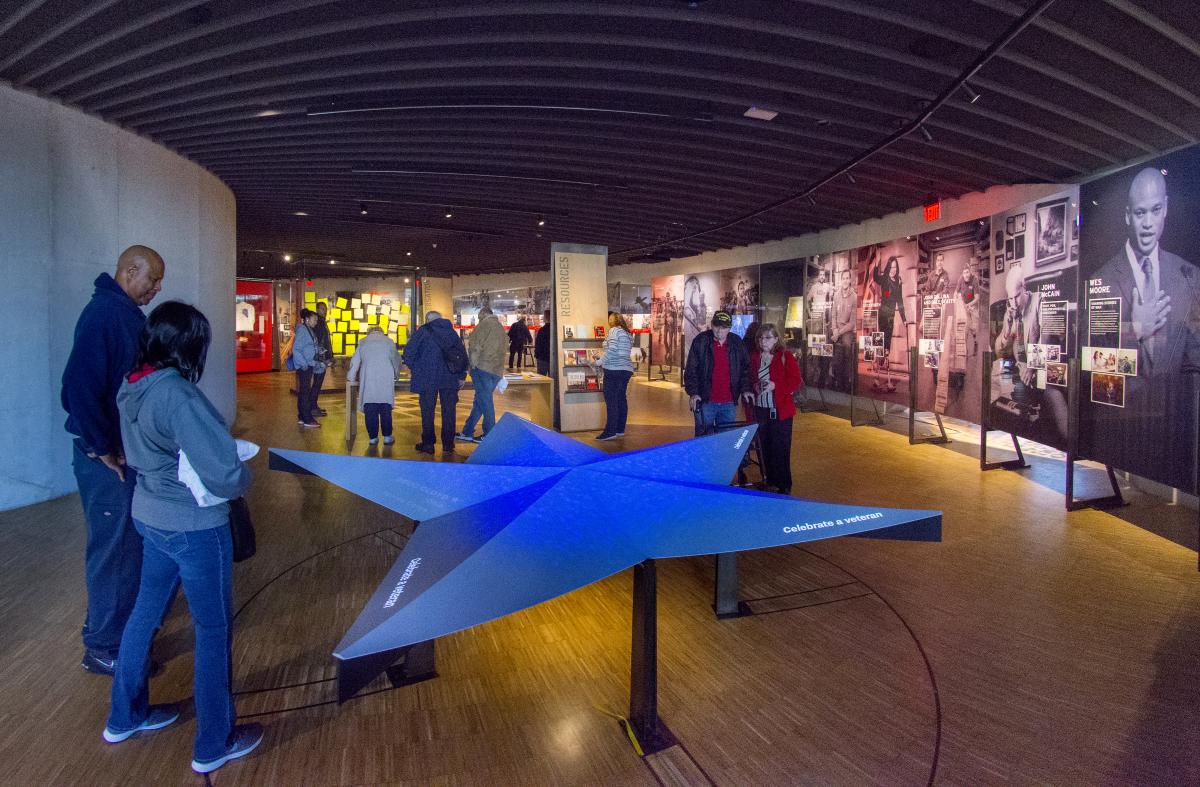 The Columbus Museum of Art (CMA) houses some of the best work from the 19th and 20th centuries. Currently, the groundbreaking "Art After Stonewall" exhibition remains on display through Oct. 4. Named one of the top art exhibitions of the decade by Art News, "Art After Stonewall" was curated by the Columbus Museum of Art to commemorate 50 years since the Stonewall riots and features more than 200 works of art that explore the impact of the LGBTQ Civil Right movement on the art world. To celebrate its final weeks on display, CMA is hosting an artist from the LGBTQ community to create live work in the garden every Thursday. Loud and Proud Thursdays in the Garden allow guests to enjoy socially distanced dining at Schokko Cafe, live art-making and signature cocktail Off the Wall, straight from the original Stonewall Inn's menu. Seating is based on a first-come, first-served basis. Timed admission tickets for Art After Stonewall should be reserved in advance.
Beginning in November, CMA will have a new exhibit highlighting the art and journals of Columbus' own Aminah Brenda Lynn Robinson. Robinson left her home to CMA upon her passing, and The Aminah Brenda Lynn Robinson Legacy Project preserves and presents the work the MacArthur Award recipient with stunning colorful works and engaging textures and imagery that teach children how art can tell the story of their home, neighborhood and upbringing. On display until Oct. 2021, there will be many interactive elements to this highly anticipated exhibit.