This holiday season, give yourself the gift of a break and let one of these Columbus restaurants make dinner while you make memories with your loved ones.
101 Beer Kitchen is offering everything from appetizers to meal packages (including breakfast foods!) and a special beverage this year. Save yourself some stress and select from a wide range of delicious food options here.
Order by: Dec. 18
Pick-up: Dec. 24
Family-owned and operated Italian market Carfagna's has all the classic comfort food you need for your holiday this year! They're offering several different "feast" options, including Chicken Parmigiana Italian Feast, Beef Tenderloin Feast, and a Lasagna Feast. Get the details here. 
Order by: Dec. 19
Pick-up: Dec. 24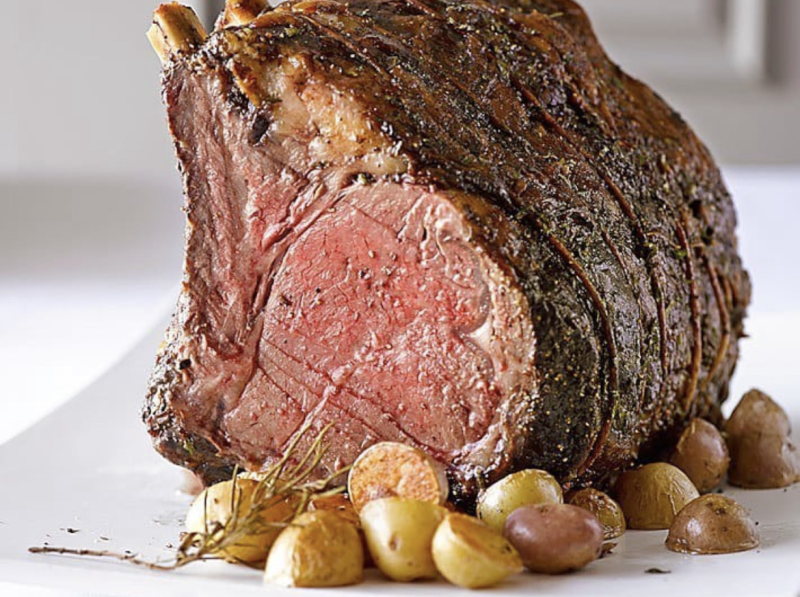 Get anything and everything you need this holiday season with Cameron Mitchell's "Holiday In a Box." They even offer centerpieces, wine, and desserts for purchase. Check out all the options and place orders here.
Order by: Dec. 15 
Pick-up: Dec. 23
This year, choose from options based on the type and amount of food you need for your gathering - from snacks (such as a charcuterie board + bacon) to brunch (including crème brulee French toast + egg frittata), from heavy hors d'oeuvres to a full buffet, Blue and Fig is prepared to make all your foodie dreams come true. Order here. 
Order by: Five or more days out from chosen pick-up date
Pick-up: M-Sat. weekly through Dec. 23 (times vary depending on the day)
With choices for serving four or serving ten, you'll have all the food you need for however many loved ones you're celebrating with this year. From delicious entrees like au jus, chicken piccata, and lasagna, you can add on a variety of sides. Don't forget to peruse additional menu items, like a charcuterie board and your own holiday cannoli-making kit! View the menu and place your order here. 
Order by: Dec. 17
Pick-up: Dec. 23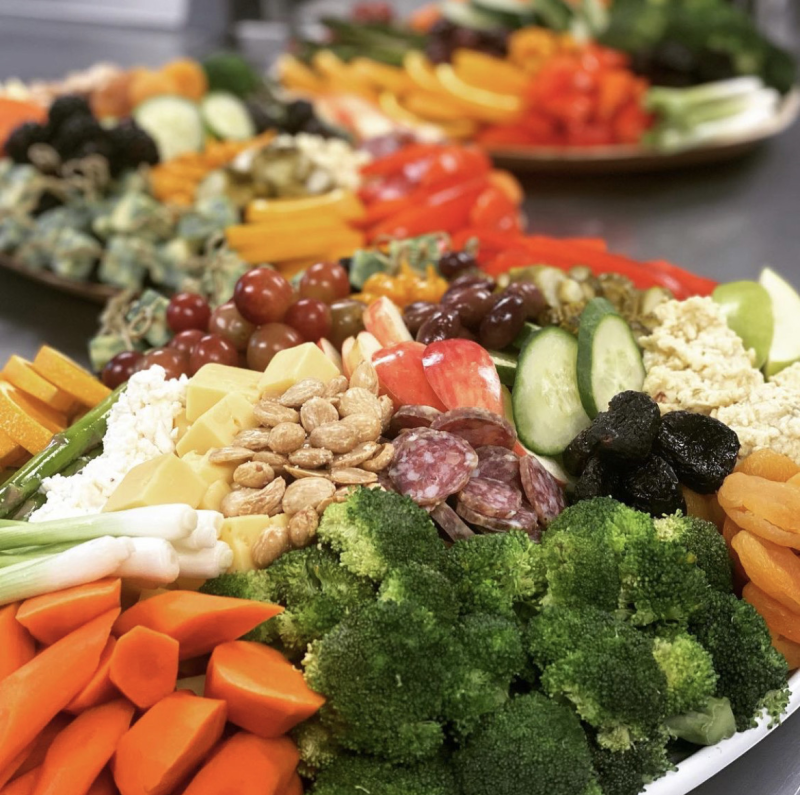 La Chatelaine's holiday menu allows you to take your taste buds on a trip to France without leaving the house! Pick up some of their traditional French entrees this year to treat yourself and your loved ones, because these sous vide options are a delicious way to celebrate the season. To get started, choose the location closest to you – Upper Arlington, Worthington or Dublin – under the Online Ordering tab here.
Order by: Dec. 19
Pick-up: Dec. 20-24  
From brisket and prime rib to a variety of sides, let a James Beard Award nominee handle your Christmas Eve dinner this year by ordering from Ray Ray's Hog Pit. Pick-up locations are in Westerville and Clintonville. Order here.
Order by: Dec. 20
Pick-up: Dec. 24 
This year, enjoy Christmas with a prime rib celebration from McCormick & Schmick's. With several sides included, you can't go wrong with this tasty set-up. Serves four. Get the details here. 
Order by: Dec. 20
Pick-up: Varies, inquire upon placing order