Columbus loves a good burger – just look to local favorites like Thurman Cafe, Ringside Cafe, The Rossi and Northstar Cafe. That burger love is being taken to a whole new level with Preston's, a burger shack that's grown to three separate locations across the city.

Preston's is a concept developed by Columbus chefs Matt Heaggans and Catie Randazzo. The two have collaborated on several projects, and are in the process of building a restaurant in the Brewery District called Ambrose & Eve. Preston's, which takes its name from Heaggans' grandfather, started as a pop-up in the Brewery District and has grown to multiple other locations: inside Woodland's Backyard in Grandview, and as a roving food truck parked Wednesdays and Sundays at Seventh Son Brewing.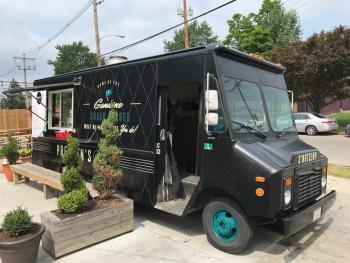 So what's the draw with Preston's? The chefs have crafted a burger that hits all the right notes: a smash-grilled burger made from Ohio beef, American cheese, crisp lettuce and pickles (plus Ohio tomatoes when they're in season), and a special sauce that ties it all together.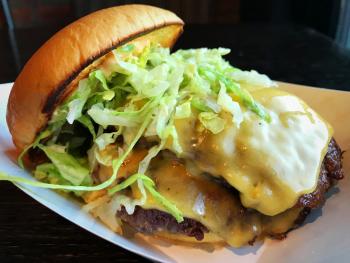 In addition to burgers, Preston's offers creative versions of your favorite bar snacks: jalapeno poppers, cheese curds, salt and vinegar fries, potato skins, you name it.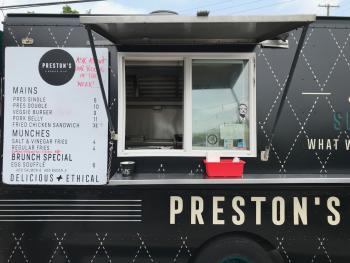 And the main menu goes beyond just burgers. Again, all the classics are represented, from fried chicken sandwiches to chicken wings, a fish filet sandwich to coney dogs, a braised pork belly sandwich to a spicy and vinegary hot chicken sandwich.

You can find their full menu at the Woodland's Backyard location. The spacious venue is a full bar that's good for gathering, catching up on the latest sports, and playing games.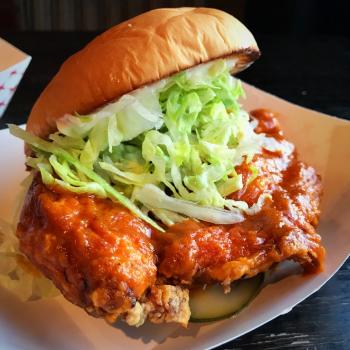 Located in Italian Village, Seventh Son is loved for its roster of creative beers, from brown ales to IPAS, saisons to stouts. The brewery regularly hosts some of the city's best food trucks; including Preston's, which camps out for Wednesday dinner and Sunday brunch.
Where to find Preston's:
Woodland's Backyard: 668 Grandview Ave., Grandview
Seventh Son Brewing: 1101 N. Fourth St., Italian Village