Columbus's Black history is rich and unique and what better time to explore some of the historical places that remain today than during Black History Month?
We've rounded up some of the best places to visit this Black History Month in Columbus.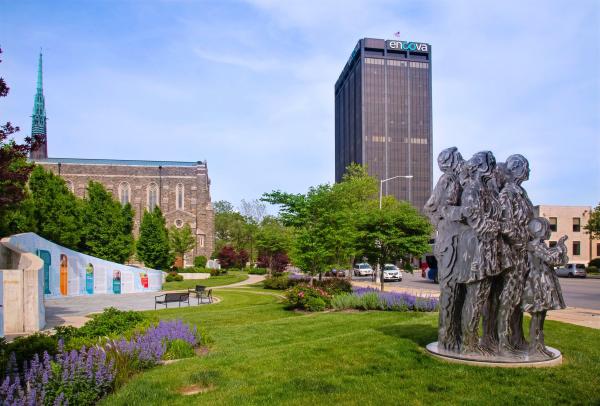 Photo credit, Randall Shieber
Washington Gladden Social Justice Park
Washington Gladden Social Justice Park was first dedicated in 2018 and is considered the first social justice park in the United States. On permanent display is the award winning art piece, Our Single Garment of Destiny sculpture. based on a letter written by Dr. Martin Luther King Jr. Due to the structural design, this piece becomes nearly invisible from the side.
Visit Washington Gladden Social Justice Park at 404 E. Broad St., Columbus, OH 43215. Learn more.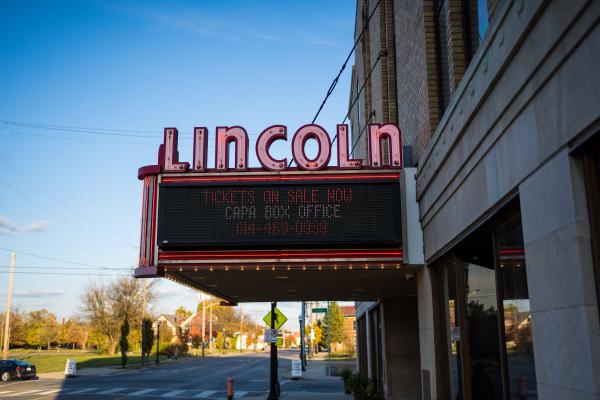 The Lincoln Theatre
The Lincoln Theatre opened in 1928 on Thanksgiving Day. A landmark in black and jazz history. Its establishment helped meet the black community's need during segregation—originally opening under the name of The Ogden and a theater for vaudeville entertainment. Owned and operated by James Al Jackson and James Williams, both successful entrepreneurs in the black community. From the 1930s to the early 1960s, the east side community was known nationally as a major jazz center. Notable appearances were made by James Brown, Miles Davis, and Columbus native Nancy Wilson.
Today The Lincoln Theater is a cultural icon committed to transforming the lives of diverse communities through the joy of multi-ethnic, multi-generational, and multi-purpose arts and education.
You can visit The Lincoln Theatre at 769 E. Long St. Learn more here.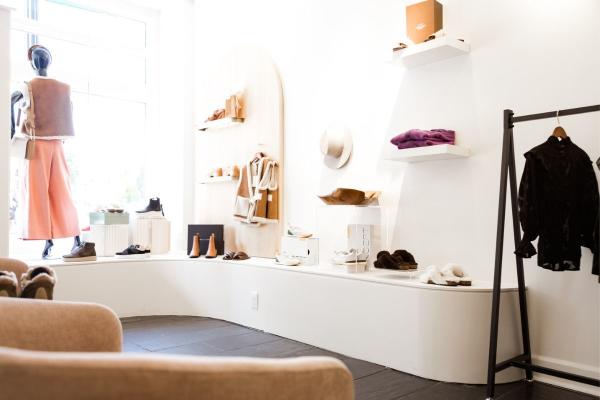 Pivot Boutique is a woman-owned, Black-owned business in the Short North Arts District.
Columbus' Black-Owned Businesses
One of the most direct and sustainable ways you can support Columbus' Black community is by shopping local, Black-owned businesses. Black business owners are thriving in our city in every sector from retail to automotive and everything in between. Explore our list of Black-owned businesses to support in Columbus.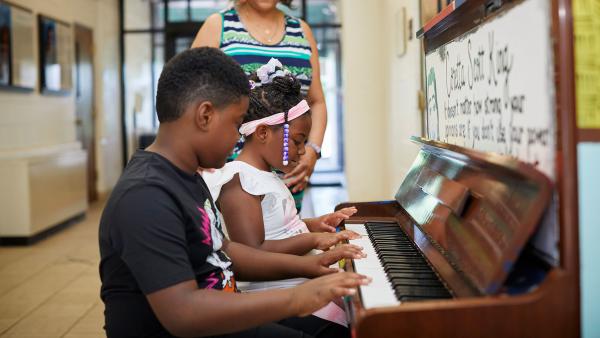 The King Arts Complex in King-Lincoln.
The Mayme Moore Park & The King Arts Complex 
Named after "the Mother of the Columbus Branch of the NAACP," Mayme Moore spent her lifetime in service. Moore stood alongside Dr. Martin Luther King Jr. in Washington, D.C., as he delivered his memorable "I Have a Dream" speech. The park is used as a neighborhood park for community gatherings, activities, and celebrations. One of its popular events occurs every Thursday during the summer months, called the Annual Heritage Music Festival.
The King Arts Complex opened in March of 1987 and is located on the Near East side of Columbus, one of the oldest areas of African-American life in the city. Serving as a major anchor for development in the King-Lincoln District, The King Arts Complex is an oasis for cultural and educational activities as well as a community facility for special events.
Visit Mayme Moore Park at 270 Martin Luther King Jr. Blvd and learn more about The King Arts Complex here.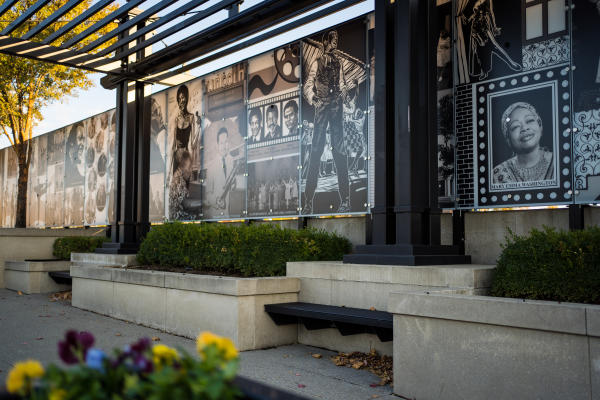 The Long Street Cultural Wall on the Near East Side in Columbus.
The Long Street Cultural Wall
The Long Street Cultural Wall is an artistic commemoration of Columbus' African-American heritage. This immersive and historic display serves as a powerful testament to both the diversity and also the creativity of Columbus' local art scene.
Visit the Long Street Cultural Wall at 5 E Long St, Columbus, OH 43215.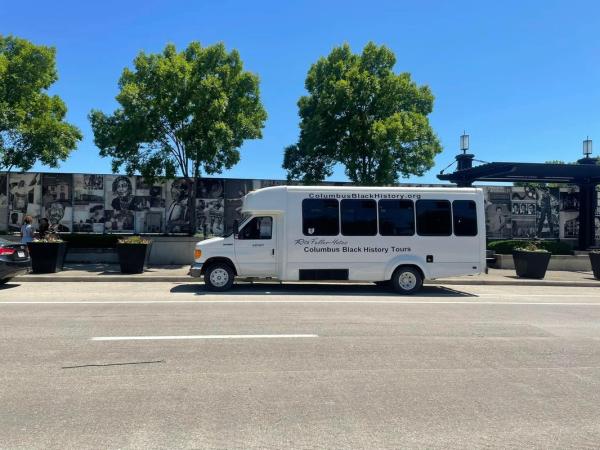 Columbus Black History Tours take guests on a 90 minute tour of the city's rich Black History.
Columbus Black History Tours
Columbus Black History Tours is the perfect learning tool for historians, history buffs, or first-time visitors to Columbus. It helps to explain Columbus's rich black history and culture. Each rider can experience two different tours with a minimum of forty places to see, touch and discuss. CBH Tours are unlike any history tour you have ever experienced; the tours are engaging, energetic, and knowledgeable. Each tour timeframe is ninety minutes long, and video and music are a part of the journey.
Learn more about Columbus Black History Tours and book your experience here.