Disc golf is a popular game – sometimes also called "frolf" – that blends frisbee and traditional golf and has continually been gaining competitors in recent years. There is even a day that pays homage to the game - National Disc Golf Day - celebrated the first Saturday every August. For anyone who is unfamiliar, players compete by tossing a disc from a tee area toward a basket, and the score is tallied by how many throws it took to reach the target. Just like traditional golf, the lowest score wins.
However, unlike traditional golf, and one of the most appealing things about disc golf in comparison is that most courses are FREE to the public. As many disc golf courses are in public parks, you generally do have supply your own equipment, but again, it's much more affordable than traditional golf, and there is a great spot called Disc Golf Mart (1971 Riverside Dr.) offers more than 1,000 discs for sale as well as the latest accessories.
In Columbus, there are a number of great options for all skill levels, so whether you're looking to try the sport for the first time or mix up your regular routine, we've rounded up a few of our favorites below.
Blendon Woods Disc Golf Course
4265 E. Dublin Granville Rd.
This 18-hole course in Westerville is a fantastic option for beginners, as the holes are shorter than most courses, it's very well marked and it has a good mix of hold arrangements to get a feel for the game. Plus, it has a warm-up area with a few baskets available for practice. While this course isn't free, it has a nominal fee of $1.50/round or $4.50/day that helps maintain the course. Plus, if you aren't ready to commit to your own disc you can rent one for just $1 from the pro shop.
Griggs Reservoir Disc Golf Course
2933 Riverside Dr.
Built alongside the Scioto River, this 18-hole course is a good option for intermediate play. While the river factors into a few holes, it's a largely open course with a few wooded fairways sprinkled in. While there aren't any discs available to rent, Disc Golf Mart is just up the road from this course!
Ohio State University Disc Golf Course
1992 Kenny Rd.
Another great 18-hole course for intermediate players. Though it tends to be less busy than the Griggs Reservoir course as far as other players go, it is on the bustling Ohio State campus in an area where many recreation activities take place, so common courtesy must prevail when taking on this option.
Brent Hambrick Memorial Disc Golf Course
4151 Central Collect Rd.
Offering 27 holes, this course on Hoover Dam is a true championship course well-known among the disc golf community and site of many tournaments. Diverse conditions are the name of the game here, with some holes wide open, offering beautiful views of the water, and other holes tucked among the woods.
Lobdell Reserve Disc Golf Course
5475 Battee Rd.
Located a short road trip from the city in Alexandria, this is a great option for those who have made their rounds in the local courses and want some new scenery. With 18 holes, the course is mostly open and very well maintained.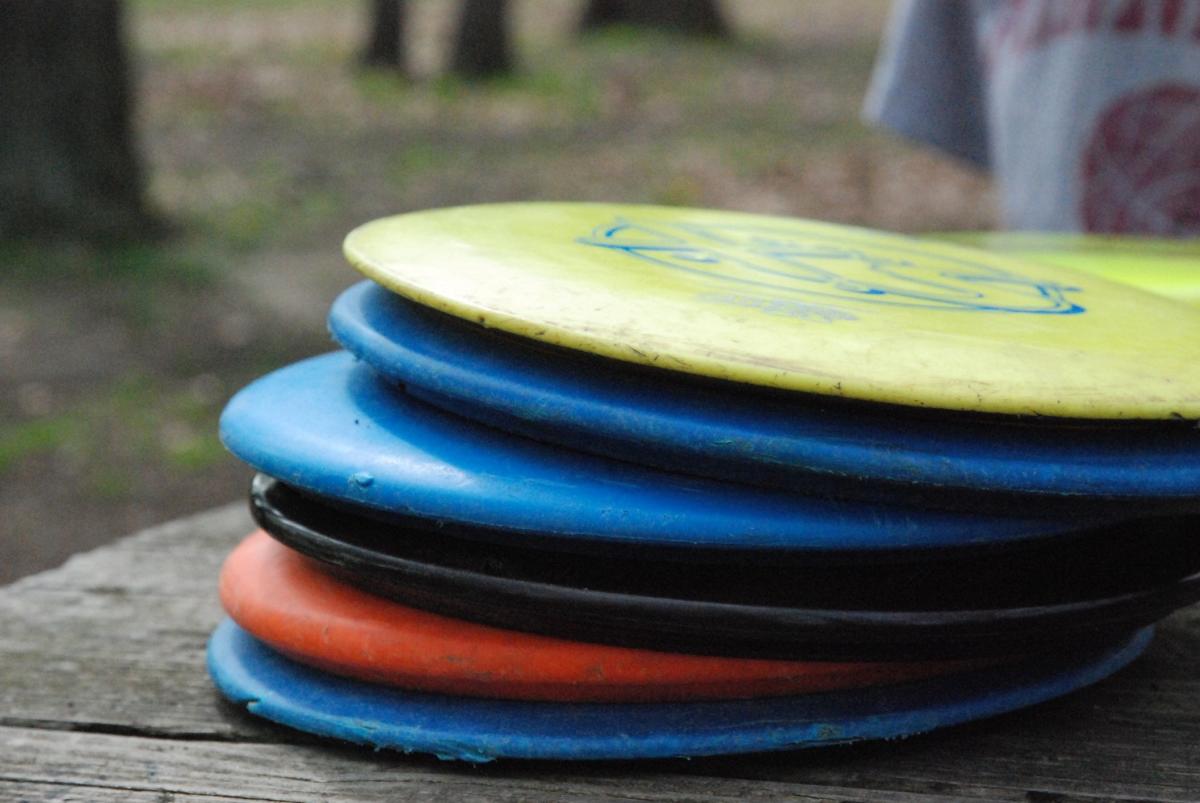 Parting Pro Tip: Be sure to write your name and number on your disc in case it gets lost in the woods! And, if you find someone else's lost disc, be sure to reach out if they've included their info on it.
Check out these other outdoor activities: