Columbus is built on the inclusivity, acceptance and celebration of all people who call it home. Support and allyship of the LGBTQ community in our city have been thriving for several decades and as the season of giving approaches, we want to highlight some of the organizations making it all happen. 
Here are some of the fantastic Columbus-based organizations to which we can give back this season and beyond.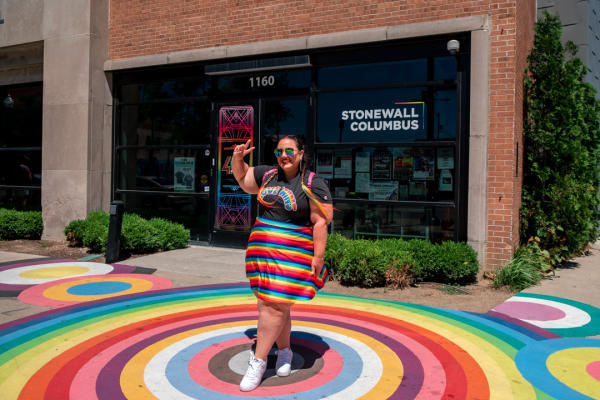 Stonewall Columbus
Stonewall Columbus was founded in 1981 to increase the visibility and acceptance of the LGBTQ+ community in Columbus and beyond. In its 41-year history, Stonewall has put on various programs that benefit the Queer community of Columbus including educational workshops, community groups and Columbus Pride. Stonewall also put together a system of business listings that are LGBTQ+-friendly called The Lavender Listings. However, their programs and services would not be possible without community support.
When it comes to giving, there are several ways to support Stonewall. Supporters can join Stonewall Columbus as a member with several levels to choose from. If you're interested in donating your time, Stonewall is always seeking to fill volunteer shifts at their welcome center desk and needs volunteers leading up to Columbus Pride every June. Learn more about how you can get involved, here.
LEAP (LGBTQ+ Entrepreneurial Accelerator Program)
LEAP's mission is to educate and empower members of the Columbus LGBTQ+ community to become successful entrepreneurs. LEAP puts on regular networking events and offers a 12-module development program at no cost to participants.
You can support LEAP's initiatives by becoming a sponsor (price points range between $1,000-$10,000 annually). LEAP also enlists LGBTQ+ businesspeople and allies to join their team of mentors to help facilitate their programming. You can learn more about LEAP, here.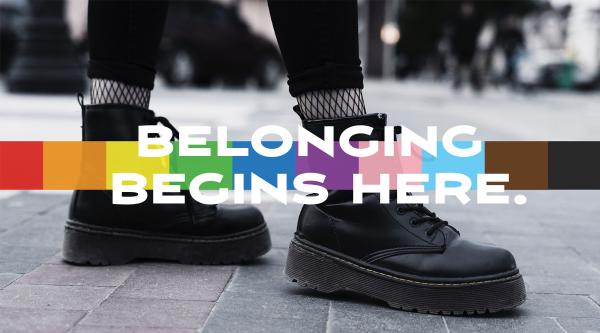 Kaleidoscope Youth Center
The Kaleidoscope Youth Center offers support and programming for Columbus area LGBTQ+ youth ages 12-20. Kaleidoscope's offerings include housing support, counseling, and access to technology and art supplies through their drop-in hours at the center. Kaleidoscope also offers educational classes and consultations to youth-serving organizations to equip them to best affirm LGBTQ+ constituents.
You can support Kaleidoscope by volunteering at their events* including Other Prom, Bar-B-Queer, The Unity Soiree and more. Donations can also be made in a one-time gift and monthly payment. You can also sign up for their Employee Giving Program. Learn more about how to get involved here.
*All Kaleidoscope volunteers must pass a background check.
Buckeye Region Anti-Violence Organization
The Buckeye Region Anti-Violence Organization (BRAVO) is a division of Equitas Health and works to eliminate violence perpetrated on the basis of sexual orientation, gender identity, intimate partner violence, sexual assault and stalking through prevention, education, advocacy, documentation and survivor services. BRAVO's services include free legal office hours, training and outreach, crisis intervention and more.  
You can volunteer with BRAVO as a HelpLine advocate*, fundraising specialist, or assist with the program's outreach and advertising. You can also directly to BRAVO through Equitas Health's website. Learn more about BRAVO and how you can get involved, here.
*BRAVO HelpLine advocates require a 40-hour advocacy and supplemental LGBTQ cultural competency training.
If you're looking for other ways to support the LGBTQ+ community, consider shopping at these LGBTQ+-owned businesses in Columbus and stay up to date on the latest news by subscribing to our Out In Cbus newsletter.