Diversity Apprenticeship Program (DAP)
The application for the Diversity Apprenticeship Program is now open! Apply below before it closes on Friday, September 23rd!

PROGRAM SUMMARY
Columbus is a vibrant city, but racially diverse talent and leadership are vastly underrepresented in the travel and hospitality industry. In order to more truly reflect the community we serve, while also taking initiative to combat underrepresentation and lack of equity in the industry as a whole, Experience Columbus and the Greater Columbus Sports Commission launched the Diversity Apprenticeship Program (DAP) in collaboration with Tourism Diversity Matters. DAP — the 2022 recipient of PRNEWS' Social Impact award — provides a paid, hands-on opportunity for those who identify as BIPOC (Black, Indigenous, Person of Color) in travel industry organizations and businesses. 

Upon successfully completing 600 working hours over a period of six months, we're proud to say that the apprentice(s) will be offered a full-time, manager-level position or higher at a participating partner location. DAP is a significant step toward Experience Columbus' goal of equity and greater representation, and we couldn't be prouder to have created this robust program in our city.

APPLICANT EXPECTATIONS
To apply for the Diversity Apprenticeship Program, the applicants should meet the following criteria:
Self-identify as BIPOC (Black, Indigenous, Person of Color)
Be at least eighteen (18) years of age
Provide an official/unofficial copy of their high school/GED or college transcript
Commit to 600 working hours (not to exceed six (6) months)
Availability to start mid-September, work 30–40 hours per week, and the ability to work Monday–Friday, 8 a.m.–5 p.m.
Adhere to the organizational policies and procedures of Experience Columbus and any additional participating partners
Have an interest in the hospitality/travel/tourism sector

HOW THE PROGRAM WORKS
| | |
| --- | --- |
| | Potential candidates will complete a phone and in-person interview. |
| | |
| --- | --- |
| | If selected, the apprentice will be asked to complete a background check. |
| | |
| --- | --- |
| | Apprentice is hired by Experience Columbus, but works most of their hours in one host location for 6 months, or 2 host locations for 3 months each, or 3 host locations for 2 months each, while earning $17/hour. |
| | |
| --- | --- |
| | Upon successful completion of the program the apprentice will be offered a full-time, manager-level position or higher, at one of the participating partner locations. |
MEET OUR CURRENT COHORT
Check out our past cohorts here!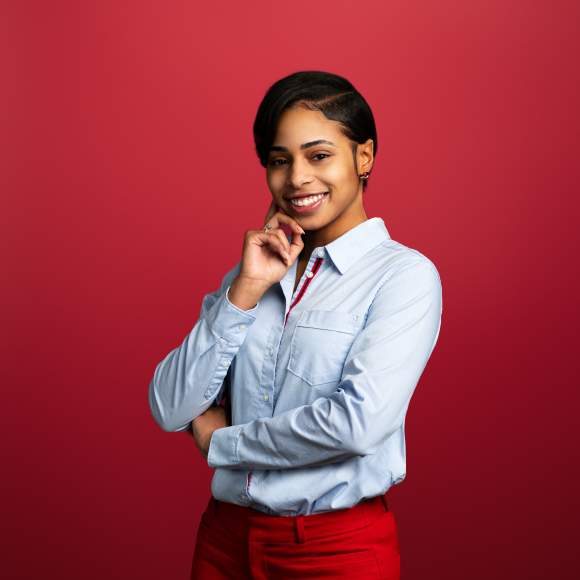 Karis Hall (she/her)

Host Site: Hilton Columbus at Easton
Karis earned her Bachelor's of Science in Business Administration with a concentration on Operations Management at The Ohio State University. She also obtained a minor in Hospitality Management, which led her to find her passion in hotels through internships. Ultimately, Karis would like to become a hotelier but as of now she is enjoying learning firsthand what it takes to create the ultimate guest experience while maintaining a sustainable business. When Karis is not focused on professional development, she is spending time with family and friends or traveling to explore something new.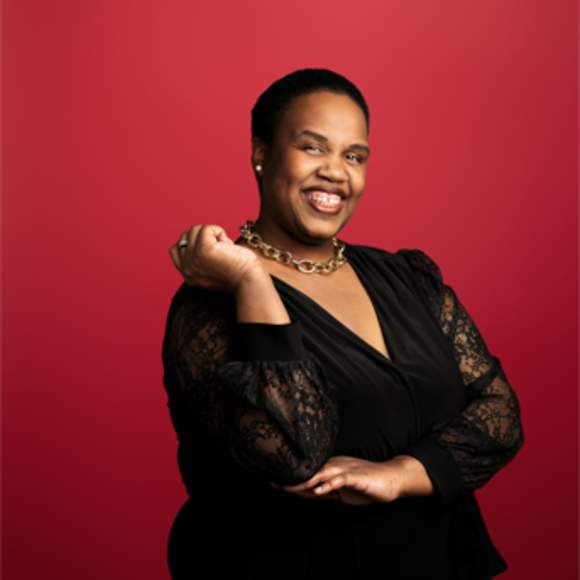 Kristina Kimbro, CTA (she/her)

Host Sites: COSI, Franklin Park Conservatory and Botanical Gardens
Kristina has always had a passion for meeting and interacting with new people of all ages. Before joining the Diversity Apprenticeship Program, Kristina was a Special Education teacher for kindergarten and first grade students at KIPP Columbus Primary School. Prior to working for KIPP, Kristina was a youth counselor for Carnival Cruise Line, where she enjoyed meeting people from all walks of life and helping to provide the best vacation for families and their young children. Kristina graduated from North Caroline A&T State University, where she received her Bachelor of Science degree in Child Development and Family Studies. In her free time, Kristina can be found spending time with her parents and her amazing 1-year-old daughter, taking cruises, and having picnics in the park on beautiful days.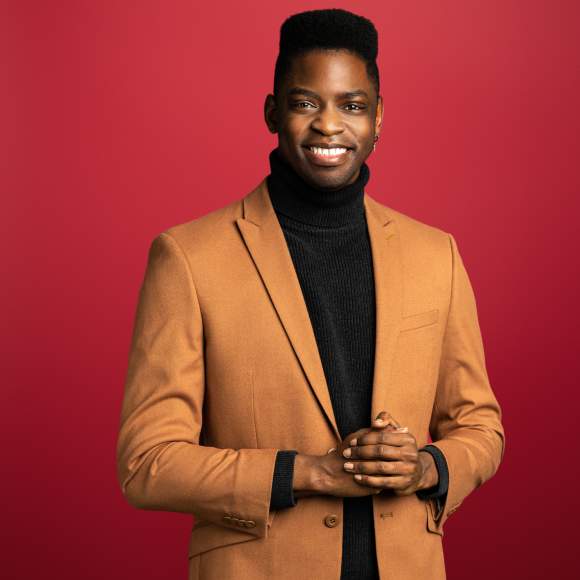 Narada Myers, CTA (he/him)

Host Site: Cameron Mitchell Restaurants (Budd Dairy)
Narada is well versed and an adaptable individual. Before joining the Diversity Apprenticeship Program, Narada began his professional journey in marketing and company branding. From Digital Marketing to Public Relations, he is branching out and developing the knowledge necessary to be successful in all aspects of Marketing. Prior to pursuing his love for marketing, he worked in the restaurant/hospitality industry for over 10 years. With that experience, he loves interacting and connecting with others. Moving forward he wants to combine all his experience and knowledge to help others grow and succeed.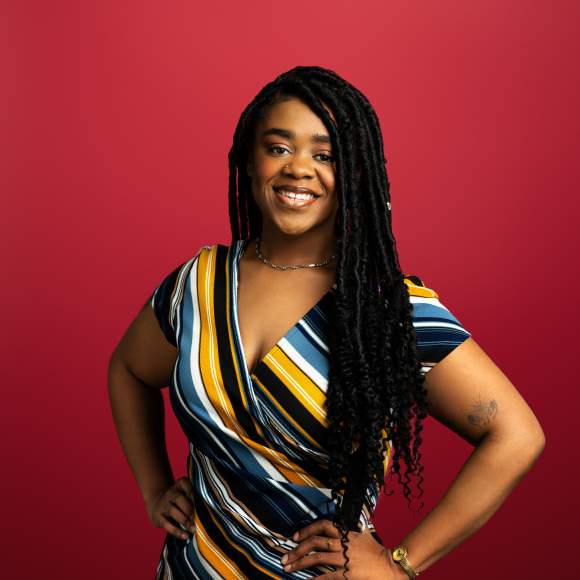 Nashwa Bawuah, CTA (she/her)

Host Sites: Levy Restaurants, Greater Columbus Convention Center
Nashwa is a creative person with a passion for trying new things and experiences. She has attained her cosmetology licenses in 2015 but wanted to explore the arts. She is currently enrolled at Southern New Hampshire University for Graphic Design. While she is not at work or working on homework you can find her at home watching tv, listening to music, or being out in nature.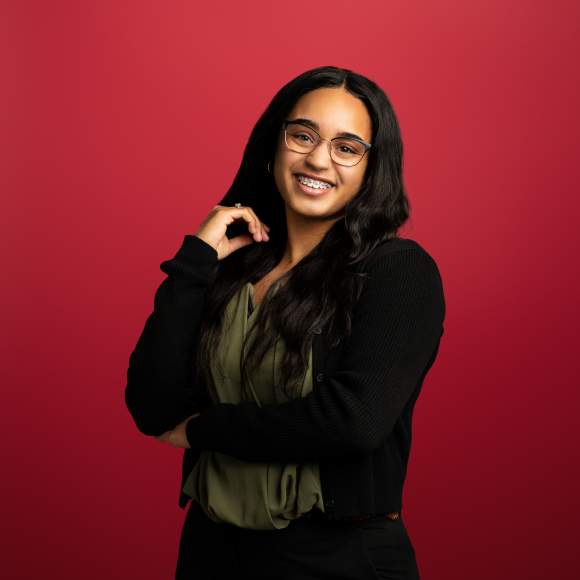 Sy'meria Mekonnen, CTA (she/her)

Host Site: Sonesta Columbus Downtown
Prior to being a part of the Diversity Apprenticeship Program, Sy'meria was attending Columbus State Community College pursuing a degree in Hospitality Management. While attending, she realized this was a career path that would be extremely rewarding and promising, but she also noticed the lack of people of color. That is when she stumbled upon the Diversity Apprenticeship Program and knew she had to jump at the opportunity to help diversify the industry. In her free time, Sy'meria likes to try new restaurants, travel and spend time with her family.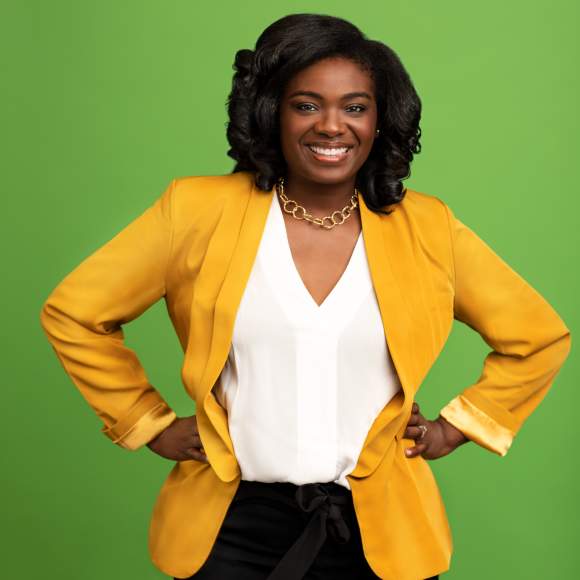 Shannon Jones, PhD, CTA

Director of Diversity, Equity and Inclusion Programming