It's time to start making travel plans for 2023, and there's never been a more perfect opportunity to spend time in Columbus. Our city is on the cusp of unprecedented growth due to recent investments in our region from Intel, Honda and other major corporations.
Columbus is one of the fastest-growing cities in the Midwest, the 14th largest city in the country and was named one of the Best Cities for Gen Z in 2022 by The New York Times.
In 2023, we welcome new entertainment districts and rooftop dining, one-of-a-kind festivals, unparalleled sporting events and more. So, let's say "goodbye" to 2022 and welcome the new adventures the new year will bring.
Here are 23 reasons to visit Columbus in 2023.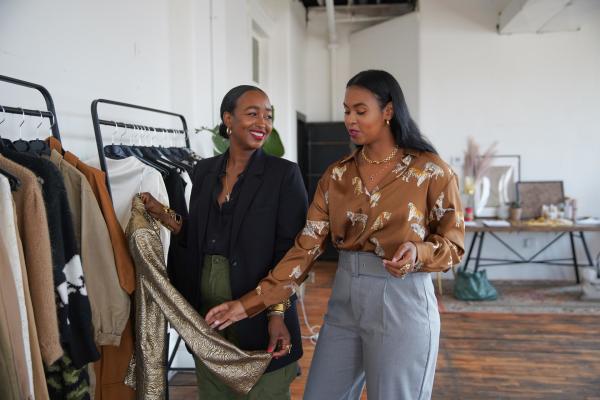 1. Lift Up Diverse Voices and Support Local Business
One of the first things you'll notice in Columbus is the thriving, progressive, welcoming spirit of our residents. No matter who you are or where you come from, there is a place for you here. Discover Black-owned, Latinx-owned, and Asian-owned businesses here in Columbus, and read all about our women-owned local businesses here. 
2. Attend One of our Marquee Events during Festival Season
In general, Columbus itself is an attraction, thanks to the abundance of festivals that take place here all year long. Marquee events in our city include Columbus Arts Festival, Columbus Pride, Red White and BOOM!, Jazz and Rib Fest and many more. Visit our Festivals and Events page to see what's happening year-round and start planning your visit today.
3. Celebrate 150 Years of Columbus Metropolitan Library
Home to 14 independent bookstores including 32-room The Book Loft, and home to some iconic authors such as Saeed Jones and Hanif Abdurraqib, Columbus is a city for book lovers.
In 2023, the Columbus Book Festival, July 15-16, 2023, will honor the 150th anniversary of the Columbus Metropolitan Library, one of the country's most beautiful libraries according to Fodor's. This two-day event will bring in national and local authors, exhibitors, entertainment and more and will showcase Columbus Metropolitan Library's historic Main Library, the adjacent Kaufman Plaza and Topiary Park.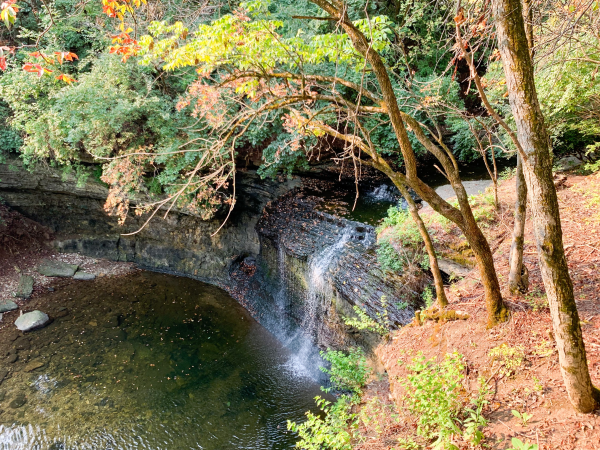 4. Explore 20+ Stunning Metro Parks
Green spaces are aplenty in Columbus. Visiting our Columbus Metro Parks has never been more exciting! With the addition of Quarry Trails, there are now more than 20 parks and recreational areas for locals and visitors to explore. Among its extensive list of outdoor offerings, Quarry Trails is going to be the site of the country's first urban via ferrata, a popular style of climbing. Find more information, here.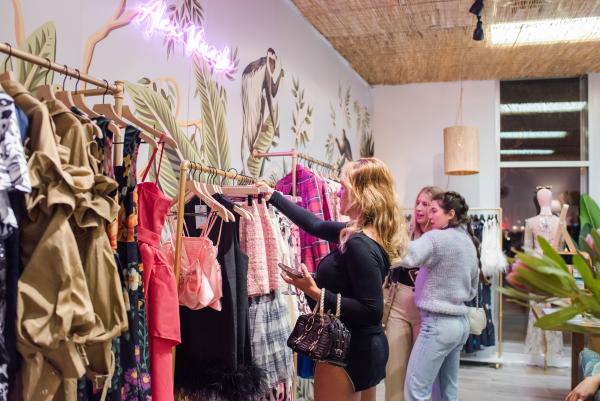 5. Celebrate the First Year for Common Thread, Columbus' Newest Fashion District
Columbus is a fashion city and new this year comes Common Thread, a new fashion district in the heart of downtown. Common Thread is a result of a partnership between Columbus Fashion Council and the Columbus Downtown Development Corporation giving visitors and residents the opportunity to shop big names in fashion such as Alex Vinash New York, Encinas Designs, Joan Madison Couture, Xantha Ward and more. Don't miss Fashion Week Columbus, happening September 24-30, 2023.
6. Find our Three Professional Sports Teams all on One Dynamic Street (Nationwide Blvd)
Catch a game, or two, or three! The Columbus Crew (MLS), Columbus Blue Jackets (NHL) and Columbus Clippers (MiLB) live along a half-mile stretch in our downtown Arena District. From February to September, more than 130 professional soccer, hockey and baseball games will take place on Nationwide Blvd. And with marquee players being added to our Columbus team rosters such as Johnny Goudreau with the Blue Jackets and Cucho Hernandez with the Crew, 2023 is going to be a great year for Columbus sports. Learn more about our sports scene, here.
7. Savor New Foodie Finds
Columbus is a culinary city on the rise, home to top chefs like Avishar Barua and BJ Lieberman, both opening new restaurants in 2023. Our food scene is so good Christina Tosi, chef/owner of Milk Bar, recently told Condé Nast Traveler, "I'll fly to Columbus to eat," and named Ohio's capital the city with the shockingly great food scene.
2023 is sure to bring several delicious dining destinations to our city. Cameron Mitchell Restaurants will be bringing a new Italian concept to German Village named Cento, in honor of it being their 100th concept in the country. Also new to the downtown area comes Speck a concept from the owners of Veritas and The Citizen's Trust, anchored by the already thriving dining scene along Gay Street.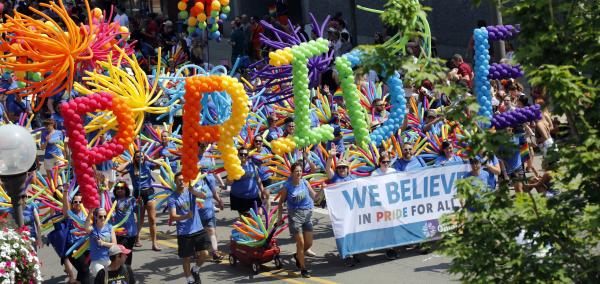 8. Experience our LGBTQ+ Inclusivity
Home to the largest Pride celebration (happening June 17, 2023) in the Midwest attracting more than 700,000 people, Columbus is a welcoming and open-minded city where everyone is free to be themselves and pursue their dreams. Discover our LGBTQ+-owned businesses or request a free LGBTQ+ guide to Columbus. 
9. Shop at the Number One Retail Experience in America
Located north of John Glenn Columbus International Airport and approximately 15 minutes east of downtown Columbus, Easton is the premier retail center of Ohio featuring over 240 best-in-class shops, restaurants and entertainment venues. Recently named the Top Retail Experience in America, Easton is a must-see (and shop) destination in Columbus. 
10. Experience even more Elevated Enjoyment at Columbus Rooftop Bars
There are spectacular views to take in no matter what area of Columbus you're visiting. With 15+ rooftop bars in the city, you're sure to find infinite angles to spy the iconic skyline and sip your favorite spirits with family and friends. In 2023, notable Ohio Brewery, Jackie O's, will open a new rooftop attached to their 4th street location. They'll join the likes of new concepts like Stories on High, the tallest rooftop bar in the city atop the newly expanded Hilton Columbus Downtown and others joining the rooftop lineup in the city like the forthcoming one that will be located atop The Junto lifestyle hotel opening later in 2023. Learn more about our rooftop bars here.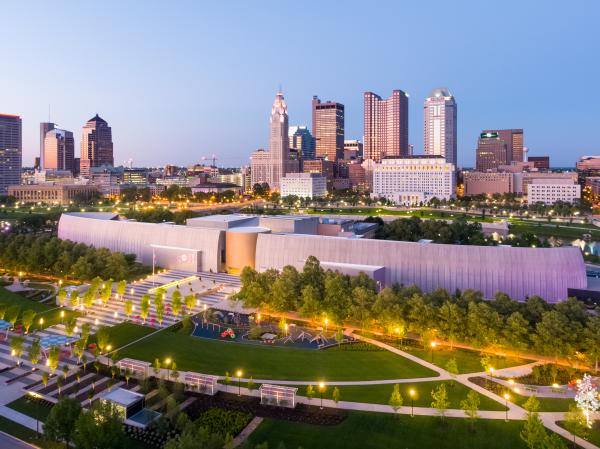 11. Visit our World-Class Attractions
It's not hard to find things to do in Columbus. In fact, with so many top-ranked attractions, one of the hardest parts about any trip is deciding which activity will have to wait until the next visit. From the botanical gardens at Franklin Park Conservatory to the one-of-a-kind National Veterans Memorial and Museum, Columbus is a destination full of experiences for every type of traveler. Don't miss "Tutankhamun: His Tomb and his Treasures," a new exhibition coming to COSI, named the nation's best science museum in the country four years running by USA Today 10Best, on March 18.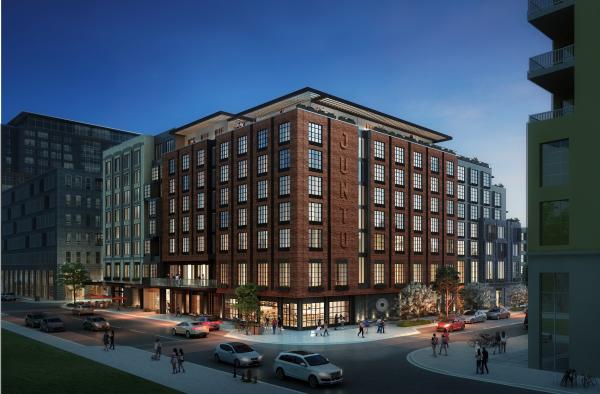 12. Stay at Columbus' Newest Lifestyle Hotel – The Junto
Columbus is getting its first Makeready hotel in June 2023 with the opening of The Junto, a 198-room independent lifestyle hotel located Downtown. The hotel is part of the brand-new neighborhood known as The Peninsula, which is being called "Columbus' next great neighborhood," and will be walkable to the Scioto Mile riverfront and top attractions like COSI, the National Veterans Memorial and Museum and the Franklinton Arts District. Visitors and locals alike will enjoy the hotel's 13,000-square-feet of event and meeting space, onsite restaurant, lounge, coffee shop, walk-up poutine window and rooftop bar that will offer stunning views of the downtown skyline. 
13. See the new Trolley District Expansion
One of Columbus' newest districts is expanding in 2023. Already home to East Market, the Trolley District will welcome a new taproom for Columbus Brewing Company and the well-known Mexican concept, Local Cantina among other food concepts. Learn more about the Trolley District, here.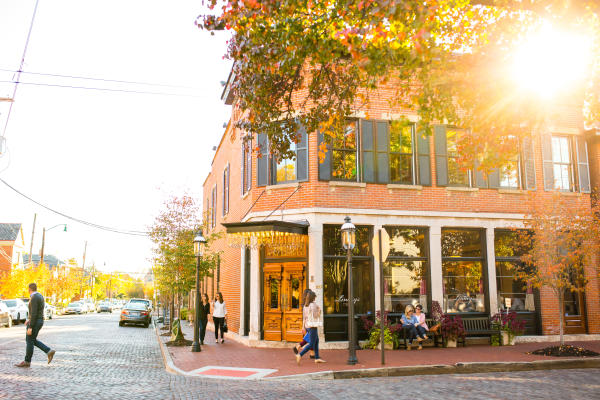 14. Explore Columbus' Unique Neighborhoods
One of the best things about visiting Columbus is the chance to explore its fascinating and fun-filled neighborhoods. Few cities around have such a mix of diverse neighborhoods, within a short walk of downtown, which makes it a great epicenter for your Columbus visit. From the historic and picturesque brick streets of German Village to the vibrant arts scene in Franklinton, our neighborhoods offer different ways to experience our city every time you visit.
Learn more about our neighborhoods here.
15. Take Advantage of our Close Proximity
Located within a day's drive of more than half of the U.S. population, Columbus is widely accessible, proving that your next great adventure is closer than you think. Plan your trip here. 
16. Taste Your Way Through the City with the New Columbus-Style Pizza Trail
It's hip to be square with our new Columbus-Style Pizza Trail! That's right, Columbus has a style – it's thin crust, edge-to-edge toppings, and square-cut. With 17 stops and branded merchandise up for grabs, the Columbus-Style Pizza Trail will turn you into a connoisseur in 2023. View all our free experiential trails, here.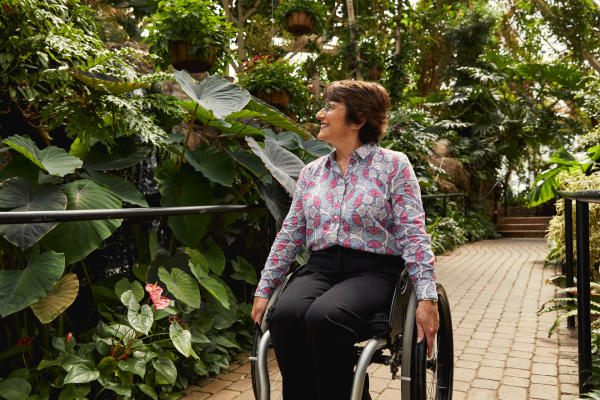 17. See for yourself how we are Accessible to All
Columbus was among the first cities in the country to launch an accessibility guide showcasing attractions, hotels, transportation and more that are accessible and were curated by disability inclusion experts. Columbus is a great destination for all to enjoy.
18. Cheer on Your Favorite Team at the NCAA Men's Basketball Tournament
March Madness returns to Columbus on March 17 & 19, 2023 at Nationwide Arena. 2023 will be the 7th year that Columbus has hosted the NCAA Men's Basketball Tournament. Buy your tickets, here.
19. Learn Something New with Hands-On Classes
Columbus is home to many small businesses where you can try something new in 2023. Take a one-of-a-kind cooking class with Chef Tricia Wheeler, (also known as the "Julia Child" of Columbus) at the Seasoned Farmhouse. Try your hand at a DIY project while sipping cocktails at Makers Social in Franklinton. Or heat things up with a private glass-blowing lesson at Glass Axis.
20. Uncover our Entrepreneurial Spirit
The business community is like no other in Columbus. The emphasis on public-private partnerships in our city has been coined by Harvard Business School as the "Columbus Way". This mentality attracts the headquarters for big brands like Express, DSW, and Wendy's - along with 16 Fortune 1000 and five Fortune 500 companies - and allows unique small businesses owned by diverse individuals to find success here adding even more to the resident and visitor experience in Columbus.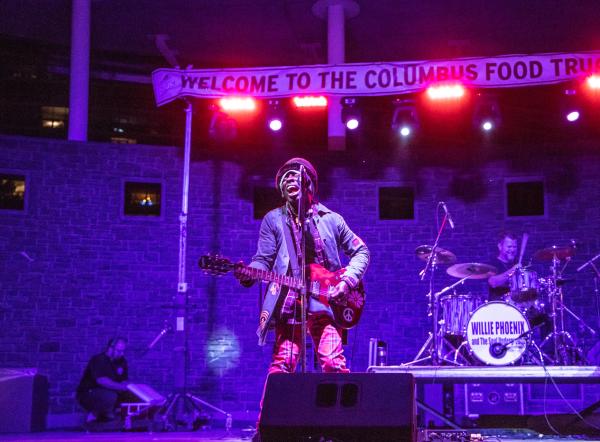 21. Listen to the Vibe on the Columbus Live Music Trail
Whether you're a die-hard music fan or simply love the vibe, we've mapped out all the venues in Columbus where you can experience the sounds of our city. Hit the Columbus Live Music Trail and see why the music scene here has lifted up some of your favorite musical talents like Twenty-One Pilots, CAAMP and more. View all our free experiential trails, here.
22. Grab Deals and Discounts
Great travel doesn't have to break the bank. From our Columbus Attractions Pass to our hotel and attraction ticket bundles, we've created ways for you to save while you savor all our city has to offer. 
23. See Why We're in the Headlines
Ohio's capital city is known for its open attitude, smart style and entrepreneurial spirit, and we're making headlines. From being named one of the Best Weekend Getaways in the Midwest for 2021 by U.S. News & World Report to feature stories and guides to the city in top outlets like Daily Beast, Forbes, Tasting Table, Midwest Living and more, read about the best things to see and do in Columbus as told by the nation's most prominent outlets at Columbus In the News. 
2023 is going to be a great year for Columbus - Will you be here to celebrate with us? Share your memories with us using #LiveForwardCbus and find more travel inspiration here.