In Columbus we enjoy high quality options for beer, mead and distilled spirits. Did you know that many of the businesses producing these beverages offer behind-the-scenes tours? The tours let you meet the makers, see how their products are made, and taste the finished product. Take a look at the tours available for Columbus distilleries, breweries and meaderies!
Wolf's Ridge conducts occasional tours and tastings based in their Hickory Room event space. Tours include a tasting of beers, a look at the brewing process and ingredients involved and a tour of the brewery's production space. Keep an eye out for available dates here.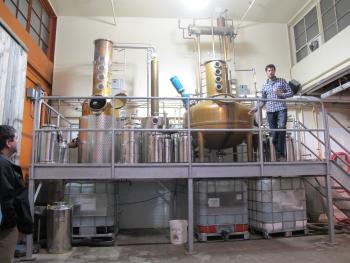 Watershed Distillery
Watershed offers public tours every Friday at 3 p.m. and every Saturday at 4 p.m., taking guests through the barrel room, distillery and bottling line. Tours are $15 and take roughly an hour, and include a tasting of Watershed's signature vodkas, gins and bourbons. Learn more and book a tour here.
This popular Franklinton outpost, complete with patio, beer garden and Ray Ray's Hog Pit food truck on site, offers free tours at 3 p.m. every Saturday. Guests are asked to arrive 15-20 minutes ahead of time. More information here.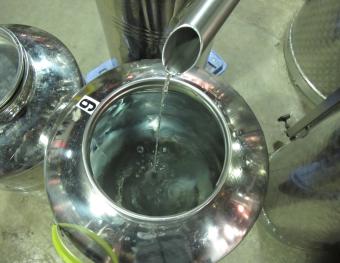 Middle West Spirits
Middle West Spirits' public tours are offered Friday evenings and Saturday late afternoons/early evenings. Tours take about an hour and are $10 per person. The distillery's staff will take you through the bottle shop and production facility, and finish with a tasting of their spirits. There's even a special Thursday evening Happy Hour Tour offered at 5 p.m., which includes the tour, tasting and a sample cocktail at their in-house restaurant Service Bar. Reserve your spot here.
BrewDog offers a variety of tours of their production facility in Canal Winchester. Tours must be booked at least 24 hours in advance. They range from the 30-minute or 60-minute DogWalk Brewery Tours to the 90-minute DogWalk Brewery Tour & Tasting. The 30-minute DogWalk tours are offered Mondays-Saturdays, while the 60-minute ones are offered Monday-Thursday at 6 p.m. The tasting tours are offered at select times on Saturday afternoons and evenings. See the full schedule here.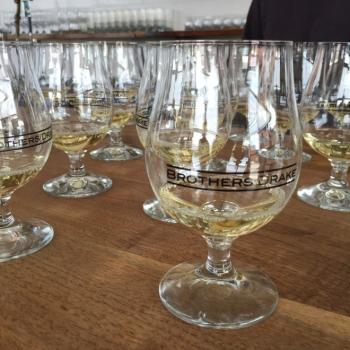 Brothers Drake Meadery
The city's first meadery offers Saturday tours at 2 p.m. and 4 p.m. Tours are $15 per person, and last about 60-75 minutes. The tour takes guests through Brothers Drake's tiny facility, and includes tastes of raw Ohio honey, meads in progress and the finished product. Join a tasting tour here!
From their production facility in Clintonville, 451 Spirits offers tours every Thursday and Friday at 7 p.m., and every Saturday at 2 p.m. and 4 p.m. Tours must be booked ahead of time and cost $10 per person, with a limit of 15 guests at a time. Most tours are led by the distiller, and focus on a full sensory experience of the distilling process, the raw products and the finished spirits. Book your tour here.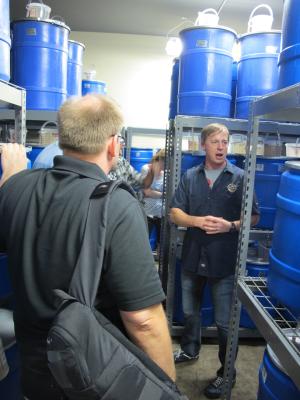 North High Brewing
North High offers occasional tours of their production facility, located roughly a mile east of their Short North taproom. Tours are $20 and include the tour itself, a T-shirt, a pint glass and a pour of beer. See the schedule and reserve tours here.
Gahanna's Noble Cut offers tours most Saturdays (at 1 p.m. and 3 p.m.) and occasional Fridays (at 5 p.m.). Most hour-long tours are led by co-owner and head distiller Tony Guilfoy, and cover the distilling process, the history of the spirits Noble Cut produces and a tasting of their wares. Book a tour at Noble Cut here.
If you want to sample a few different facilities at once, sign up for a tour with Columbus Food Adventures. The guided tours visit multiple locations and give you a behind-the-scenes look with the makers of local breweries, meaderies and distilleries. View their calendar of events here.