Looking to improve your kitchen skills? Eager to discover a new type of cuisine? Do you want a team-building experience for your work or even just for friends? Here's where to take cooking classes in Columbus!
In addition to their popular Taco Tuesday series, The Kitchen in German Village offers participatory dining events of all sorts. Some dinners are open to the public, while the facility is also available to rent for private groups looking to create a meal and share it together!
At any given time, 1400 Food Lab is host to nearly 100 different small food businesses. The "makers" working there teach classes on how to prepare everything from charcuterie to croissants, cheese to Chinese dumplings. They often offer kid's classes, too!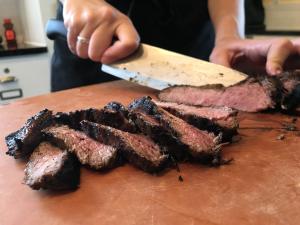 The Seasoned Farmhouse
Situated in the heart of Clintonville, The Seasoned Farmhouse lives in a renovated home along High Street. The beautiful setting is the backdrop for culinary courses on everything from desserts and salads, to cooking with seasonal vegetables, to exploring the cuisines of France, German, Italy and Japan.
Flowers & Bread is located just up High Street from The Seasoned Farmhouse. In addition to serving as a coffee shop and bakery, the facility offers classes in both baking and floral arrangement.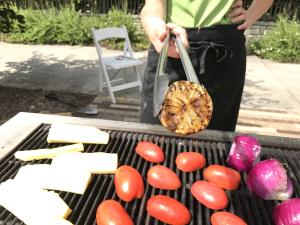 Franklin Park Conservatory & Botanical Gardens
It's hard to beat the location of the cooking classes at Franklin Park Conservatory & Botanical Gardens, many of which are hosted in the picturesque American Electric Power Foundation Education Pavilion. In addition to courses on gardening, blown glass and health & wellness, the Conservatory offers culinary classes on preparing foods like pastries, pizzas, soups, pumpkins, Indian food and pot pies, and even includes themed courses on topics like the holidays and Harry Potter!
Local Matters hosts a variety of events in their community kitchen, from cooking classes to garden workshops to community conversations. Their cooking classes feature topics like beginners basics, cooking with seasonal ingredients, soups, comfort foods, soul food, and everything in-between.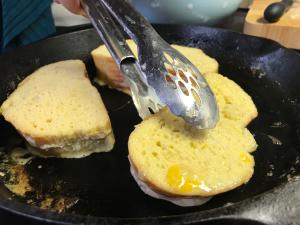 The Hills Market in Worthington offers a variety of private cooking classes that include a demonstration and a three-course meal.
The popular bakery in North Market can make you an expert bread-maker! The skilled bakers at Omega teach beginners classes, as well as specialized courses in sourdough and starters, pizzas and flatbreads, and more.
Savoir Cooking + Wine
The professional chefs at Savoir in historic Powell teach classes in basic cooking techniques and regional specialty foods like Spanish tapas, Mediterranean dishes, and more. They also teach kids of all ages skills like grilling techniques and pasta-making.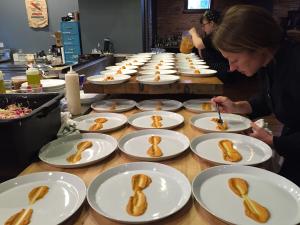 Aubergine is the private dining club at the much-loved Spagio in Grandview. Guests of the club can learn under the tutelage of Chef Hubert Seifert, who hosts courses in the restaurant's kitchens.
Sur la Table at Easton Town Center offers a wide variety of cooking classes taught by expert instructors. They cover everything from basic knife skills to making homemade pastas, cooking with cast iron, learning your Instant Pot and whipping up Italian or Thai dishes.