Fishing is one of the many outdoor activities that have become incredibly popular in recent months as folks look for new ways to safely get out of the house and get some fresh air. Though fish tend to hunker down in the heat of summer, river systems and small ponds are the best bets for beginners without boats, and its easier to make a catch at  dawn or dusk when it's a little less hot. Then, when fall comes in a few weeks, the fish will get more active in the shallow water as they emerge to feed.
If you're curious about fishing but unsure where to start in Columbus, look no further. We checked in with our friends at the Ohio Department of Natural Resources and they shared recommendations for some spots to check out.
Columbus Metro Parks/City of Columbus Park Ponds
Good For: Kids and families
Types of Fish: Sunfish, Catfish, Bass
Local ponds at Metro Parks or City of Columbus are great for kids because its easy to park, walk around and many offer clean restroom facilities. Plus, they offer lots of sunfish to help kids learn and build confidence. Some good options around Columbus include the casting pond at Whetstone and Franklin Park or Homestead and Prairie Oaks Metro Park.
Many parks offer additional fun if they have a small creek flowing through.  Creeks are good options because they're shallower and if for some reason the fish aren't biting in the ponds, kids can still find crawfish and bugs and generally engage with nature. Highbanks Metro Park covers a good stretch on the Olentangy that's good for kids and families can hike a little before splashing around in the river in search of fish and bugs.  ODNR recently published a river activities book to help guide stream exploration.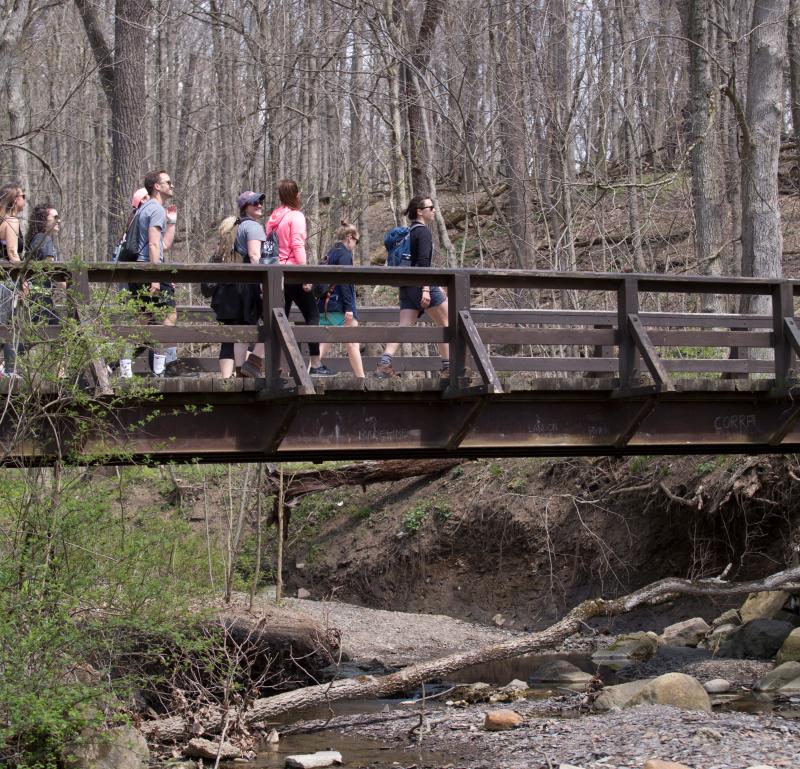 Hoover Reservoir
Good For: Anyone
Types of Fish: Catfish
If you're looking to relax a bit and just be on the water while not putting too much effort into fishing, Hoover Reservoir is the place for you. There is a horsepower restriction on the water, keeping large and loud boats away, so its more peaceful. Plus it's one of the best catfish fisheries in the state.  It's best to go out in the evening when the catfish are more active. Catfish can be caught with anything in the fridge, like hot dogs, cheese or chicken livers, and with three types of catfish – Channel, Blue and Flathead – there's plenty of variety. The City of Columbus offers a map of Hoover Reservoir so you can find a place to park and all you need is a chair and your equipment for a relaxing evening out. Consider making it a date night with a picnic!
Olentangy River
Good For: Intermediate, Experienced kayakers
Types of Fish: Smallmouth Bass, Sunfish, Catfish, Carp
There is a lot of access to the Olentangy River throughout Worthington, Clintonville and the Campus Area. This water trail map from the City of Columbus show access points from Worthington all the way to the confluence of the Olentangy and Scioto rivers. This is a great option for anyone experienced enough on their kayak to take equipment out with them.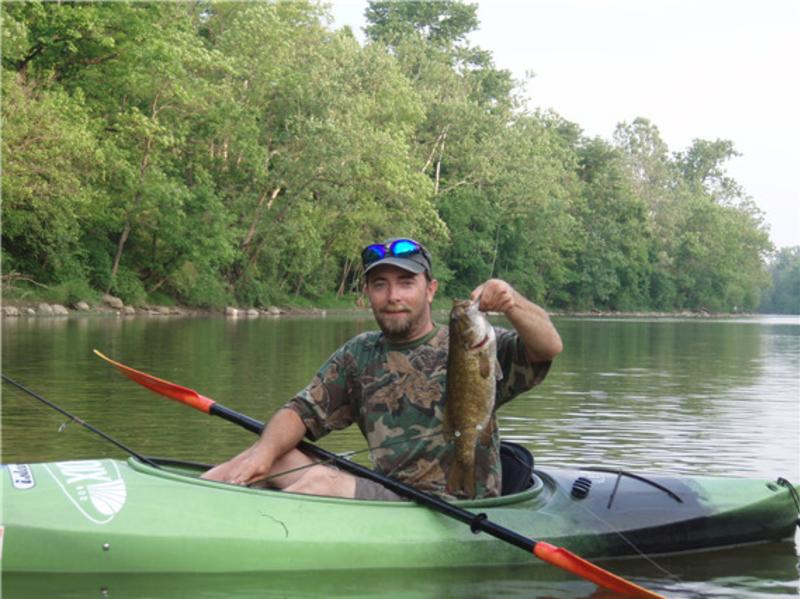 Scioto River
Good For: Intermediate
Types of Fish: Smallmouth bass, Saugeye, Sunfish, Catfish, Carp
Dublin has some of the best public access for fishing the Scioto River, including at the Scioto Park (home of Chief Leatherlips Monument) and anywhere between the O'Shaughnessy and Griggs reservoirs down to 161. These areas are considered 'wadeable,' meaning they can be fished by wet wading using old sneakers (or some sturdy shoes – no flip flips!) and swim trunks by someone with good mobility. You can easily travel up and down this stretch to catch a variety of fish that can be lured using light tackle and worms or artificial lures like crankbaits or spinners.
Tips and Tricks
Anyone over the age of 16 needs a fishing license. The only exception to this rule is if a parent is just assisting kid, they don't need a license, but do if they actively engage in fishing. Good news, a license, which is effective an entire year from purchase date, is only $25 and supports conservation and the Ohio Department of Natural Resources work with fisheries.
 
Live worms are the best type of bait all around. Of course these can be purchased at any bait and tackle shop, but we recommend turning worm collection into a fun activity for the kids and sending them out to pull fresh from the ground after a rain. You can even put down worm bedding to make sure they stay fresh until you can get out on the water!
 
If you're new to the fishing game, consider a spinning rod and reel as they're good for lighter tackle. For kids, spincast gear with a push button is recommended, and make sure to use a bobber as it adds weight when they cast and gives a visual indicator of when they have a bite.
Be sure to check out WildOhio.gov for all your fishing needs, including fishing licenses, maps, access points and more.
Check out these other outdoor summer fun activities: