Columbus is rich in global flavors. The culinary delights of every continent are represented across the city, from Colombian dishes to Nigerian staples, Indian specialties to French delicacies. You can discover many of them on the northwest or the northeast sides of the city. Here we're highlighting five Chinese restaurants you need to try in Columbus!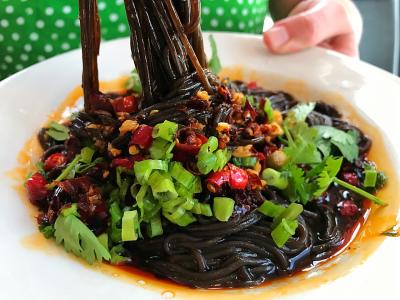 Hong Kong House
1831 Henderson Rd.
Located on the northwest side, the spacious Hong Kong House features Szechuan specialties, which means plenty of spicy (and a little mouth-numbing) dishes like dan dan noodles, crispy diced chicken, and stir-fried cauliflower. Hong Kong House features a larger dining room, making it perfect for a group dinner.
NE Chinese
2620 N. High St.
As the name implies, NE Chinese focuses on the northeast, or Dongbei, region of China. Dishes from this region incorporate influences from Beijing to Russia, and it's typical to find everything from noodles to hot pot to dumplings, plus a heavier focus on starches like potatoes rather than rice. The menu at this Old North haunt ranges through a variety of dishes, but favorites include their cumin potatoes, twice-fried fish, fried eggplant, and hot and sour fern root noodles.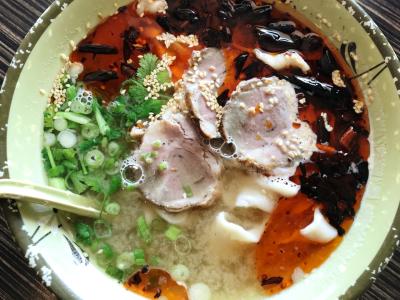 787 Bethel Rd.
The name can be confusing, but Jiu Thai specializes in Chinese dishes, not Thai. While there are select Americanized Chinese and Thai dishes on the menu, the Chinese specialties are your best bet. Jiu Thai is known for its hand-pulled noodles, which you can see being made in the back. Aim for the hot and cold noodles (try the biang biang noodles!), stir-fried lamb ribs, dumplings, and pork sandwiches, for starters.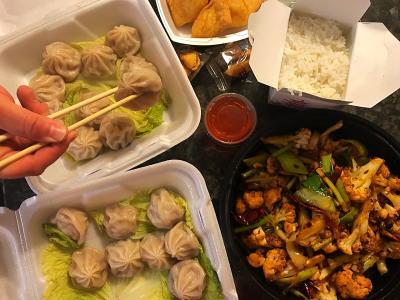 1070 Dublin Granville Rd.
The much-loved Helen Asian Kitchen recently resumed ownership under its founder Helen Jiao. The signature dishes of the off-the-beaten-path eatery are Helen's hand-made dumplings and the stir-fried cauliflower. Like many of the restaurants featured here, a meal at Helen's is best in a group, when you can order several different dishes to share. In addition to dumplings and the fragrant and mouth-numbing cauliflower, sample the green onion pancakes, twice-fried pork, and crispy salt & pepper prawns.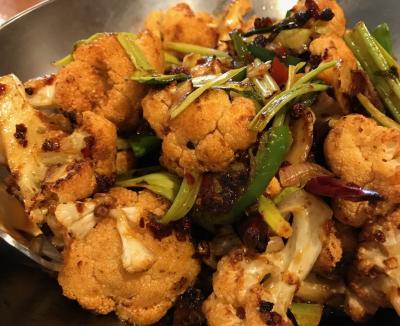 Sunflower Chinese Restaurant
7370 Sawmill Rd.
Sunflower is a long-running Chinese eatery located in a Dublin strip mall and is known particularly for its weekend dim sum service. In traditional dim sum, guests are seated at a table while carts with small, shareable plates are rolled up. Next, they select from a variety of dishes, which can include everything from dumplings to steam buns to noodle dishes to vegetables, not to mention hot and cold tea and sweets.