Valentine's Day is a great reminder to show appreciation for the ones you love, whether you're expressing romantic or platonic affection for the people in your life. Check out our recommendations for some unique, fun ways to show the love for those who matter most to you - and if you can, take a moment to make a valentine for a veteran or donate (time, supplies, or monetarily) to those in the community who might not have support this season. More ways to give back are featured below.
WAYS TO CELEBRATE
COSI's +21 Science of Love Event 
February 10, 7 – 10:00 p.m. | COSI
COSI has assembled the mix of evening Valentine's Day activities that you never knew you needed!
Name a Cockroach After Your Ex - Learn about these creepy crawly insects and name one after a person you would rather forget.
Liquid Nitrogen Rose Show - See what happens when we freeze roses and other objects to -320 degrees with liquid nitrogen.
Model Human Hearts - Interact with a model human heart and learn all about this important organ.
Sensory Experiment - Trick your taste buds with this sensory experiment focused on taste, sight and smell.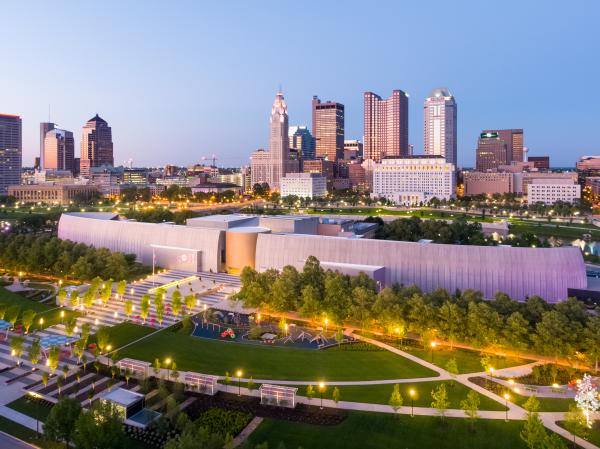 National Veterans Memorial and Museum
See details below
Whether you're happily partnered up or living the single life, Valentine's Day is the perfect opportunity to share love and care with others in the community. The National Veterans Memorial and Museum is ready with options for showing some love to vets in your life or simply to the veteran community at large.
Post "Veteran Valentine" photos (people who were or are serving in the military) using #NVMMValentines; these might be recent photos, vintage shots of grandparents serving, or pictures from a loved one on leave. The photos will be streamed to nationalvmm.org.
Mail a Valentine
Share some thanks, love and support for Veterans in VA hospitals or homes as well as our active-duty service members by creating Valentines for Veterans. We are partnering with Soldiers' Angels to send your hand-made or purchased cards to Veterans who will appreciate your kind words. Check out NVMM's tips for sending and writing your card here, and note that the deadline is February 14.
Please send your mail and $1 for shipping to:
Soldiers' Angels Valentines for Veterans
2895 NE Loop 410, Suite 107
San Antonio, Texas 78218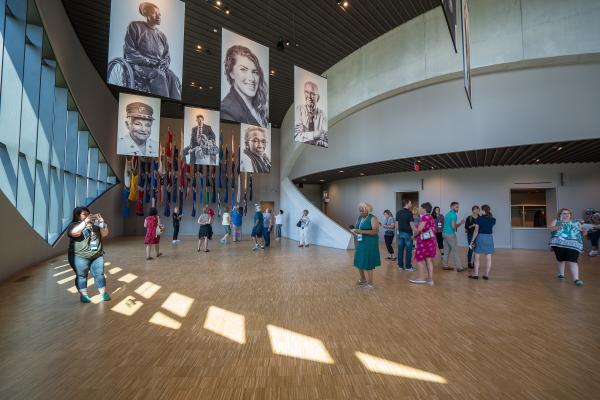 Snag a Table for Four at the Big Bang Dueling Piano Bar
Sat, Feb 12, 7:00 PM | The Big Bang
No matter if you're singing to Marvin Gaye or screaming to CeeLo Green, The Big Bang is the place to celebrate this Valentine's Day! Tickets include a round of "love potion" shots and a bottle of champagne for your table.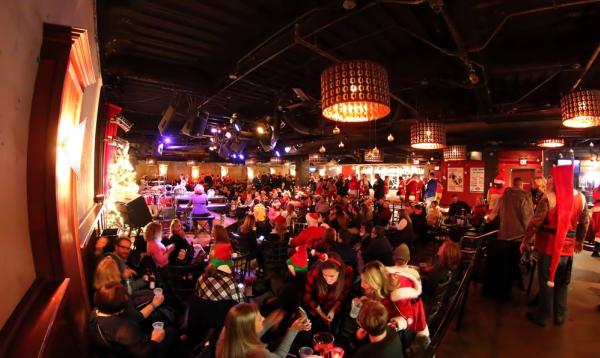 Share the Love with ROY G BIV Gallery
See details below
Valentine's Day is an annual festival to celebrate romantic love, friendship and admiration. Every year on February 14, people celebrate this day by sending messages of love and affection to partners, family and friends. ROY invites you to share art you love on Instagram. Post an image or two or ten and tag us with the hashtags below!
Hashtags you can use and accounts to tag: @roygbivgallery, @franklintonartsdistrict, #roylovesart, #artlove, #artwelove, #artweloveweshare, #loveislove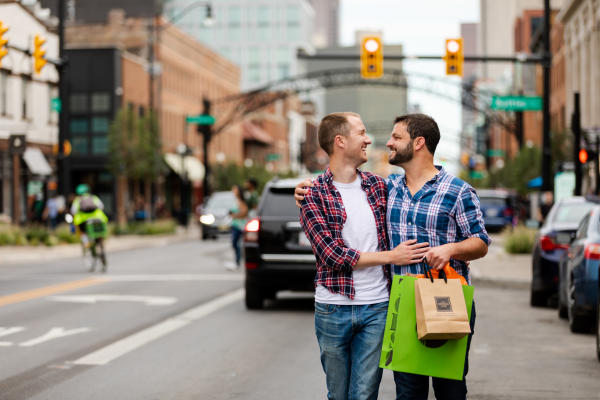 Enjoy a Four-Course Tasting Menu or an a La Carte Experience at Watershed Distillery
February 11 – 14 | Watershed Kitchen and Bar
Have you popped the question? Whoa! Not that one. This one: "Where do you wanna go for dinner on Valentine's Day?" We LOVE our Valentine's Day service. It's a long weekend where we get to share a deep passion for what we do set to a sensual playlist, all while dodging cupid's arrow with our community of food and drink lovers. From February 11 – 14, join Watershed for a four-course tasting menu or an a la carte experience (note that the a la carte option will not be available on the 14th). Tasting menus are $75 per person with the option to add drink pairings for an additional $35.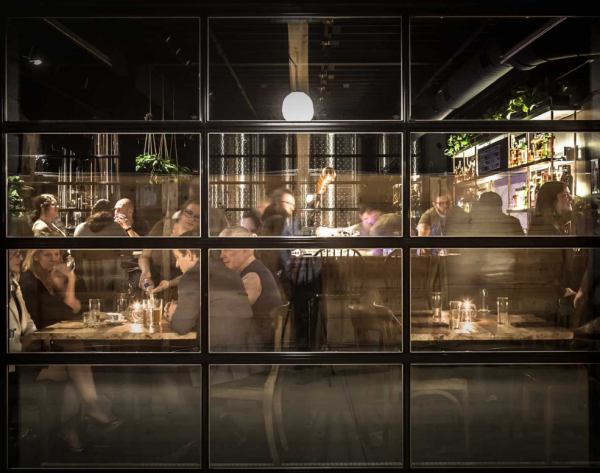 Pinot's Palette
Event times and dates vary
There's no more unique activity to do for Valentine's Day than to spend time at Pinot's Palette! Since supplies and instruction are provided with the purchase of your ticket, it doesn't matter whether you're painting with your family, spending a night out with friends, or enjoying a date night with a loved one; you're sure to enjoy yourself. No experience is required, so peruse the options below and grab your ticket before they sell out!
Galentine's Day (painting Paris in the rain) | February 10
Family Event (painting a puppy picture, suitable for guests of all ages) | February 7
Family Event (painting Snoopy) | February 11
Date Night Paintings (view full event calendar with dates here) | Scheduled Friday, February 11, through Monday, February 14 (some can even be painted across two canvases to create one painting)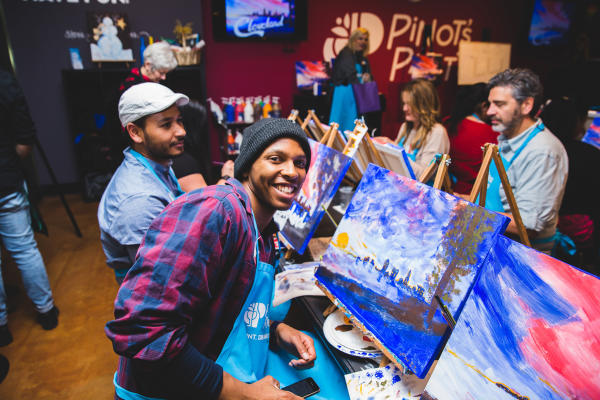 Aloft Columbus University District Girls Getaway
February 4-6 | Aloft Columbus University District
Spend a few nights out with your friends at Aloft Columbus' University District location. From a welcome basket to spa experiences, from yoga + mimosas to a movie night + popcorn, there's no shortage of relaxing getaway perks included with this package. For separate purchase, choose from specialty cocktails, specialty DIY projects, a puppy kissing booth, and more.

Chihuly Nights: Valentine's Edition at Franklin Park Conservatory
Chihuly Nights is a regularly scheduled exhibition, but Valentine's Day special engagements for this event are 7 – 10 p.m. February 11, 12, and 14
The Garden Café will serve wine, beer and desserts plus Botanica Gift Shop & Greenhouse will be open with a selection of lovely gifts available. Visitors can also view James Turrell's Light Raiment II, explore the gardens and plant collections and experience current exhibitions.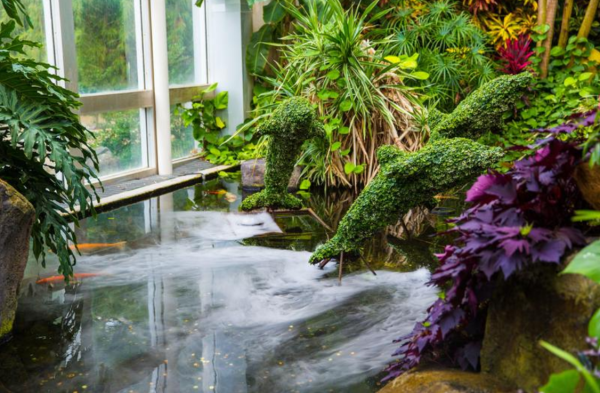 Columbus Museum of Art: Valentine's Day with CMA
February 11 | Reservations can be made for 6:00, 7:00 or 8:00 p.m.
Celebrate Valentine's Day at CMA! Explore the galleries at night and experience unique guided activities at your leisure. Connect with loved ones and enjoy a curated spread of light bites with refreshments. Tickets include a complimentary drink and there will be a cash bar for the evening. There will also be live music and a pianist to set the perfect mood for you and your guest. Tickets are $60 for nonmembers and $50 for members.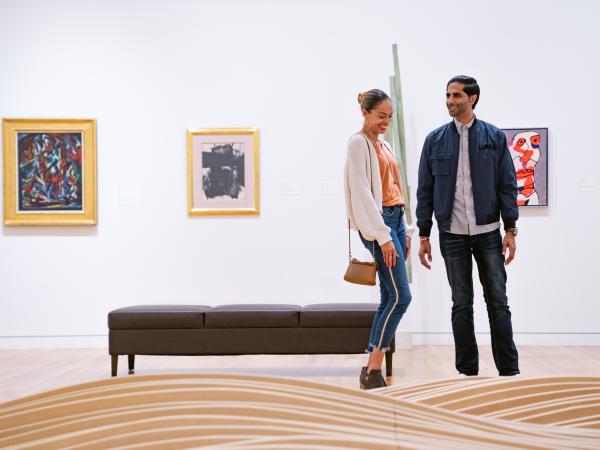 Share your memories with us this Valentine's Day using #LiveFowardCbus and find more inspiration here.
Ways to Give Back this Valentine's Day