It may come as no surprise that Coyote Peterson, Emmy Award-winning host of YouTube's Brave Wilderness, is most comfortable outdoors and off-the-beaten-path. This Columbus native travels the globe to inspire a new generation of animal enthusiasts. When he's not catching river monsters, being bitten by the most poisonous lizard in the world or being quilled by a porcupine, he's supporting conservation efforts. We recently sat down with Coyote to get his guide to the great outdoors in Columbus. Thrill-seekers, take note!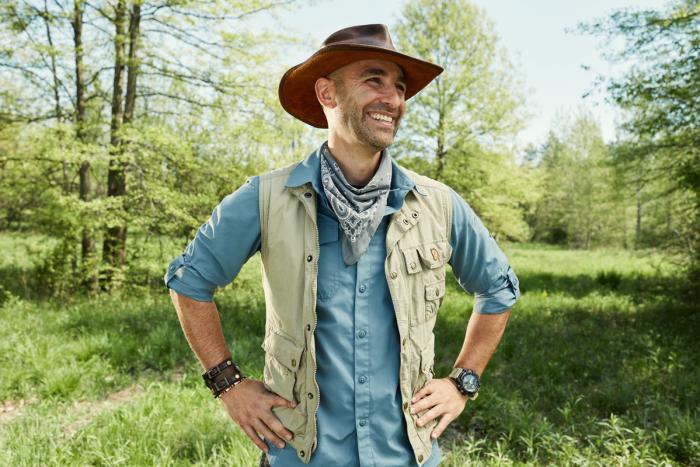 Highbanks Metro Park 
More than 230 miles of trails and over 28,400 acres of land in seven Central Ohio counties make the Metro Parks system the first on Coyote's list of must-see spots. He recommends starting with Highbanks, the most accessible park thanks to its variety of long, hikeable trails.  
KEMBA Live!
After a day of activity on and around Columbus' trails and parks, Coyote recommends spending an evening enjoying a concert under the stars at KEMBA Live!.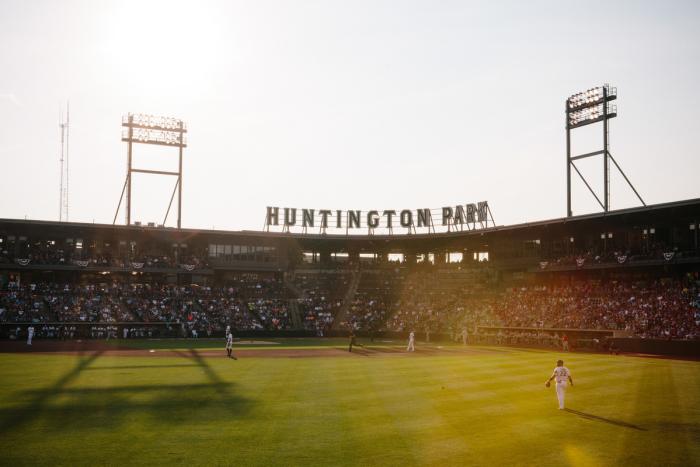 Huntington Park
Outdoor sports venues are another great way to soak up summer in Columbus. Coyote recommends catching a Columbus Clippers game. Just down the street in the Arena District, soccer fans can cheer on the Columbus Crew in the new Lower.com Field.
Prairie Oaks Metro Park
Connectivity to Darby Bend Lakes and its "massive expanse of wilderness" – from rivers and lakes to fields and forests – and the ability to find so many different environments in one place makes Prairie Oaks Metro Park one of Coyote's favorites. Plus, the park is excellent for dogs!

Bike Trails
While Coyote can most often be found at Metro Parks in search of wildlife, he recommends visitors and locals also take advantage of Columbus' abundant bike trails. Whether you're biking, running or walking, options abound with the Scioto Trail, Olentangy Trail and more.
High Street
For an urban outdoor experience, Coyote suggests creating your own "super trail" and following High Street through the Short North Arts District to OSU's campus and back.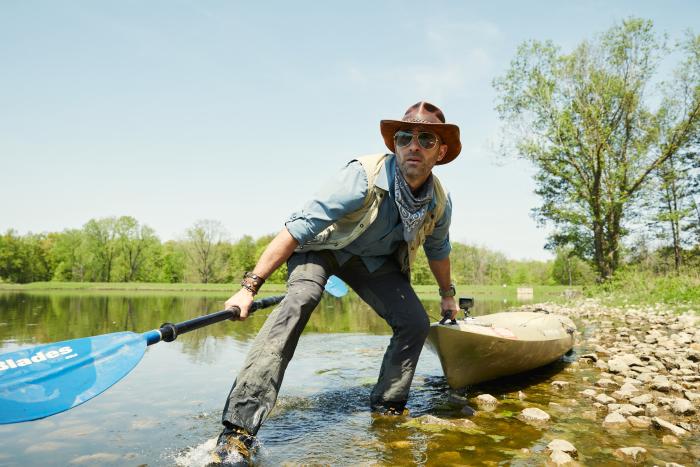 Blendon Woods Metro Park
This park, featuring stream-cut ravines with exposed ripple rock sandstone and open fields, is Coyote's all-time favorite – it's where he got his start and filmed his first YouTube video. Blendon Woods Metro Park is home to Coyote's beloved big turtles, wonderful trails and a great nature center.
Try Coyote's curated guide to the outdoors and share your experiences with us by using #LiveForwardCbus. Need more inspiration? Find it here or by catching Coyote's podcast in season three of Live Forward Live.