NOTE: Winter Park is now closed for the season due to warm weather.
1. Skate at Winter Park at McFerson Commons - This outdoor ice rink brings winter fun to the Arena District Feb. 2-25. Rent some skates, take some laps around and even catch some Columbus Blue Jackets' practices. Public skate times and schedule are here.
2. Hike near bison at Battelle Darby Creek Metropark - About a half-hour west of downtown, you'll find our largest metropark, with more than 20 miles of trails through woods, wetland and prairies. Bison have been reintroduced to this park, and roam around two large enclosures, year-round.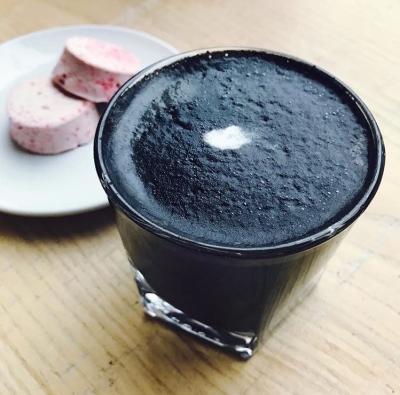 3. Try the charcoal lavender honey latte at Mmelo Boutique Confections. It might look a little terrifying, but it's surprisingly delicate and delicious. While you're there, pick up a candy or confection that's as beautiful as it is tasty. 
4. Check out a gallery show, like Keny Galleries' African American Masterworks - This gallery show displays works from prominent Columbus-based African American artists, including Aminah Robinson, Elijah Pierce and more. The gallery is tucked cozily into German Village, so pair you visit with an exploration of The Book Loft's 32 rooms.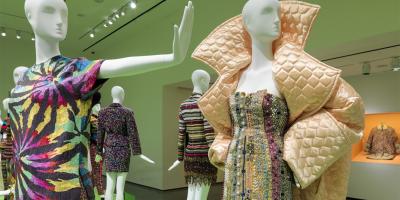 5. Check out some styles at the Wexner Center for the Arts' All of Everything: Todd Oldham Fashion - This colorful exhibition is full to the brim with designer Todd Oldham's fashion works from the 1990s. An exuberant mix of patterns, colors and found textiles, it's a nice way to cheer up even the wintriest of days. The show runs through April 15.