Finding gluten free options at restaurants can sometimes be frustrating or just plain bland. Luckily in Columbus we have many delicious choices at restaurants and bakeries. Here are several of my tried and true favorites:
Cameron Mitchell Restaurants
Every Cameron Mitchell restaurant has a separate gluten free menu with many options. My personal favorite is Marcella's. You can't go wrong with their pizzas and pastas, and the gluten free bread they serve is the best in the city. Go during happy hour for some fun mixed drinks.
Hounddog's Pizza
This is my favorite pizza in the city. It's crispy, without being too thin and you won't even realize it's gluten free. The spicy sauce is my jam!
More pizza options: Forno, Dewey's and Mikey's Late Night Slice
Bareburger
You'll find delicious turkey burgers, fries and gluten free buns. Plus, their food is all-natural, and it's somewhere you can feel good about eating.
More sandwich options: Matt the Miller's, Iron Grill and Harvest Kitchen and Bar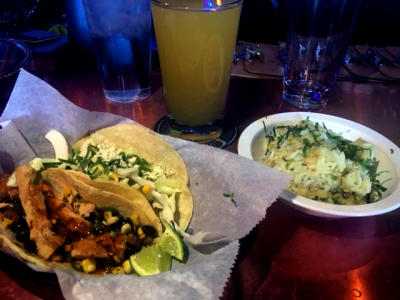 Condado
The create-your-own taco concept has all of their gluten free proteins, toppings and sauces clearly marked, which makes it easy to order. Try the Chipotle Honey sauce if you like a little spice!
More taco options: Local Cantina (pictured), Nada and Los Guachos.
Donatos
It's a quick, tasty carryout option. Gluten free pizzas are clearly marked, and there are many topping choices. Also enjoy Donatos pizza along with craft cocktails and live music at Black Brick Bar in the Short North Arts District.
More quick carryout options: Cottage Inn Pizza, The Pizza House and Panda House (Lewis Center)
Pies & Pints
They make great gluten free pizzas and sandwiches, but it's also the place to go for a wide variety of ciders and beer.
More options for cider and gluten free beer: Standard Hall, Pint House and City Tavern
Cherbourg Bakery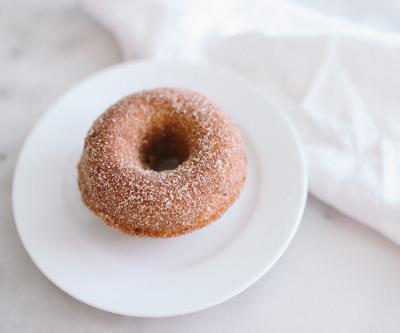 If you're looking for sweets, Cherbourg is a gluten, nut and dye free bakery located right in Bexley! While the lemon bar is a fan favorite, the menu has lots of completely gluten free options, including donuts!
More options for baked goods: Bake Me Happy and Pattycake Bakery
Here's to exploring all Columbus has to offer and to some great gluten free meals in your future!
*If you have celiac disease, please discuss with a manager or server to ensure the restaurant can prevent cross-contamination.