The summer heat is getting extreme out there and with many pools closed, families might be staying inside to stay cool. However, you can still beat the heat by taking a kayak or canoe out on a natural waterway and get refreshed while enjoying the sights and sounds of nature. We've rounded up some of the best spots to check out around the city along with where you can rent equipment for a day on the water.
Big Darby Creek
Just southwest of the city, Big Darby Creek is a National Scenic River that offers plenty to see. Turtles and birds abound on this shady, leisurely route that often lets you pull up your paddle and float. Trapper John's Canoe Livery has everything you need for a day out, including instructions if needed. Even better, they take walk-ins during the week so this is an easy last-minute trip if other plans change or if its just time to get the kids out of the house for a few hours.
Hoover Reservoir
Westerville's Hoover Reservoir is a lesser-known canoe and kayak spot and though it's largely in full sun, it's still highly recommended, particularly for those looking for a new form of exercise. The expansive lake created by the Hoover Dam offers a variety of inlets to explore and plenty of space from others for anyone who like to zip around unimpeded. Look no further than Hoover Adventures for all your rental needs.
Big Walnut Creek
It's hard to beat the view from a kayak floating down stream. Paddle down scenic Big Walnut Creek with a rental kayak from Gahanna Parks and Recreation. You can even paddleboat at Creekside Park for a different style of water adventure!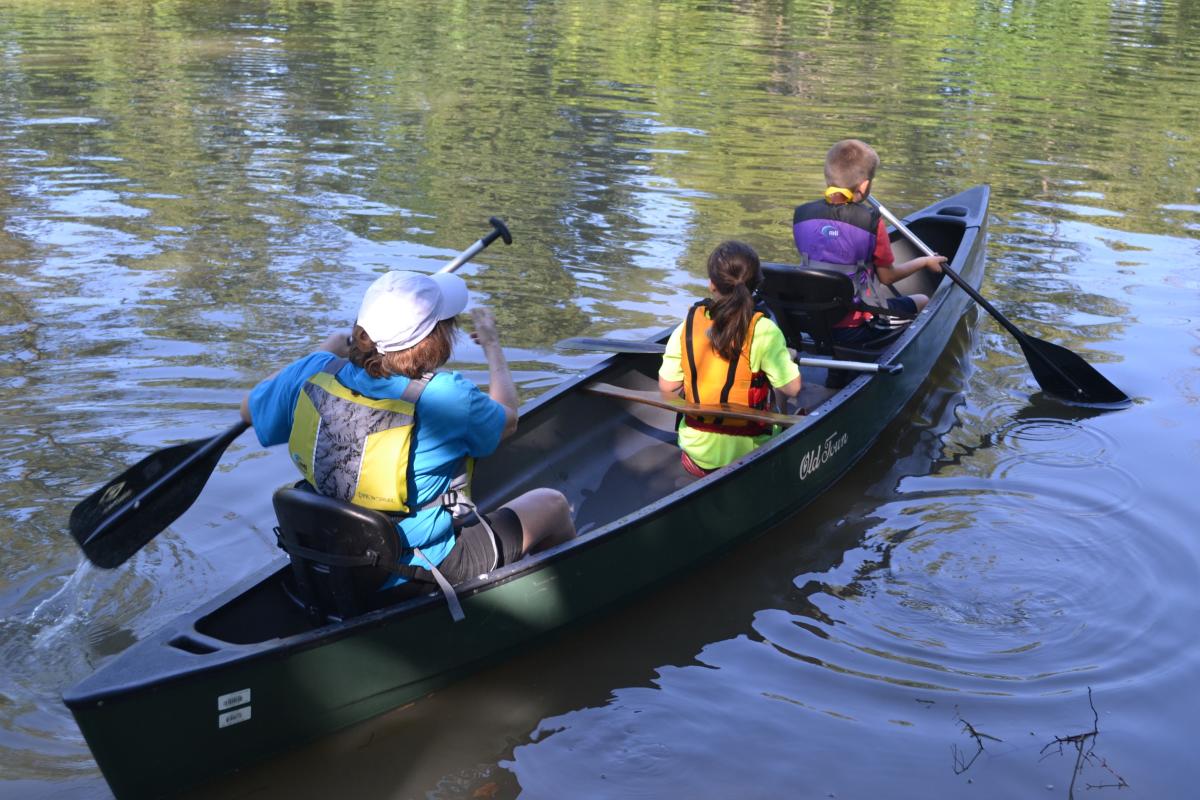 Alum Creek
Alum Creek is one of the area's most popular waterways and as expansive as it is there are a couple options for rentals. Hughes Outdoors offers kayaks as well as canoe and paddleboard rentals from its launch spot in Galena, and their skilled watercraft instructors make this a great opportunity for beginners to learn in a no-pressure environment. More well-known of course is the Alum Creek Marina at Alum Creek State Park. In addition to plenty of kayaks and canoes, Alum Creek Marina offers pedal boats along with a variety of motorized watercraft rentals. Alum Creek State Park also offers fantastic campgrounds that make for a good weekend away, even if not far from home.
Mohican River
If you're willing to venture a bit farther north than Alum Creek, the Mohican River is an incredible spot for all sorts of water activities. In addition to kayaking and canoeing, the river is well known for floats on rafts and tubes and is great for anyone looking for a more relaxing water adventure along a shaded route. Mohican Adventures has rentals for whatever your preference, and they also offer campsites, cabins, ropes courses and plenty of family fun activities if you're looking to make a weekend of it.
Hocking River
Hocking Hills is of course a well-known regional destination and the Hocking River is a great spot for canoe and kayak adventures. In operation for more than 40 years, Hocking Hills Adventures continues to add new equipment and routes so even if you've been before you can have a fresh experience. Similar to Mohican, Hocking Hills Adventures also offers plenty of fun for the family with campsites, cabins, ziplining, rock climbing and more. Combined with all the incredible hiking opportunities at Hocking Hills, this is a great spot to consider for any celebrations that may have to be altered as a result of COVID-19.  
Scioto and Olentangy Rivers
We would of course be remiss not to mention that two most important rivers in Columbus, the Scioto and Olentangy. Both allow canoeing and kayaking, as well as paddle boarding, but currently Olentangy Paddle is not open for rentals. However, if you have your own equipment, they are still updating river conditions on their site and there are plenty of launch sites throughout the city.
Check out more summer fun activities: