Fall is the most magical time in Columbus. Our city celebrates the season in style, and you can enjoy everything from coffee-themed festivals to high-fashion costume parties. To help keep the fun going all season long, we've rounded up some of the best fall events in Columbus to add to your calendar this year. 
When: Fri., Sept. 8 – Sun., Sept. 10 
Where: Ohio Expo Center / Ohio State Fairgrounds  
What: Bountiful beers, tasty food and live music will have you in the mood for fall. This celebration of German culture in Columbus has been going strong for over 50 years, and with two stages of entertainment on all three days, there's plenty to enjoy.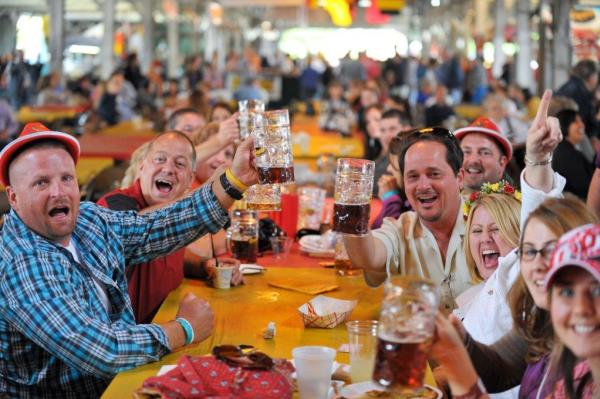 When: Sat., Sept. 23 – Sun., Sept. 24
Where: Ohio Village at the Ohio History Connection 
What: Two days full of coffee sampling, food trucks, live music and entertainment at the Ohio Village. It's a great way to enjoy tastes from roasters around the state. 
When: Sun., Sept. 24 – Sat., Sept. 30 
Where: Throughout Columbus 
What: Central Ohio has an incredible fashion community, and the flagship program and industry launchpad of the Columbus Fashion Council features a full week of fashion shows and fashion-related programs that showcase emerging designers. While the designers come from all around the world, many are from central Ohio!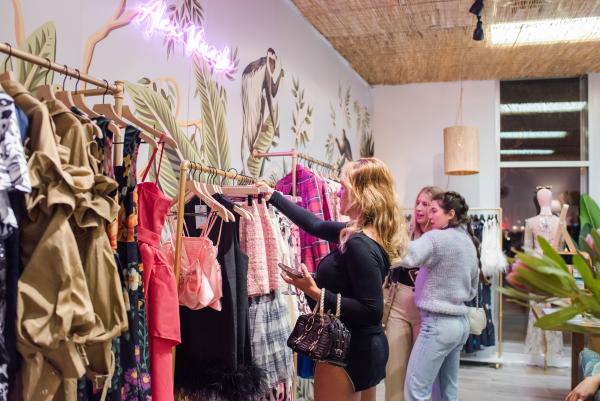 When: Tues., Sept. 26 – Sun., Oct. 22 
Where: Ohio Expo Center / Ohio State Fairgrounds 
What: The world's largest single-breed horse show attracts more than 650,000 people annually to the Ohio Expo Center. The Quarter Horse Congress event is also an industry-leading trade show with over 200 exhibitors.  
When: Wed., Sept. 27 – Sun., Oct. 1
Where: Throughout Columbus
What: This citywide cartoon art festival features interactive panels, presentations and artist spotlights from a world-class guest list. Admission is free and there are events happening at the Columbus Metropolitan Library, the Billy Ireland Cartoon Library & Museum, Columbus College of Art and Design and Columbus Museum of Art.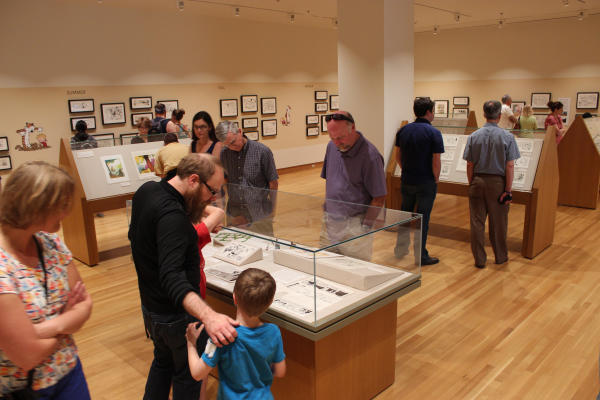 When: Fri., Oct. 6 – Sun., Oct. 8 
Where: St. John The Baptist Catholic Church 
What: Over 35,000 visitors celebrate Italian culture in Columbus with food and entertainment in Italian Village. There are two stages with music every day, delicious Italian cuisine, a parade and even a bocce ball tournament.  
When: Oct., 6-8, 13-15, 20-22, & 27-29 (Fri. – Sun.) 
Where: Columbus Zoo and Aquarium  
What: A "merry-not-scary" time for the entire family, Boo at the Zoo features Halloween-themed activities around the Columbus Zoo & Aquarium across three weekends in October. You'll find everything from pumpkin carving to a hay maze, a Halloween-themed train ride and more.  
When: Sat., Sept. 23 – Sun., Oct. 29 
Where: Franklin Park Conservatory and Botanical Gardens 
What: A plethora of pumpkins, mums, cabbages and more fill the gardens to make Harvest Blooms one of the must-see fall attractions in Columbus. Two pumpkin houses and a pumpkin tree make for Instagram-worthy moments for the whole family.  
When: Fri., Oct. 13
Where: Huntington Park 
What: Over 50 breweries and 150 beers will be featured on the field and throughout the concourse at Huntington Park. There will also be lawn games, concessions and a DJ. 
When: Sat., Oct. 13 – Sun., Oct. 15
Where: 400th block of Rich and Town Streets 
What: Mobile murals from the city's best visual artists will be on full display in the Franklinton Arts District. You'll also find local vendors, DJ sets, food trucks and local brews at this two-day event.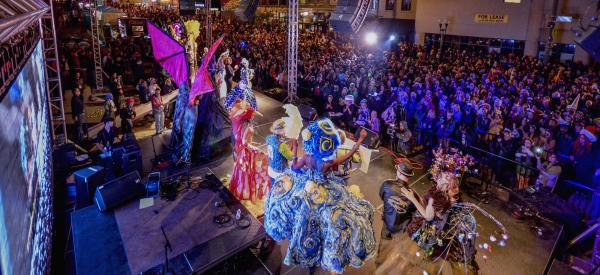 When: Sat., Oct. 28 
Where: Short North Arts District
What: The nation's most elaborate costume party will take place this October! For the first time since 2019, Highball Halloween is returning to High Street. Get tickets.
Please note that the websites linked above remain the best and most updated source of information for each event highlighted here.