The thriving Columbus festival scene will open its arms to a brand-new addition next month as the COSI Science Festival makes its debut May 1-4. Celebrating all things STEM, the four-day event has a much farther reach than just the museum itself and is sure to be one of the largest collaborative event efforts of the season. 
Over the first three days of the fest, neighborhoods across the city will host a collection of more than 100 themed events with institutions like the Columbus Zoo and Aquarium, the Franklin Park Conservatory, the Ohio State University and Columbus Metro Parks. Each event is designed with a specific age-group audience in mind, with offerings for everyone from early childhood to high school age, programs for the whole family and even an adults-only series. Admission varies for each individual event, many being free of charge and others requiring a small fee.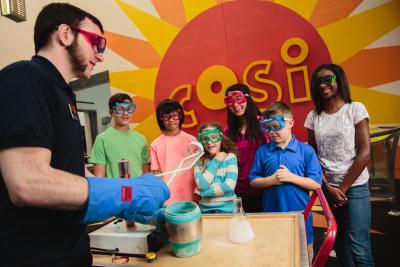 The sheer breadth of topics covered during these first three days of the festival is enough to attract people from all walks of life, making the expected attendance rate of 25,000 no shocking value. Chemistry will be demonstrated through brewery and distillery tours, kid-friendly kitchen experiments and talks with culinary experts like Jeni Britton Bauer of Jeni's Ice Creams. Nature explored with a flower farm date night, plant, animal and fossil identification lessons and migratory bird banding. Technology and engineering taught through hands-on building and robotics workshops, machinery demos and rides on a self-driving shuttle. Attendees will even get a peek into outer space with an exclusive NASA exhibition, a live virtual Q&A with an astronaut and 15 different citywide Star Parties dedicated to night sky gazing.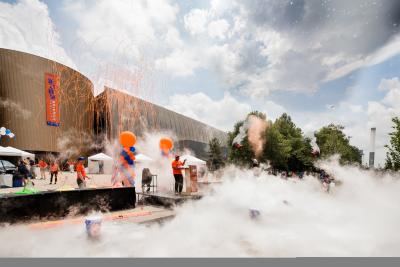 The fourth day of the festival will bring it all home to COSI, which will conclude the event with the Big Science Celebration. With the scenic skyline and Scioto Peninsula as a backdrop, this finale party is free of charge and welcoming to all ages. Attractions will include STEM industry exhibitors, dynamic experiments, activities and demos, food trucks and entertainment guaranteed to close out the festivities with a bang.  
For more info on the COSI Science Festival and for a full schedule of events, visit cosiscifest.org, and don't forget to use hashtag #COSIScieFest on social media!