If you don't consider yourself a horse enthusiast, you might not be aware of Equine Affaire. On the other hand, if you are a horse lover, you might already be planning to attend this annual Columbus event coming to the Ohio Expo Center April 2 - 5. Either way, the event is worth checking out, especially this year as a number of new events have been added that will appeal to horse enthusiasts and general animal-lovers alike.
Along with stellar equine education (the event features over 200 clinics, seminars and demonstrations on equestrian-themed topics), other old favorites are back this year.
First, there is the shopping! The event features the largest horse-related trade show in North America, spanning 5 different buildings and featuring over 350 vendors to meet all equine and equestrian needs. Also available is the Marketplace, where attendees can consign their own unwanted tack and gear for a small fee.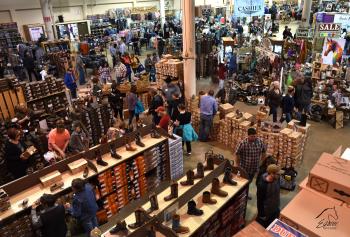 Throughout the Horse & Farm Exhibits, guests can enjoy a plethora of rider and farm owner displays and get face-to-face with dozens of live horses of all breeds. Those looking to buy a new animal can browse the For Sale stalls or attend the Adoption Affaire to apply in-person.
Equine Affaire's roster of special events and shows is another major highlight. New to the Affaire are riding competitions including the International Liberty Horse Association Freestyle Invitational, the Interscholastic Equestrian Association Clinic show for child participants and the timed obstacle race, the Versatile Horse & Rider Competition. Other new events include a wild Mustang TIP Challenge and A Horse for Heroes, which gives veterans, active duty and first responders the chance to interact with horses for assisted activities and therapies.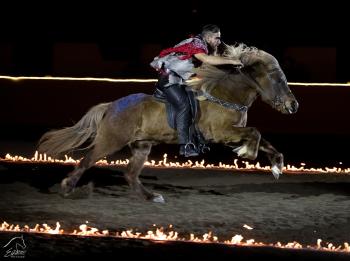 Back this year is the nightly entertainment of the Fantasia, a favorite feature of the event for over 20 years. This "musical celebration of the horse" involves freestyle riding, driving, drill team performances, comedy and more, all set to music. Think people doing stunts on horses, horses doing interesting choreography and dazzling costumes and visuals. Even for those who don't consider themselves an equestrian, it's a guaranteed spectacle. 
General admission to the Equine Affaire is just $15/day for adults or $50/four-day pass; for children ages 7-10, tickets are $8/day; for children ages 6 and under, admission is free. Tickets to the Fantasia sold separately and range from $15 to $25.
For more info on the Equine Affaire, visit equineaffaire.com.